In a relatively short amount of time, the restaurant space has become flooded with virtual brands. What started out as a handful of mysterious restaurants with catchy names and no established physical presence popping up on third-party delivery apps, has since evolved into a tidal wave of change — many legacy chains have either launched their own virtual brands, or plan to soon.
One company that's been at the forefront of driving this change is sbe. Nima Fazeli, who oversees the company's real estate and development, explains how after 25 years in lifestyle and hospitality, sbe launched its food tech platform, C3, at the end of 2019: "We've always been a brand creator that has tried to activate and unlock the value of real estate." And now, with 800 virtual kitchen locations across the country, C3 is doing just that.
So what exactly does C3 do, and how is it transforming the trajectory of foodservice? According to Fazeli, there are three pillars to the virtual kitchen space: real estate, brands, and tech. C3 has been fortunate to capitalize on all three by leveraging its brick-and-mortar locations, partnering with celebrity chefs and influencers, and developing a seamless app experience that integrates with delivery service providers (DSPs).
Leveraging Real Estate
Ghost kitchens (aka virtual or cloud kitchens) like Kitchen United are tapping into the full value of real estate by allowing multiple restaurants to operate from the same space. C3 is doing the same in-house with its existing brick-and-mortar locations and partnerships with investors like Simon Properties, Brookfield, Westfield, and more.
Creating Powerful Virtual Brands
In addition, C3 has assembled a roster of globally recognized culinary talent. For example, they've partnered with Masaharu Morimoto, Dani Garcia, Dario Cecchini, Simi Aaron, Cindy Kruse, Alvin Cailan, and others to create around 35 custom food brands across different culinary styles, including Pan-Asian, Mediterranean, All-American, and more.
These food brands allow C3 to create something that not only resonates with customers but capitalizes on their existing resources. "Because we have our own in-house culinary and procurement and supply chain teams," says Fazeli, "we're able to cross-utilize ingredients and labor across certain brands." In fact, some of C3's brands have product SKUs that overlap as much as 95 percent! This means they're able to create two separate brands for customers on the front end while using the same preparation and ingredients on the back end. This allows C3 to minimize supply chain and labor challenges so common in the industry.
Leveraging Technology
Next, C3 created their own app called "GO by CITIZENS" to streamline the food ordering process. "It's essentially a virtual food hall," says Fazeli. "Because we control the brands, the real estate, and the tech, we can give you the option of ordering food from different brands on one order and have it delivered to you with one delivery fee and one touchpoint."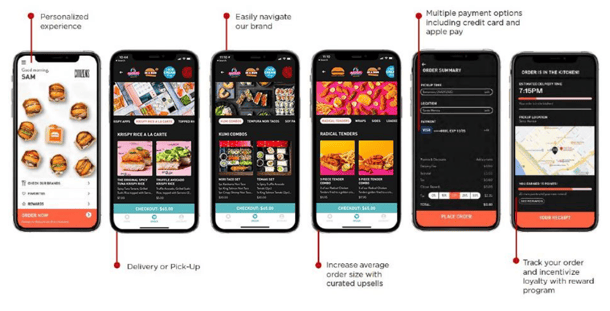 To bring down DSP fees, C3 partners with DoorDash for delivery. It's also working with Coco to implement human-operated delivery robots, Wavemaker Labs to develop vending machines that assemble food bowls in real-time, and other tech groups with more innovations in the works.
Marketing On- and Offline
When it comes to marketing, C3 showcases its food brands in its "Citizens Culinary Markets." "These are like our Apple and Tesla stores, where you can touch and feel the brand and immerse yourself in the whole experience," says Fazeli. And they're located across many major US and global cities like NYC, Miami, Seattle, and Chicago. By connecting its virtual brands to brick-and-mortar locations and experiences, C3 unlocks the full value of the virtual brand concept.
But C3 also markets its food brands online by partnering with some of the world's top YouTube personalities. These focused and targeted marketing campaigns help C3 reach millions of millennial and Gen Z consumers in ways they wouldn't otherwise.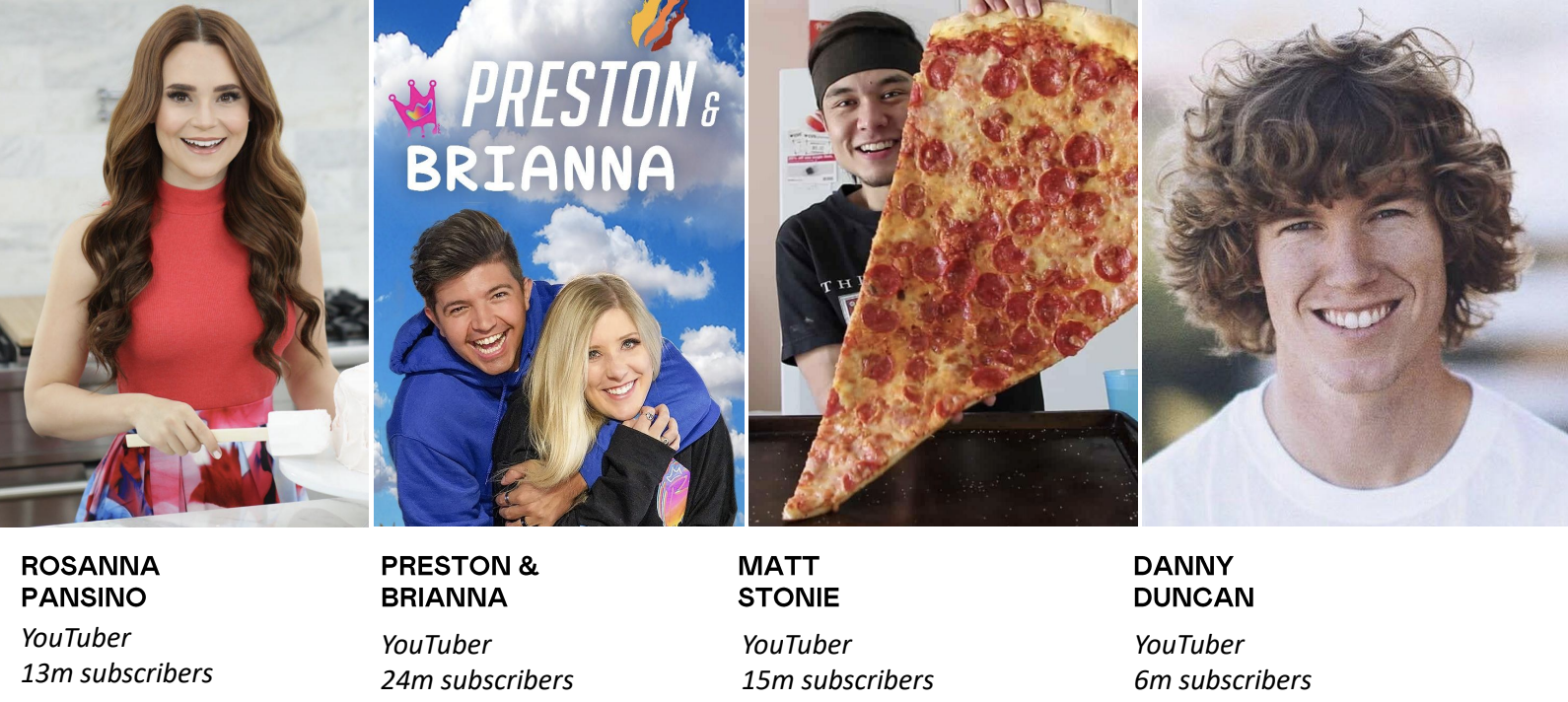 On top of that, C3 collaborates with big media brands to make food and beverage more fun and experiential. For example, they took a fictional food brand called "Sin City Tacos" from the Netflix show "Army of the Dead" and recreated it in real life. So consumers can see the food on TV and hold it in their hands at the same time. "It's about creating a fully experiential connection," Fazeli says. "For us, the branding is as important as the food itself."
C3 also applies this mentality to the packaging it uses. Packaging continues to be a headache for chain restaurants struggling to adapt to the realities off-premise. With a strong emphasis on reimagining quality and presentation, C3 aims to create memorable brand experiences within people's living rooms in a way that few others are experimenting with.
Disrupting the Restaraunt World
That said, C3 hasn't kept its business model to itself. It's given licenses to its food brands to existing restaurant chains like TGI Friday's and Hooters to help them further activate their kitchen space. Because these restaurants already have the built-out kitchens, the equipment, and dead time during certain hours, C3 can go in and provide all the material, information, and training "to basically turn any kitchen in the country into a ghost kitchen," says Fazeli. "It's about unlocking the value of real estate—taking an underutilized space and figuring out how to activate it over a longer period of time with a minimal capital expenditure and as much incremental revenue as possible."
Ultimately, C3 is trying to leverage real estate, brands, and tech together to mitigate risk. By the time you create a brand from scratch, rent a kitchen, hire labor, and pay for delivery, your profit margins are pretty thin. By bringing it all in-house, C3 can save on overhead, have all the data, control and curate the customer experience, and create something unique and special.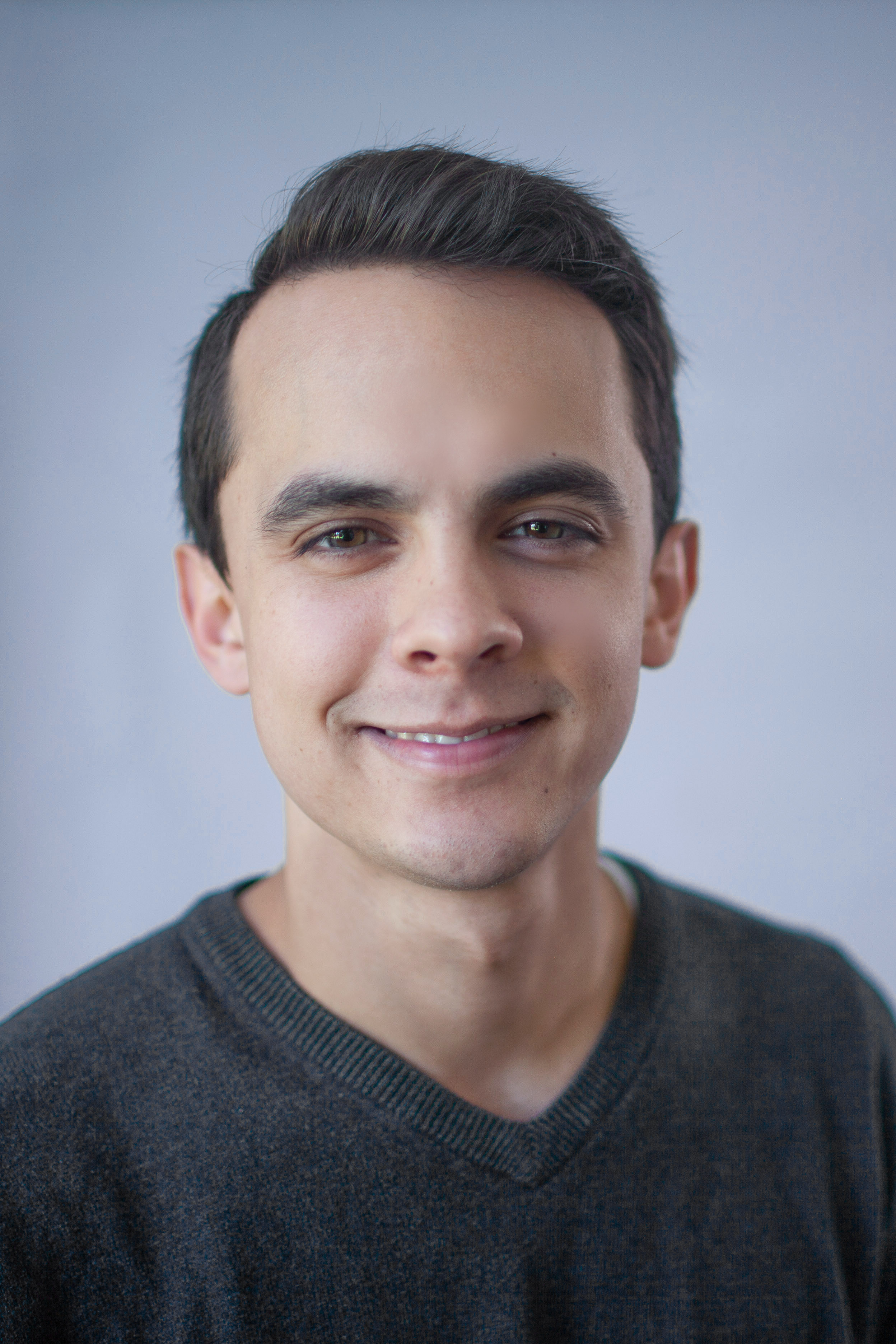 Posted by
Christian Allred is a freelance writer that specializes in writing about real estate and business. Outside of work, he enjoys reading, making music, and spending time with his family.
Chain Restaurants Reimagined.
The Retreat to Reimagine Restaurant Development, Design + Technology.
Oct 1-3, 2023 | Miami Beach, FL
Learn More