In this age of ultra-convenience, customers expect to be able to order dinner from their favorite restaurants through an app and have it delivered directly to their door. So how are restaurants—particularly the ones that are primarily dine-in—responding to this new customer? And what about the old customer?
This was the subject of a recent discussion at RestaurantSpaces featuring Jim Fay, Senior Director, Architecture & Design at Brinker International; R. Adam Smith, Executive Director, Store Development at Whole Foods; Juliana Strieff, Global Creative Lead at McDonald's; Todd Taylor, Vice President of Design at Darden Restaurants; and moderated by Sean McGuinness, Director of Hospitality at Sargenti.
Innovating for Every Customer
From the very start of the discussion, McGuinness led with the question, "What do you do to innovate the restaurant?"
Fay, whose company operates the casual dining brands Chili's Grill & Bar and Maggiano's Little Italy, said that Chili's continues to evolve—the company is currently in the midst of a fleet-wise reimaging—while Maggiano's, which really hasn't changed much since Brinker acquired it in 1995, is about to undergo a "revolutionary change."
Similarly, McDonald's has been working on modernizing its fleet for the last few years, but with around 37,000 units worldwide it takes some time.
"We're very much focused on not only creating an up-to-date, enjoyable experience inside, but we're also focusing on how to incorporate these digital elements—like the self-order kiosks—in a way that doesn't make them the focus but are there for people to have an easier experience," said Strieff. "And that's really hard to do."
Some of their unique challenges include layouts that are 30 years old and no longer ideal, as well as a culture that has historically emphasized "no loitering" that they now want to make more welcoming, enticing people inside and encouraging them to sit and enjoy the space.
For Smith, the in-store Whole Foods restaurants are a way to drive people into the stores—especially at a time when grocery delivery is becoming easier and more popular (thanks largely to Amazon, which owns Whole Foods)—and encourage human interaction while also driving in-store sales.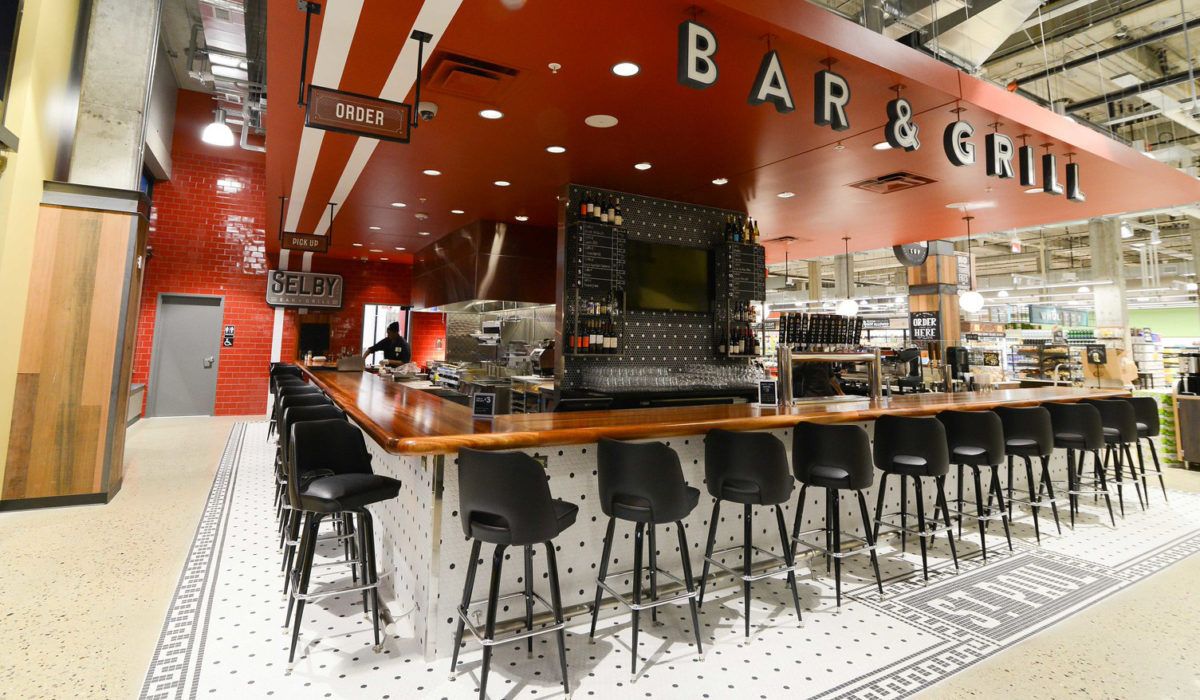 One of Whole Foods' new in-store restaurants
"I think about my job as designing and building community gathering spaces," he said. "Grocery shopping is really a chore for a lot of people, and with the advent of online ordering and delivery we need to create a space that gives people a reason to come in, have a meal, have a drink, and do some shopping."
For Taylor, evolving brands like Olive Garden is important to keep up with changing customers, but in moving forward, he cautioned, you can't simply forget about the past and the customers that got the brand to where it is today.
"How do you evolve a brand that allows you to make sure you are addressing not just the new generations and their needs, but also holding on to the core customers who are the foundation of where you are today?" he asked.
With the Olive Garden, he explained, their approach is to take the existing recognizable box and add new elements while still maintaining it as what people know as the Olive Garden.
The Never-ending Delivery Dilemma
The biggest challenge for everyone, though, is to-go orders and third-party delivery.
Taylor and Fay had a lot to say about third-party delivery since their restaurant portfolios are predominantly dine-in casual dining. Growing off-premise dining—including to-go orders and third-party delivery (DoorDash, UberEats)—requires additional space near the kitchen for the orders to be bagged and held for the customer as well as additional dedicated labor; it also requires additional space for those waiting for their orders, which takes available dine-in seats out of the restaurant.
"Seats are like gold, but you never want to deter guests from coming in," said Taylor, referring especially to those to-go guests who might order a drink at the bar while they wait for their food.
"Each seat has a value and you're trying to balance that," Fay agreed. He said that Chili's take-out is now 12 percent of their business and growing, and in the future they will likely have to give up some bar seats to make third-party delivery more effective, though they haven't quite figured that out yet.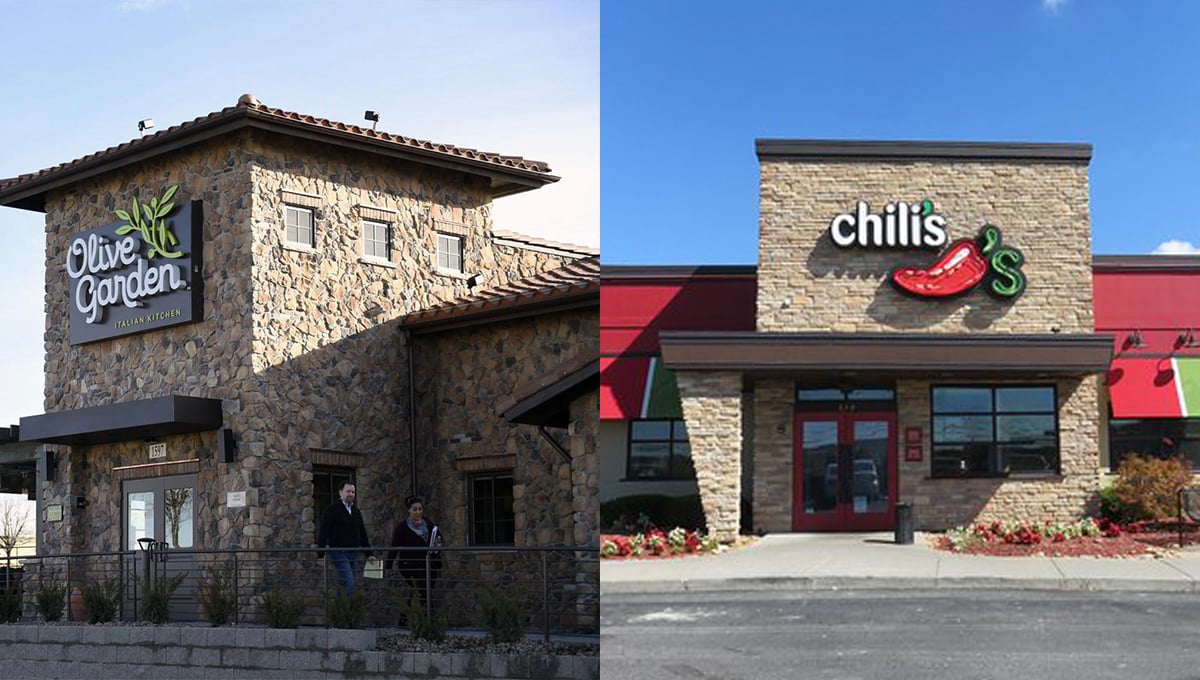 Olive Garden & Chili's
Amid the many challenges around third-party delivery, one of the biggest is ensuring that orders are correct. This is easy enough when the person who placed the order comes in and can see what's in their bag (though, again, that requires additional counter space and sacrificing seating). But it's much more difficult when there's a third-party intermediary who has neither the customer's concerns for accuracy nor the restaurant's commitment to quality in mind.
"A third-party can get in the way and degrade the experience"
Order accuracy can also be addressed with self-ordering through apps or kiosks, but even that becomes problematic when the kitchen gets the order wrong or the order is bagged incorrectly and the third-party driver doesn't notice. From McDonald's to Chili's to Olive Garden, the consensus on the panel was that third-party delivery necessitates a system of checking orders multiple times to ensure accuracy—more labor, time, and space intensive, certainly, but also integral to the success of third-party delivery.
At McDonald's, only 30 percent of their business is dine-in: this is a business that is and always was predominantly off-premise. They've also been in on the delivery game for a decade now; Strieff noted that their biggest delivery challenge was ensuring that the waiting area didn't cannibalize the dine-in area.
Aside from McDonald's, none of the brands represented on this panel had yet really embraced third-party delivery. Taylor and Smith both cite quality issues as a major concern: food coming straight from a kitchen needs to be served as soon as it is plated or the quality suffers. Some items, like steaks cooked to a specific temperature, just don't transfer at all. Another concern is the complete lack of control over how the brand is being represented.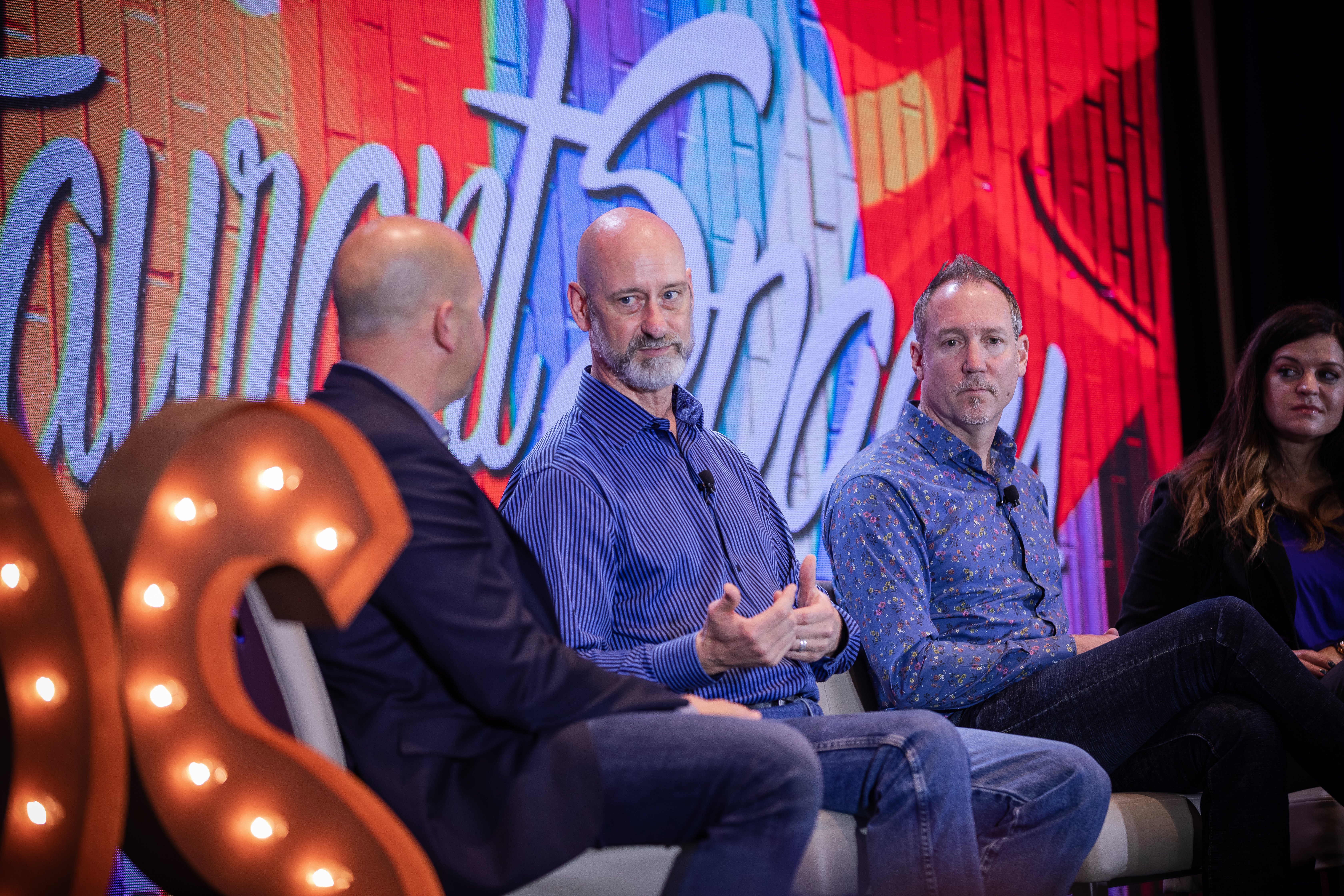 Jim Fay, Brinker International
"A third-party can get in the way and degrade the experience," said Fay. He said that in order for third-party to really work for a brand like Chili's, third-party providers need to integrate their platforms better with the company's so it becomes "a little less onerous to have to double and triple-check everything because that takes us away from our core business."
But, he conceded, "At 12 percent, that's a significant part of our business and it will continue to grow. It's inevitable. At some point, we have to figure out how to engage with third-party delivery and make that work."
It appears they now have: since this discussion took place, Brinker CEO Wyman Roberts has announced that third-party delivery is very much on the table in the near future.
The Biggest Mistake? Trying to Avoid Mistakes
Before an informative Q&A period, which drilled down into the challenges around third-party delivery, McGuinness asked each of the panelists to share some of the lessons they've learned in restaurant design.
Fay acknowledged that one of their "foibles" is not changing quickly enough, a self-assessment made all the more relevant in light of the company's slow adoption of third-party delivery.
"We got really comfortable with what we've been doing and used the excuse of size to not look at ways to adapt," he said. "A lot of times we look at the bottom line instead of looking at the future."
"A lot of times we look at the bottom line instead of looking at the future"
Smith said that, early on, Whole Foods really struggled to balance store square footage with restaurant square footage, oftentimes short-changing the restaurant to its detriment. Taylor cautioned everyone against shutting doors during a remodel: customers will forgive "pardon our dust," but those who are lost when a restaurant closes for a remodel may never come back.
"Don't give a customer a reason to go somewhere else," he warned.
Strieff issued a warning of her own, and one that everyone in the industry can relate to: don't be afraid to make mistakes.
"I see a lot of brands making very incremental changes without a big payoff because they're very shy about what's happening and are very concerned about making the wrong move," she said. "The thing is, you're going to make the wrong move. It's going to happen. Accept it, get right with it, be okay with it, and then be willing to pivot. That's the only way you can really push any kind of meaningful change."
---
Secure your spot at RestaurantSpaces 2020 for the latest in restaurant development, design + tech. March 1-3 in Pasadena, CA. Click here to learn more.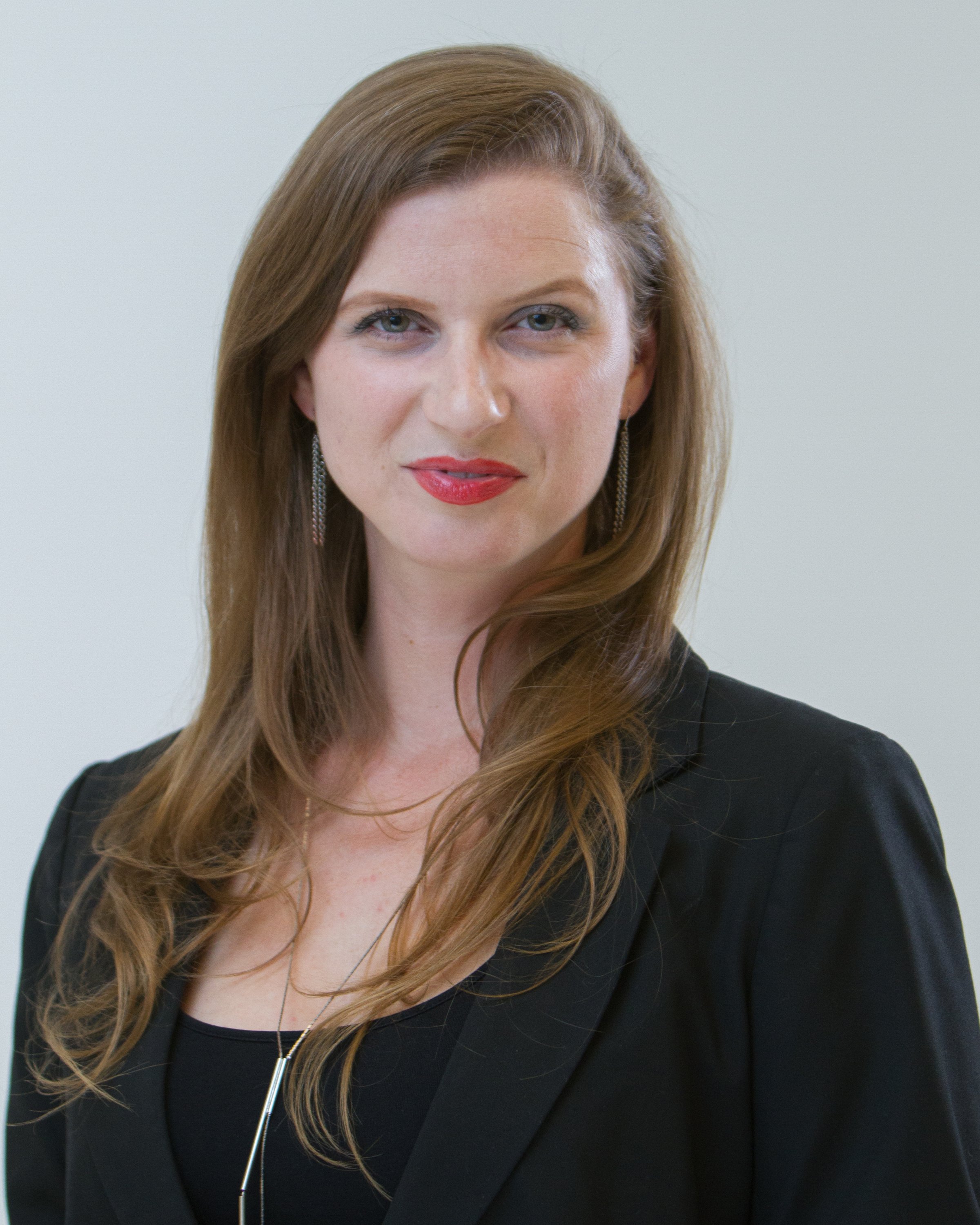 Posted by
Nicole Rupersburg is a content and conference producer for influence group focused on education healthcare and hospitality. She also is a frequent freelance writer covering food, travel, arts, culture, and what-have-you.
Chain Restaurants Reimagined.
The Retreat to Reimagine Restaurant Development, Design + Technology.
Oct 1-3, 2023 | Miami Beach, FL
Learn More