In a recent episode of DISRUPT — our weekly LinkedIn live show with movers and shakers in the restaurant space — we met with Melissa Ng, the SVP of Design & Construction at CAVA. We talked about the concept's acquisition and conversion of Zoës Kitchen, an existing brand with a similar Mediterannean menu to CAVA.
During our chat, we got an inside look at CAVA's progress in converting all 250 Zoës locations, as well as what the undertaking means for the fast-casual's future growth.
CAVA's Zoës Kitchen Conversion Timeline and Method
In 2018, CAVA had less than 70 locations of its own when it acquired Zoës Kitchen. Recently, the company received $190 million in funding, which will go towards converting all Zoës Kitchen locations. Currently valued at over a billion dollars, CAVA's latest injection of cash will also go toward investing in its infrastructure and digital platforms.



"By the end of this year, we'll convert over 50 Zoës Kitchens," Ng explained. So far, they've converted 16 since the initial acquisition. "The cost and time of converting a Zoës over to a CAVA is about less than half the time in active construction and half the cost [of a new build]."
While a new restaurant may take around 14-16 weeks to open, the Zoës Kitchen remodels take about five-and-a-half weeks, saving a lot on material and labor cost. Additionally, this condensed timeframe effectively offsets any revenue that's lost when a location closes its doors for the remodel. These savings are allowing CAVA to accelerate its growth in an unorthodox way.
Despite the quick success in converting the restaurants, Ng pointed out that remodels and conversions can be more difficult from a collaboration, planning, and construction standpoint. Factor that in with the rising costs and issues resulting from the pandemic this past year, and she reminded us that big scale conversion projects, while lucrative, aren't easy.
"The key is to be nimble," Melissa advised. "Try to run as many what-if scenarios as you can in your head and be able to move with the tide."
CAVA Design Strategy
The layout of the restaurant is a big consideration when it comes to transforming a Zoës Kitchen into a CAVA. While Zoës Kitchen customers order at the counter, CAVA customers walk down an assembly line to build their order as they go. During construction, the team can keep the same vent hood and kitchen equipment, but must adjust the serve line to fit the customer experience.
"We really want the converted restaurants to feel just the same as a new CAVA," Melissa said.
During the show, we allowed audience members to send in questions. We received the following question about the impact of design and how it plays into the overall experience of the CAVA brand:
"What role does culture and design thinking roll into employee and guest experience?" James Damian, former chairman of Buffalo Wild Wings asked.
Melissa responded that CAVA is currently addressing the importance of design and later this year, will "embark on a new brand prototype journey." CAVA will go back to its Mediterannean heritage in the prototype as they continue to convert Zoës Kitchen locations. Through customer surveys, they found that customers described their restaurants as clean and modern. While certainly not a bad thing, they are working to implement more of a family feel, which comes with a certain level of warmth and comfort.
How Data Shapes the CAVA Experience
CAVA is a big proponent of using data to make both business decisions and to create better customer experiences. Their tactic is to not just use technology for the sake of showing off cool gadgets, but to make sure it actually benefits customers or teaches the company how to improve. They have a team of data scientists who take a deep dive into dynamic content and customer research. For example, when they found that multiple meals on one ticket were extremely common, they implemented a large family meal option in the menu with the ability to order in-app.
Currently, they are looking at digital menu boards, but are taking time to make sure they enhance the experience and also provide the data to help inform improvements. Melissa also brought up the possibility of heat mapping to help understand not only traffic but customer pain points. Again, they want this technology to fit seamlessly and not interfere with the customer experience.
"When we're looking at ROI, we're not just looking at the dollars spent on technology in a direct correlation to sales. We're really taking a more holistic approach to evaluating the impact, because some of those impacts are more indirect." Melissa explained`. For example, their app only increased sales by 1% but also improved the overall customer journey. By not using data as a black-and-white rationale for spend, CAVA remains nimble and is able to constantly improve and experiment.
On a closing note, Melissa told us that despite recent spikes in digital orders, people still love the communal aspects of restaurants and it's important to keep hospitality alive. This notion is at the crux of the CAVA brand and Zoës Kitchen redesign process, and it has given them great success so far.


---
Follow RestaurantSpaces on LinkedIn to catch DISRUPT.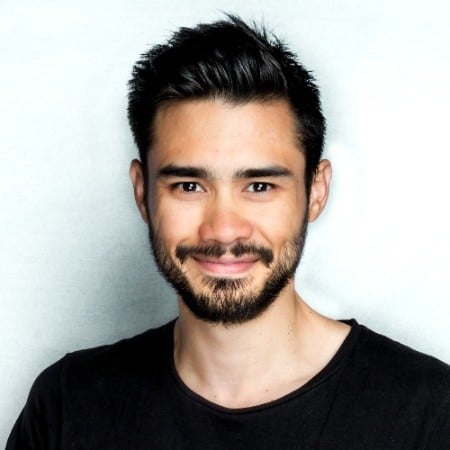 Posted by
Content + event producer with an innate, insatiable curiosity. Fixated on retail, restaurant, and hospitality design.
Chain Restaurants Reimagined.
The Retreat to Reimagine Restaurant Development, Design + Technology.
Oct 1-3, 2023 | Miami Beach, FL
Learn More