In a culinary climate dominated by artisanal everything and a customer base that more and more wants to stay at home and have everything delivered, where do chain restaurants fit in? And how do they adapt to rapidly changing customer behaviors and demands?
This was the subject of a RestaurantSpaces panel featuring Geoff Alexander, President of Wow Bao and Managing Partner at Lettuce Entertain You; Robert Thompson, Founder and CEO of Punch Bowl Social; and Denny Post, then CEO and President of Red Robin. It was moderated by Ron Ruggless, Senior Editor at Nation's Restaurant News.


The concepts represented on this panel ran the full gamut of restaurant chains, from the large — like Red Robin, with nearly 600 locations in North America — to the very small: Wow Bao has only 11 locations and can operate in as little as 300 square feet. They also face very different challenges — a legacy brand like Red Robin has to contend with changing customer preferences that its stores weren't designed for. Wow Bao and Punch Bowl Social have their own unique difficulties in addressing fast-evolving customer demands as well as early growth pains.
Wow Bao Sticking to the "Small Box"
Alexander said Wow Bao is designing for quick pick-up orders without cashier bottlenecking and food orders being thrown around haphazardly. Licensing new automated restaurant technology from its partner, Silicon Valley startup, eatsa, the fast casual chain is introducing a shelving system for pick-up orders in addition to its "cubbie" model. With such a setup, completed orders are placed and the customer's name is lit up on the appropriate shelf so they (or their Grub Hub driver) can just grab it and go without any human interaction or order confusion. There are also kiosks for ordering, replacing the front counter and the cashier.

"My goal is to knock 18-24 inches off each time we build a new kitchen."
This approach has allowed the company to shrink the size of their "box," with a goal of getting restaurants down to just 200-300 square feet (600 if they don't have off-site storage), and operate on a two-person staff: one in the kitchen making all the orders, and the other at the front acting as a "concierge" to guests, but also available to help in the kitchen as needed since the front of the house is fully automated.
He said he has no intention of ever getting rid of that front person. "We consider ourselves to be a very social company in the way we market. We want our restaurant to be a place to hang out with free Wi-Fi and good music, so that person out front is very important to who we are and what we do."
But that two-person operation model is also very important to the company's growth — growth in number of stores, not in store size. In fact, Alexander's plan is quite the opposite.
"My goal is to knock 18-24 inches off each time we build a new kitchen," he said, revealing they're looking at bringing in an in-house designer to achieve this. "How do we shrink it to use less equipment and put out the same amount of product so we can make the box fit better and also make it more efficient for that one person behind the scenes?"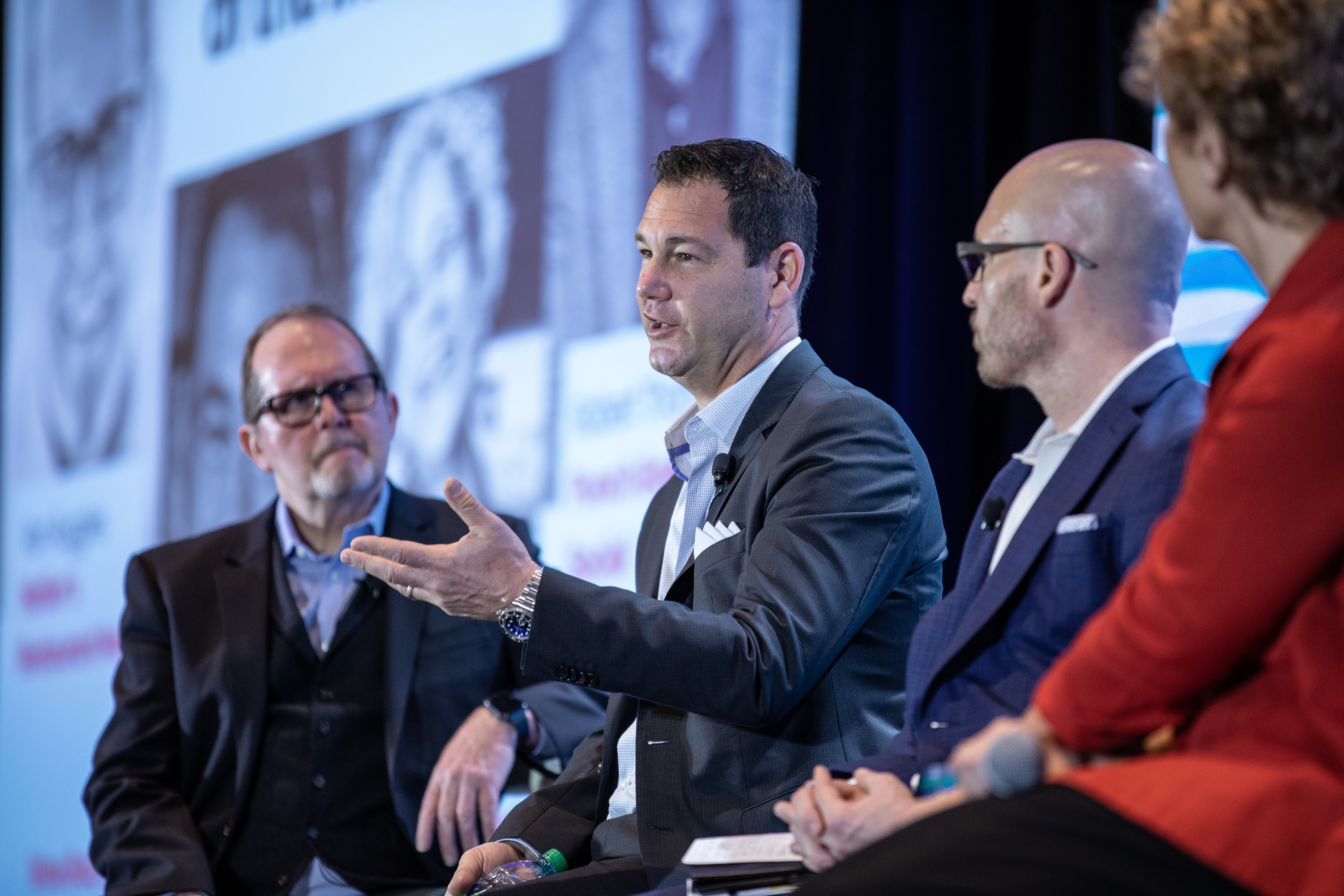 Geoff Alexander

shares his thoughts
In an attempt to boost operations amid rising third-party delivery sales, as well as branch out of its home market in Chicago, Alexander revealed the company partnered with a ghost kitchen operator in Los Angeles two years ago. The results of this experiment, however, didn't go as planned.
"The problem was that third party delivery systems have an algorithm, and they say you need to accept an order within eight seconds of it coming into your restaurant if you want to get the most business out of it," he explained. "We were dealing with LA traffic, which meant our one employee there was always late to work. With no one was accepting orders and the algorithm kicked us lower and lower. Now we're now on page four of UberEATS and nobody scrolls to page four."
Alexander explained they may again look at using virtual and ghost kitchens, should they end up expanding into New York City, admitting "there are definitely benefits to it." In the meantime, however, the focus is on "shrinking the box" and further defining who they are as a company.
"At 11 total stores we can still change things on the fly and blow up the concept and do it differently, if we need to," he said. "I'm confident that we'll figure it out, but these are growing pains."
Bigger is Better at Punch Bowl Social
Punch Bowl Social has a very different approach to restaurants: The whole concept is based on human interaction, and with this concept, bigger is better.
After listening to Alexander, Thompson joked, "I can't figure out how to make a handicap stall in 300 square feet."
This is because a typical Punch Bowl Social location runs around 25,000 square feet with up to four bars, an open kitchen where everything is made from scratch, full-sized bowling alleys, karaoke rooms, and tons of lounging spaces and other games.
Recently named one of Fast Company's top 50 most innovative companies, Thompson said they try to market themselves as "more social and less media." While they incorporate "Instagrammable moments," the company also tries to create them organically so they aren't quite so "stand on the dotted line and wait your turn"-contrived.
"We're tapping into that Millennial and Gen Z desire to have experiences," Thompson said. One such experience is the new "Putt Club," where guests can play nine holes on a 2,000 square foot indoor mini-golf course.
"We're tapping into that Millennial and Gen Z desire to have experiences."
The company is also rolling out a smaller-sized concept for higher-dollar markets where, Thompson said, "we can't justify the full investment for a large box and maintain our return on invested capital ratios." In other words, cities that are way too expensive for the company's typical size.
These new stores will be 12,000-15,000 square feet, reducing the number of bars to two and replacing bowling alleys with duckpin bowling.
"We're finding other efficient ways to activate through gaming that still drives revenue, but the food and beverage is identical," said Thompson. He also added that for as long as he runs the company, they will always boast from-scratch kitchens and craft beverages.
"We will always remain authentic, and finding ways to disseminate and articulate our authenticity to our guests is paramount," he said. "It's the filter we put everything through."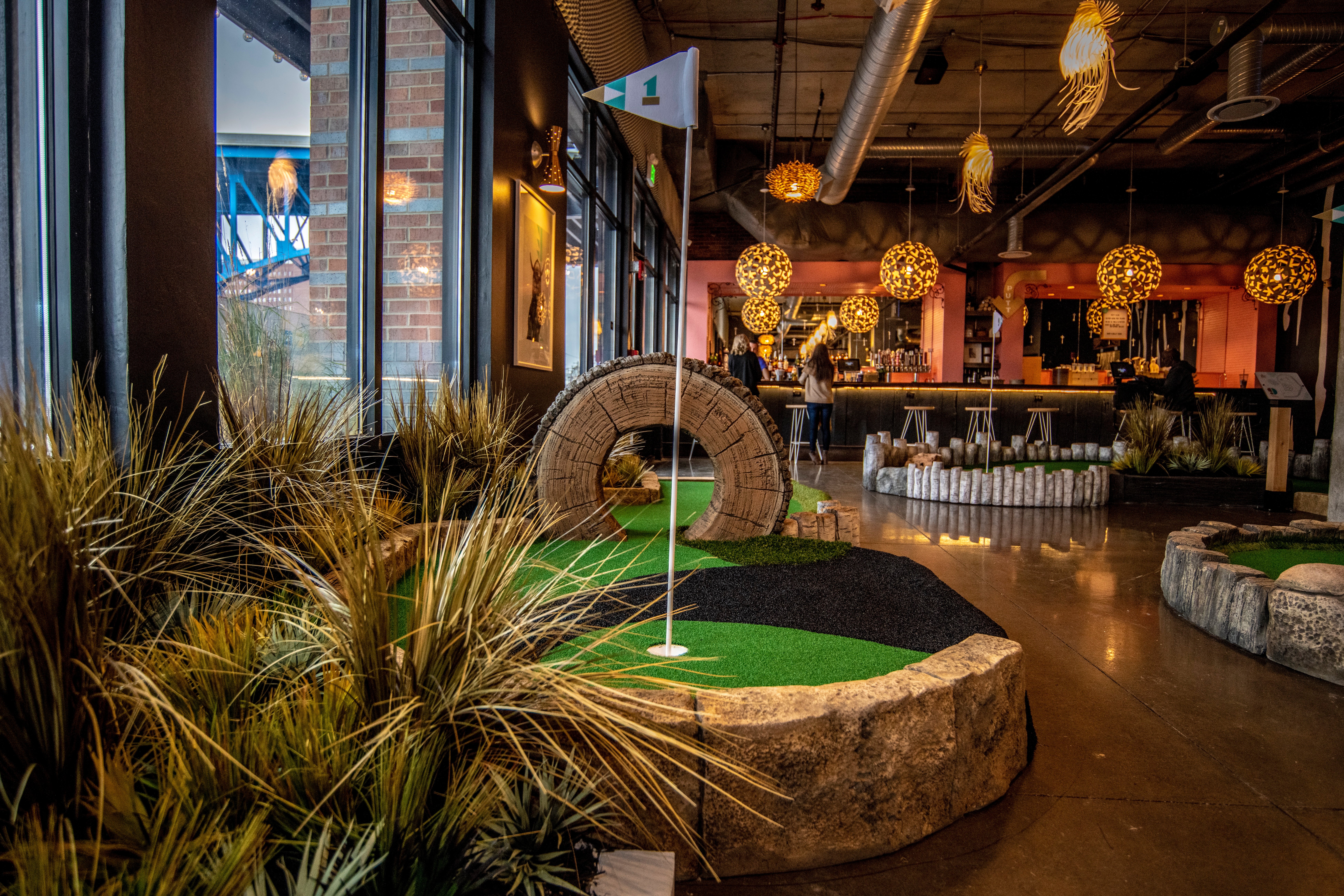 The Putt Club, a new addition to Punch Bowl Social locations.
They'll debut the smaller box concept in Fort Worth and Salt Lake City this year, with plans to open eight new locations in 2019, including partnerships with sports venues. Now Thompson's chief concern is how they can get higher on that Fast Company list.
This might do it: They're currently working on signing a lease for their first Punch Bowl Social-branded hotel so they can continue to pivot into a lifestyle-oriented brand.
"We're always trying to stay ahead and figure out new angles that will propel us and differentiate us as a brand," Thompson said.
An Early Bird in Casual Dining, Reb Robin Reconfigures
As a legacy brand with decades under its belt, Red Robin's biggest challenges are wholly different. They involve transforming an existing asset base of nearly 600 stores to accommodate a surge in catering, takeout, and delivery. Complicating things further, many of those stores are in enclosed malls, a dying retail model.
"We are in the casual dining space, which was created to be between you and whatever else you were doing — shopping, going to a movie, other entertainment," Post said. "Now people are doing those things increasingly more at home — shopping online while they watch Netflix — and fewer people going out for casual dining, but they still want restaurant-quality food."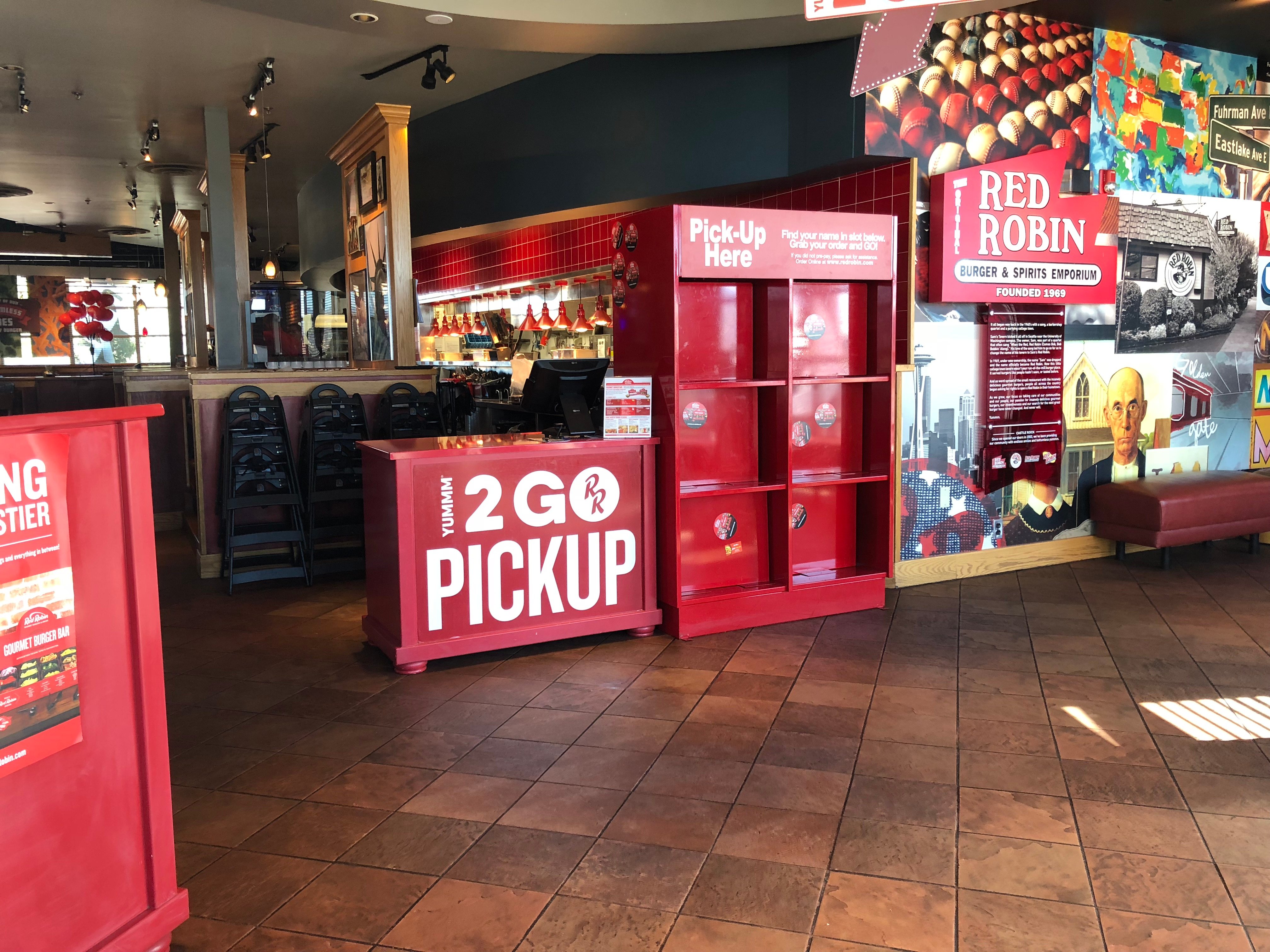 Red Robin lobby modification for takeout orders.
Red Robin has been working on ways to transform stores to accommodate more carry-out orders. This means having lobby space that caters both for guests who want to be seated as well as those who want to come and go quickly when peak hours for both tend to be the same.
"We're finding that to be a real challenge, particularly as our off-premises business grows," Post said. "We're trying to push more out to the curb, particularly for moms who frequent our concept with kids — the last thing you want to do is get the kids out of the car seat to pick up your order and then have to put them back in again. So curbside is really important."
At the same time, their catering business — with their signature Gourmet Burger Bar — has gone gangbusters. While great news for the company, it's raised issues in back-of-house.
"We also need to ramp up our capacity for production. We have a rapidly growing catering business but we have kitchens that are designed to make single meals. So we're thinking about how we can use our space differently or flexibly to assemble large catering orders."
And of course, what works for one store doesn't necessarily work for another: not every location is going to have the available parking for curbside, or the same demand for catering, so each unit needs to be individualized, where once the store model could be completely cookie-cutter.
And then there is the mall problem. Casual dining developed alongside retail power centers that, for the most part, are no longer powerful. Roughly 17 percent of Red Robin's locations are in enclosed malls and rely on captive traffic.
"There is no guest who wants to hassle with the mall to get to-go," Post said. "It's difficult to maximize revenue and volume when you're trapped in an enclosed mall. From a real estate perspective, malls are the biggest challenges we've got."
"From a real estate perspective, malls are the biggest challenges we've got."
Enclosed malls can be used to support catering, but there is still the problem of getting in and out of the store. Red Robin is working on limiting their occupancy and leases in these locations, and in some cases they will choose to shut them entirely and open a new location in the same market — something that, as Thompson pointed out, is much easier for a legacy brand to do than for a new, growing brand.
"As a legacy brand, if you go dark on a site you probably got your return on invested capital decades ago, where for us to go dark on a site would be catastrophic," he said.
Red Robin has also tried to innovate in other ways: They tested out a "Red Robin Express" concept with a limited menu and walk-up counter service in urban markets. Post closed all but one of them when she took over as CEO two years ago because the model wasn't working. Like Wow Bao, Red Robin is also considering ghost kitchens to support off-premise.
Ultimately Post wants to focus on improving space utilization, finding ways to transform guest-facing sections for catering use outside peak times. While Post said their "sweet spot" for store size is 5,200 square feet, the problem isn't needing more space, but rather being able to use the space they do have more flexibly.
"I'm most concerned that we'll cap our catering potential by our existing design, so I'm looking for opportunities to think of space very differently and flex it back and forth for whatever demand exists at the time," she said. "I need the convertible couch of restaurants."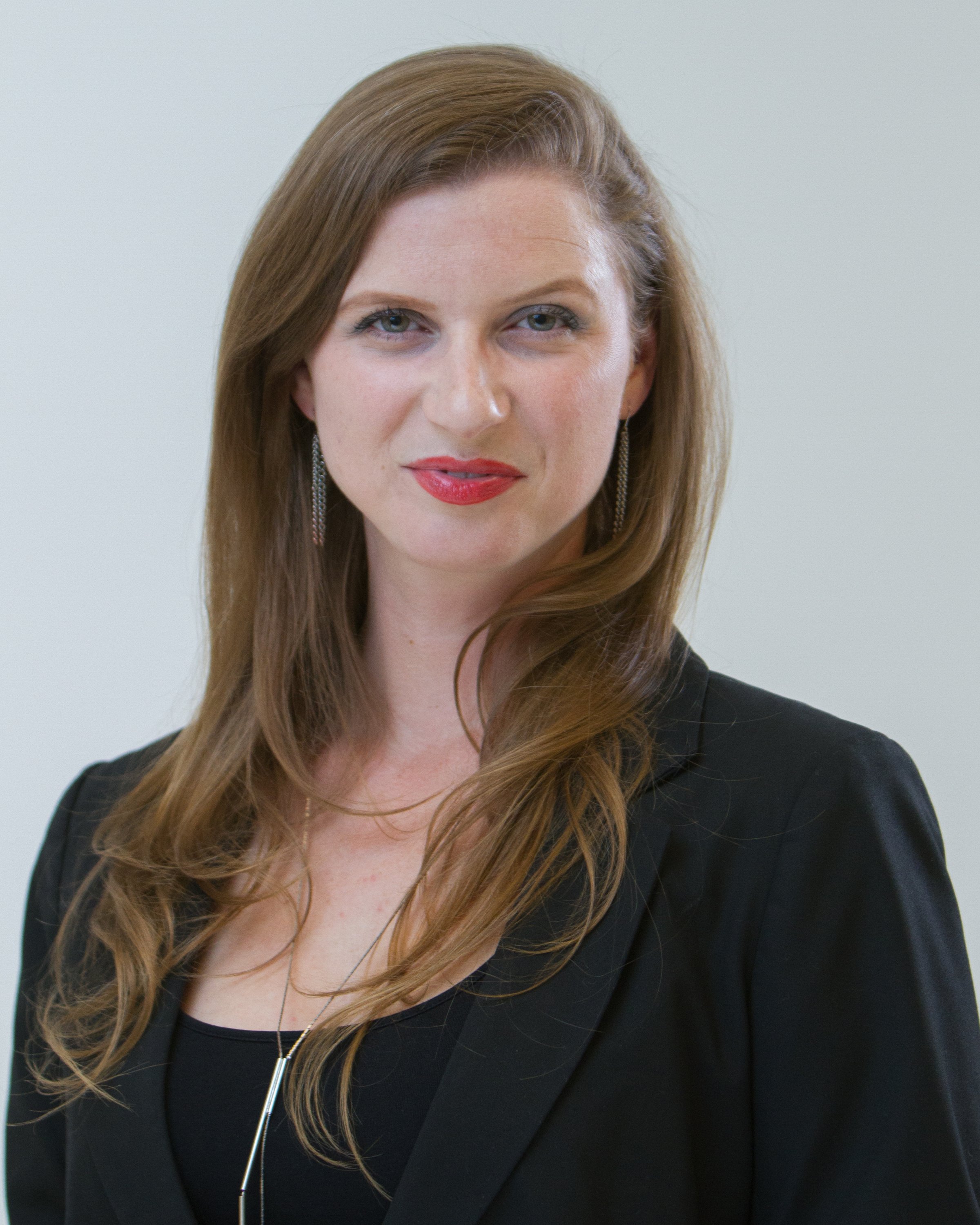 Posted by
Nicole Rupersburg is a content and conference producer for influence group focused on education healthcare and hospitality. She also is a frequent freelance writer covering food, travel, arts, culture, and what-have-you.
Chain Restaurants Reimagined.
The Retreat to Reimagine Restaurant Development, Design + Technology.
Oct 1-3, 2023 | Miami Beach, FL
Learn More