Meredith Sandland, Chief Operating Officer at Kitchen United, wants people in the restaurant industry to understand that off-premise is the future of restaurants, and it's not going away. She believes this so strongly that she left her position as Chief Development Officer for Taco Bell to join the startup Kitchen United, which had only three employees at the time.
The company's goal, she explained, is "to move the off-premise off premise." Kitchen United rents private space to restaurants where they can handle takeout, delivery, and catering orders, so as not to disrupt their dine-in business. In doing so, companies can better tackle the challenges posed by the growth of off-premise… a trend predicted to increase by a factor of 10 as more and more people adopt digital ordering and delivery platforms.
Digital Ordering and Delivery are Devouring Dine-In
The dine-in customer and the customer using digital platforms for pickup and delivery are two very different customers with very different needs, and trying to accommodate both in the same environment is challenging…and also unsustainable.
"If the restaurant exists for the dine-in consumer to really make that experience very thoughtful and fun and interesting, then you don't want all of this catering and delivery and takeout nonsense in the restaurant," Sandland said at RestaurantSpaces. "If off-premise is going to be 10 times bigger than it is today, even the best design in the world is not going to make it functional."
"If off-premise is going to be 10x bigger than it is today, even the best design in the world is not going to make it functional."
Last year, when Sandland first joined Kitchen United, digital platforms accounted for just five percent of restaurant sales (excluding pizza and Chinese restaurants). That number is expected to climb to 50 once "full adoption" has been reached. In fact, in other parts of the world like Asia and the Middle East, the percentage of digital platform sales in restaurants is as high as 70. McDonald's reported that it took 20 years to build a billion-dollar delivery business in Asia and the Middle East, and just two years after that it hit $3 billion.
Design Difficulties of Digital Platforms
"Digital restaurant demand can feel like it's happening to the restaurant," Sandland said. "Traditional restaurant design fails to meet off-premise dining needs." Restaurants weren't designed to handle all this off-premise growth, she explained — they were designed for the dine-in consumer experience.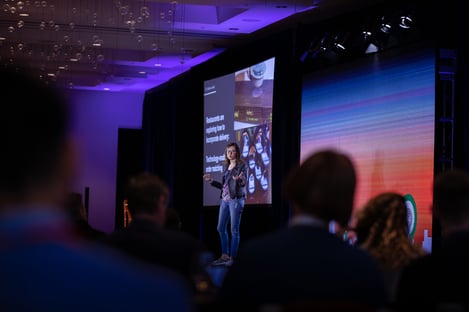 Meredith Sandland
The many design challenges related to off-premise growth include having adequate parking for drivers, ensuring order accuracy, having space for waiting drivers so they don't crowd out would-be customers, or having dine-in customers watch as digital orders get made before theirs. All of these are fundamentally restaurant design problems that need to be addressed as off-premise continues its skyrocketing growth. Making things more difficult still is the fact that existing locations offer little flexibility for experimentation.
Some restaurants are now testing a dedicated pickup zone separate from the dine-in area, alphabetized shelves for delivery and pickup orders, while some Starbucks locations have turned to dedicated labor to sort and distribute mobile orders. But Sandland maintained these are only temporary solutions that will fail to scale as off-premise grows.
"Whatever is going on today that you're already struggling with, it's going to get 10 times worse," Sandland said. "[The growth of off-premise and digital platforms] is either a huge opportunity or a terrible problem. Right now it's a terrible problem because our restaurants weren't designed to handle this."
Moving Off-Premise sales Off-Premise
Over time, the off-premise demand could be so high that a back-of-house-only concept will be the only viable solution. This would mean a significant rise in dark restaurants, commissary kitchens, and virtual restaurants (also referred to as ghost or cloud kitchens).
A dark restaurant is a space where a previous restaurant failed and a new brand takes it over solely to use it for off-premise orders. Some major brands are already experimenting with this, but that's the sticking point: only a major brand with high-volume sales can generate enough revenue in a dark restaurant that still comes with all the same fixed costs as an operating restaurant that also has the added dine-in revenue stream.
The commissary model works best for catering and to support existing stores, but it is a shared space full of "stations" that are booked in blocks of time. Large brands are reluctant to pursue this model because of proprietary equipment, processes, and recipes. Understandably, they don't want to be in a shared space.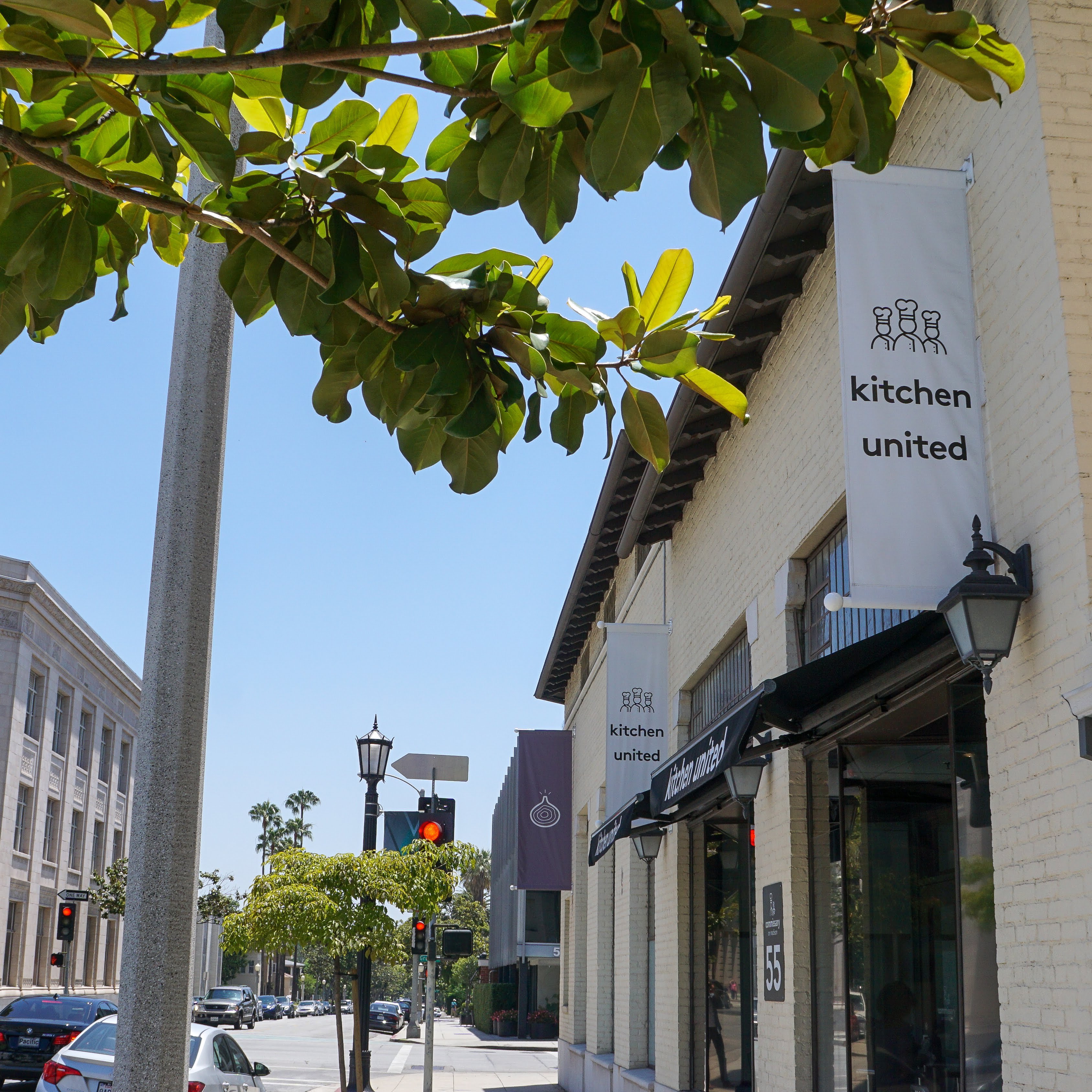 Kitchen United in Pasadena
This leaves virtual restaurants. Sandland prefers this term over "ghost kitchen" or "cloud kitchen" because, much like digitally-native brands like Bonobos and Warby Parker, a virtual kitchen still builds a relationship with its customers; it just does so virtually. Over time, she believes, these digital relationships with customers will become more common for restaurants, as they will enable rapid innovation cycles and the ability to build totally new brands and menus and test them out on customers without any capital expenditures.
At the same time, companies can take their existing brands and put them in much more "capital-efficient" locations—such as those "virtual restaurants" offered by Kitchen United.
Kitchen United's Vision of the Future
Kitchen United builds virtual kitchens and larger "Kitchen Centers" that offer private spaces for different brands to utilize as kitchens for off-premise orders. These are shared spaces, but each company has its own dedicated space and equipment with its own four walls so they can protect all of their proprietary information, unlike in the commissary model. In the next four years, Kitchen United plans to open 5,000 virtual kitchens and 400 Kitchen Centers across the nation. But the concept is still pretty foreign to most people: At the time of Sandland's talk, only two were open so far.
"This is absolutely a 'future' thing. It's way out there," she said. "We have plans to build very rapidly but it's very, very new."
These centralized off-premise kitchen models are extremely common in Asia and the Middle East, and are becoming more common in Western Europe, but are still a very new idea in the US. But she firmly believes that, in just a few years' time, this will not only be common but absolutely necessary.
"When we think of the problems of restaurant build-out and remodeling, the idea that you could just change the brand online—and that's almost free compared to having to do a remodel of an old building. It's so different from where we are today but it's definitely where we're headed," she said. "I think it's the only way to handle the off-premise demand that's coming."
---
Keep ahead of trends in restaurant development, design + tech at RestaurantSpaces 2020, happening March 1-3. Secure your seat today.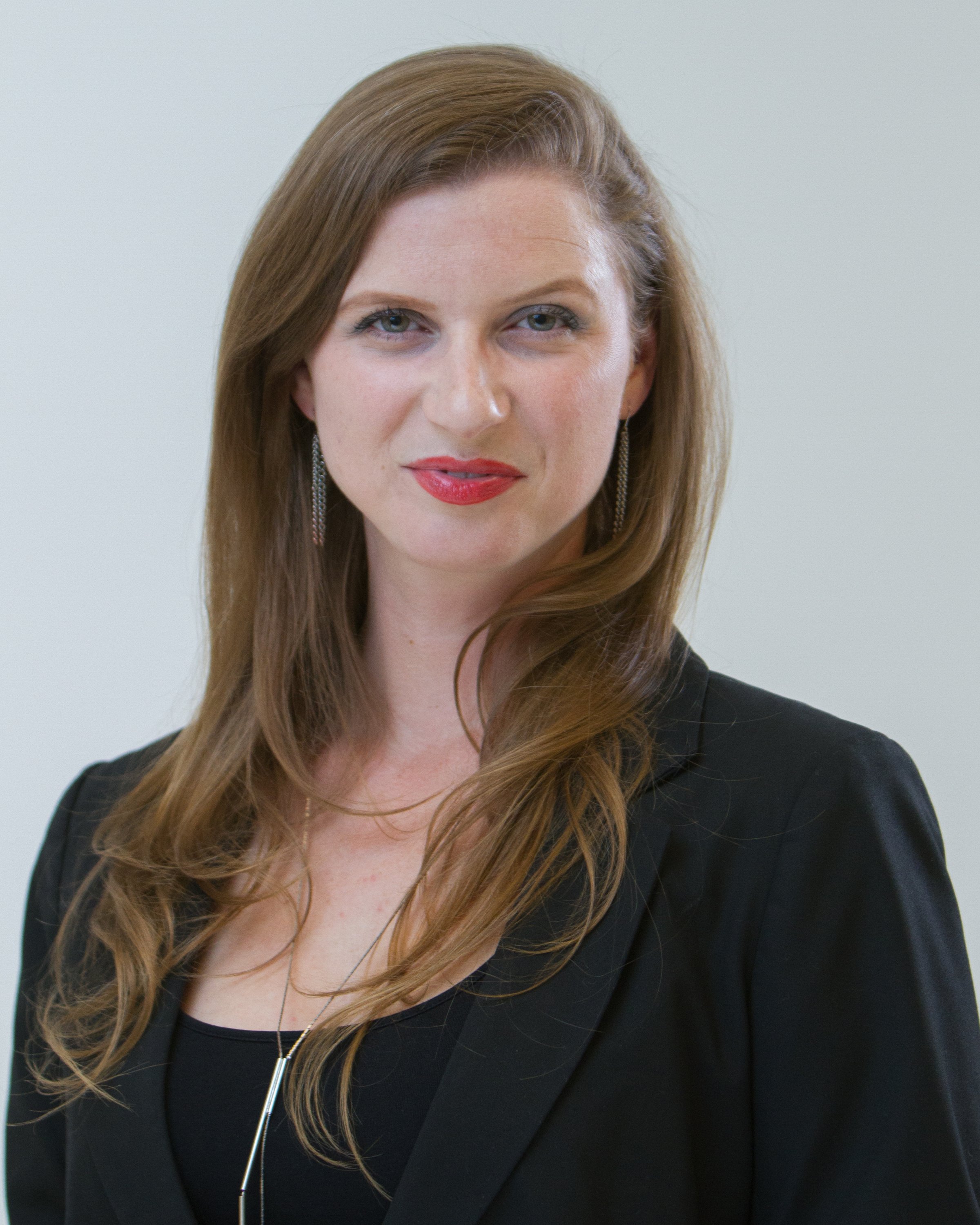 Posted by
Nicole Rupersburg is a content and conference producer for influence group focused on education healthcare and hospitality. She also is a frequent freelance writer covering food, travel, arts, culture, and what-have-you.
Chain Restaurants Reimagined.
The Retreat to Reimagine Restaurant Development, Design + Technology.
Oct 1-3, 2023 | Miami Beach, FL
Learn More