Recently we launched the RestaurantSpaces MasterMind series, intimate digital roundtables with leaders in restaurant development, design and construction.
We've had participation from Darden to sweetgreen to Inspire, Chipotle and dozens more. Below are 11 of the biggest takeaways from these discussions.
By the way, if you haven't attended one of our roundtables yet, you can sign up for an upcoming discussion here.
Drive-thrus, drive-thrus, drive-thrus. Drive-thrus.
Evolving the drive-thru has by far been the most in-demand topic in our roundtables right now. Design and development leaders are scratching their heads over stacking issues, getting the right tech sorted, modernizing designs, as well as proper communicating and wayfinding. Anything to help improve speed of service.
There are currently major hurdles around adding more lanes to existing sites, securing municipality approval, not to mention what to do about the increased cost and often complicated logistics around the extra labor needed to execute.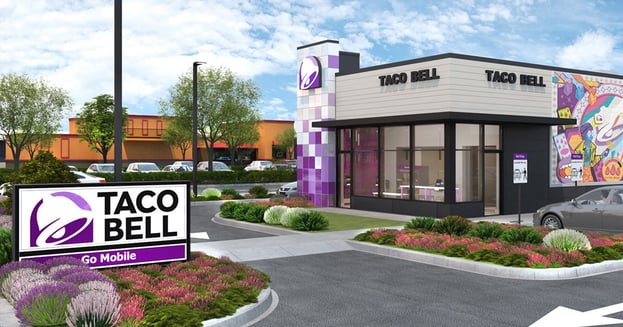 A lot of chains are expecting to return to (relative) normal soon
With the vaccine rollout progressing and the light at the end of the tunnel growing brighter, the last few weeks have seen a shift in the outlook of restaurant operators. Casual and fine dining chains especially are anticipating customers will return to dining rooms with a vengeance in the months to come.
With this mindset, these operators don't intend to make permanent restaurant layout changes to allow for increased off-premise orders. Instead, they're thinking about how to improve the dine-in experience to wow returning guests.
Serving tomorrow's customer means greater flexibility
Without a doubt, the pandemic heavily impacted expectations around convenience. A reliance on off-premise has conditioned customers to interact with chains in ways many wouldn't have before the outbreak. And restaurants need to be better prepared to meet the customer where they're at.
Curbside and drive-thru options need to be perfected in the next few months, not to mention every digital channel possible, to prevent customers heading elsewhere.
Plug and play is the name of the game
Chains are also looking for greater flexibility when it comes to building out locations. Even ignoring the impact of COVID, the last few years have shown just how quickly things can progress… technology is evolving faster than ever before and customer desires are prone to change at any moment.
To future-proof restaurants as much as possible, many development leaders are trying to figure out a kit of parts that can be adapted to morph with technological advancements and expectations over time. This plug-and-play approach will also help brands meet the varied needs across different demographics and regions.
Dealing with municipalities right now is a nightmare
The disruption at hand and remote work have caused many government departments to slow to a pace that might even impress a sloth suffering a hangover. For anyone trying to roll out restaurants or new drive-thru lanes, the significantly longer permitting delays are infuriating.
Many are turning to third parties to help speed up the process, which is causing further cost escalations on projects. Others are finding success relying on their local contractors and partners to help nudge things along.
Material shortages are here to stay
Lumber cost and availability are "out of control." That's the general consensus across the industry, due to border restrictions with Canada. But it's not the only resource. Steel is following right behind, not to mention PVC piping, while stainless steel is "stupidly expensive" right now. Other leaders are having issues because of chip shortages.

Many are looking more seriously into modular options, as well as paneled concrete to combat the astronomical costs. One CDO mentioned he anticipates material costs to continue being an issue longer-term, once development bounces back to pre-pandemic levels.
Just when labor woes couldn't get worse…
In addition to securing raw materials, a lot of chains report having issues securing skilled labor for their projects. Electricians, in particular, are scarce. Many leaders admitted to having no solution for the shortages.
There are also many reports that restaurant workers have never been harder to come by. Some speculate stimulus packages over the last year mean less of an incentive for folks to find work. Coupled with wage increases, some chains are looking more into kiosks as a viable option. While this has worked for some, others haven't been able to justify the labor cost of sanitizing kiosks after every use.
No one has figured out what to do with delivery workers… or dining rooms
How to adapt restaurants for the growing influx of third-party delivery workers waiting for orders is still a headache for all chains. Communicating clearly to delivery partners ("the customer supporting the customer") where they need to go continues to be an issue, not to mention how much space needs to be allocated to waiting areas. Most chains are hesitant to roll out major structural changes to restaurants while there's still so much uncertainty about.
The same goes with dining rooms. Unsure of how permanent many of the changes of the last year will be, no one is willing to make widespread changes to their portfolios.
Curbside conversions are tricky and costly
Not many concepts were prepared for the disruption that COVID would bring and even less were set up for seamless curbside interactions. Leaders are scrambling to come up with initiatives that don't feel like an "afterthought," while also trying to adhere to budgets in a strained economic environment.
As increases in off-premise continue, figuring out how to maintain food quality has become more of an imperative. Investing in holding equipment to keep food warm or cold is proving a costly, though in many cases, necessary endeavor.
No one can agree on what's next for restaurant health and safety
How long rigorous sanitation protocols will need to be in place seems to be anyone's guess right now. Some chains plan to remove plexiglass barriers as soon as they can, while others intend to leave them in, seeing them as a permanent necessity moving forward. Some chains are looking for different furniture options that ensure social distancing in a less obvious manner.


A few companies have turned to operations to ensure guests feel safe within a space. Making cleaning efforts more visible has proved a reassuring tactic. For example, one operator introduced a mandatory, staff-wide hand-washing and glove-changing routine every 20-minutes.
There is a lot of experimentation going on right now
While it's been a rough year, one major positive has been a greater acceptance of experimentation. A lot of chains are piloting new initiatives at sites across the country. Drive-thru-only, limited service, and digital-only concepts are beginning to pop up all over the place. Others have zeroed in on collecting as much data as possible to inform their next moves. Some leaders have expressed how exciting it is to be spending so much of their time coming up with new innovations. While we're not out of the woods yet, it will be extremely interesting to see how this period of extreme disruption will have evolved the industry.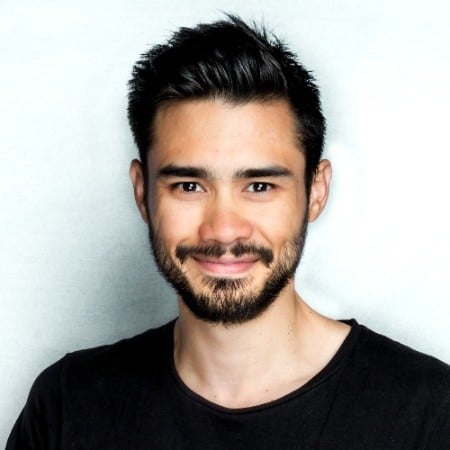 Posted by
Content + event producer with an innate, insatiable curiosity. Fixated on retail, restaurant, and hospitality design.
Chain Restaurants Reimagined.
The Retreat to Reimagine Restaurant Development, Design + Technology.
April 14-16 | Los Angeles, CA
Learn More