"If you build it, they will come." It's a saying most are familiar with. Though design teams are likely governed by a slightly different take on the modern day proverb: "Build it wrong and you will pay!"
Boasting close to 30 years of consultation experience with dozens of foodservice brands as the Principal at the firm, Profitality, Juan Martinez has his own personal design mantra: "Give me unit economics or give me death!" In his eyes, keeping unit economics front in center during the development process can mean the difference between success and total failure.
"Unit economics rule. Without it, you can't grow a brand healthily. Or long term."
In a nutshell, unit economics offers a measure of an operation's overall financial performance—the difference between how much revenue it generates, against the accumulation of all costs involved.
Moderating a discussion on the topic at RestaurantSpaces, Martinez was quick to point out how the concept differed significantly to the practice of value engineering.
"Usually people say it's about reducing cost. It's not. Unit economics is an equation. A function of getting more output, with less input. It means driving sales capacity over cost. It's far from being about reducing cost," Martinez said.
Johnny Rockets: A Case Study
The results of driving unit economics in restaurant design speak for themselves. Also on the panel was Dominic Talavera, VP of Development at Johnny Rockets, talking at length about the recent success of his team's revolutionary redesigns.
Seeking to revitalize the 30-year-old brand with smaller format, express-style concepts, an investment in a faster kitchen workflow led to stellar results.
"Last year we opened most of our new locations with a different setup that featured a clamshell grill. What we found is they cook burgers in one minute and our throughput in our peak hours went up 58%," Talavera said.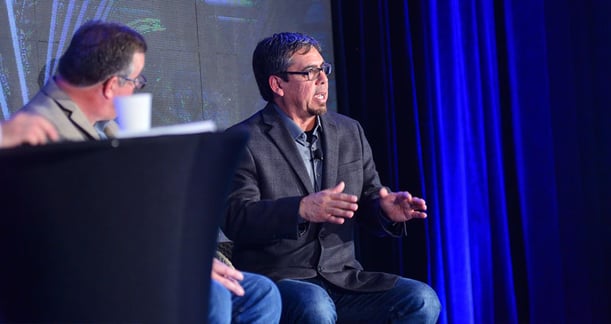 Initially, decreasing seating space and implementing a substantially pricier back of house layout was far from a popular decision. However, it was one that paid off quicker than anyone realized.
"We're always trying to aim for a three-year return on investment. And we made it back within the first six months of business with this new high-efficiency kitchen," Talavera said.
He suggested sticking to your guns when facing pushback from other departments.
"I highly recommend you go back to your operations team and really work with them on how to improve that throughput, because that's what's going to make a difference in these smaller venues," he said.
A Data-Driven Approach
It's in these negotiations design teams will run into the most roadblocks on a new concept. Difficult choices involving larger upfront costs will often net better returns for shareholders in the long run.
However, helping those higher up the food chain envisage such an outcome can be challenging. This was something Mike Snyder realized on a past project he'd worked on, long before his current tenure as Senior Director of Design and Construction at Newk's.
Attempting to convince an operations team of the need to significantly decrease its footprint, a clash of opinion quickly managed to stall progress.
"We kept having a battle internally. We were trying to evolve and it just didn't go anywhere," Snyder recalled. "When you're trying to design a restaurant, you're designing it for a year, maybe two years down the road. By battling for months, we could see we were losing years in development as a result."
It wasn't until his team went back to the drawing board, investing in real research and modeling to solidify their case.
"We had to have data to move the needle. To make both parties understand what the end goal was," he said.
Once the data was able to provide the proof, Snyder's project was given the green light.
"We had to get to every dime and eventually, we convinced everyone involved to improve the efficiency of the facility. Some areas of the design we took off a couple thousand dollars, looking at everything from changing our finishes, right through to re-engineering our overall square footage. We looked at everything, we pushed everything. Nothing was sacred anymore."
Explore All the Alternatives
According to Martinez, this kind of meticulous examination is key to driving unit economics in restaurant design. Going through every cost with a fine-tooth comb and carefully considering all available options is vital, especially as the industry evolves.
Using the nation's rising labor costs as an example, Martinez highlighted the potential of digital integration in making restaurants more efficient.
"There's technology that allows customers to order before they get to the restaurant and it's saving some concepts 10 to 15 minutes of table time and service. Why wouldn't you take that opportunity to increase throughput?" Martinez said.
"Anybody who's not working on kiosks, or online ordering, any of that, they're already behind."
Saving on labor costs can also be found elsewhere on a project. While less floor space can sometimes hinder sales capacity, calculated reductions can limit the amount staff have to walk, improving efficiency in the front and back of house.
"The idea is every dollar counts. Every single penny will count. That means every square foot counts because every square foot is going to cost you money. If your restaurant is going to be two square feet, you need to prove it," Martinez said.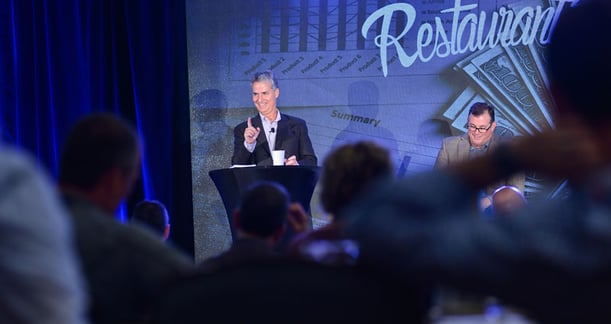 Battling the Bottleneck
However, there's a point where successful implementation of unit economics in restaurant design can go too well. Improvements to up the efficiency in one area of an operation will inevitably lead to bottlenecks down the line.
During the Johnny Rockets redesigns, Talavera admitted the exercise often resulted in an unexpected education on cause and effect.
"When we rolled out these changes, I remember watching a worker make two milkshakes. I timed her and it took her seven and a half minutes. There was a line of people," Talavera recalled.
"We were able to cook burgers faster, but then we ended up with a bottleneck in the makeline in other areas of service, so we weren't able to complete the orders. We then had to work with different pieces of equipment to overcome that."
Get Busy Evolving, Or Get Busy Dying
Being a true advocate of the practice, Martinez knows a proper focus on unit economics means the work is never done. The seasoned design consultant warned against the dangers of resting on your laurels.
"The last thing you want is to end up with your head in the sand and your butt in the air for competitors to kick. Drive your economics on and on."
With Newk's going from strength to strength as it expands, Snyder was quick to agree—what's working today certainly won't work tomorrow.
"When you hit success, you've got to start thinking about next year."
"We've got a lot of good things going for us at Newk's. But we're already designing our next prototype and thinking about integrating online orders at the drive-thru. That's totally outside our sandbox, but if we don't have this kind of mentality, we know we're not going to continue being successful," Snyder said.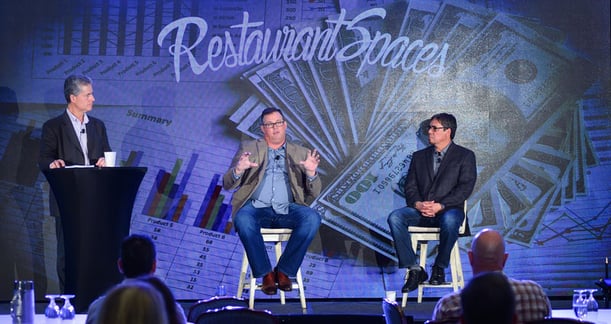 Steps to Solid Unit Economics in Restaurant Design
Reduce the Size of your Building
Carefully consider the absolute minimum floor space you need for your FOH and BOH.
Prove every square foot!
Improve the Economic Model
Lower ongoing costs by investing in the right capital that won't break the bank.
Think long term!
Increase the Efficiency of the Facility
Optimize space and equipment placement to allow for better workflow. Invest in new tech for a smoother customer experience.
Explore every option!
Strive for cost reduction without sacrificing sales capacity.
Always aim for increased throughput!
Constantly plan for the future and find the innovations which will assure continued success.
What works today, won't work tomorrow!
Watch the full discussion in the video below. Enjoy!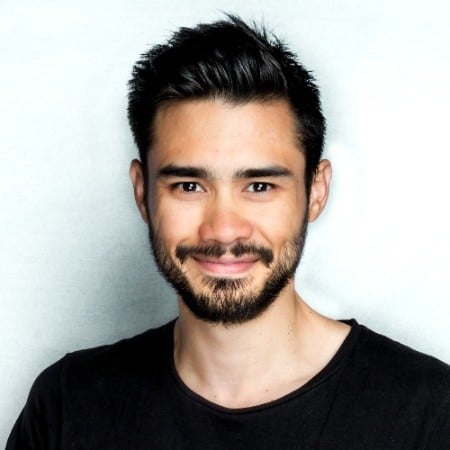 Posted by
Content + event producer with an innate, insatiable curiosity. Fixated on retail, restaurant, and hospitality design.
Chain Restaurants Reimagined.
The Retreat to Reimagine Restaurant Development, Design + Technology.
Oct 1-3, 2023 | Miami Beach, FL
Learn More