During her tenure as Chief Development Officer of Taco Bell, Meredith Sandland foresaw the restaurant industry's tectonic shift years before the plates finally ruptured. As Chief Operating Officer of Kitchen United, she turbocharged the growth of off-premise dining with massive ghost kitchens designed to bring restaurant brands into the omnichannel era. Now she's published Delivering the Digital Restaurant, a book distilling firsthand accounts from industry veterans into a "roadmap to the future of food."
In a recent episode of RestaurantSpaces' web show, DISRUPT, Sandland joined us to unpack that future. We discussed the challenges facing restaurants as they emerge from the pandemic, how they can benefit from more omnichannel approaches, why the international off-premise experience is so far ahead of the US, and what exactly it will take for off-premise to become profitable.
Off-Premise Is Here to Stay
"The pandemic accelerated a shift that was already underway," Sandland said, and there's no going back to the old world. Before the pandemic, digital delivery — excluding Chinese food and pizza — accounted for less than 10% of restaurant industry sales. When Covid hit, those numbers jumped as high as 60-90% for some brands. "People are not going to forget this off-premise behavior they learned during the pandemic," she said.


In many ways, the US is just catching up to the rest of the world, where off-premise dining accounts for as much as 70% of restaurant sales in some international markets. Sandland's research identified a few for the US's lag: higher labor costs; substantial existing restaurant infrastructure, which disincentivizes developers from skipping right to ghost and virtual kitchens; and a less digital-native customer base. "There are many countries, China being a prime example, where the behavior of ordering things online and getting them delivered is just much more ingrained in the consumer," she said.
It's All About Design
One image from the industry's past shapes Sandland's roadmap to its future: the drive-thru window. In the early days of fast-food, "drive-thru" meant little more than opening a window on the side of a restaurant. Today, restaurants have separate production lines for in-store dining and drive-thru, not to mention massive bodies of research shaping the drive-thru experience. "That's kind of where we are with digital ordering," Sandland observed. "We're back at that window stuck on the side of the building."

Catching up to digital-savvy consumers is ultimately a question of design. Omnichannel restaurants need to figure out how to serve each channel quickly and efficiently, Sandland said, citing Starbucks as an example of a brand that developed separate production lines to ensure drive-thru and dine-in customers each receive the best experience possible. She speculated that other brands might build on Starbucks's innovation with separate drive-thru lanes for delivery drivers, and locker-based systems to optimize pickup service.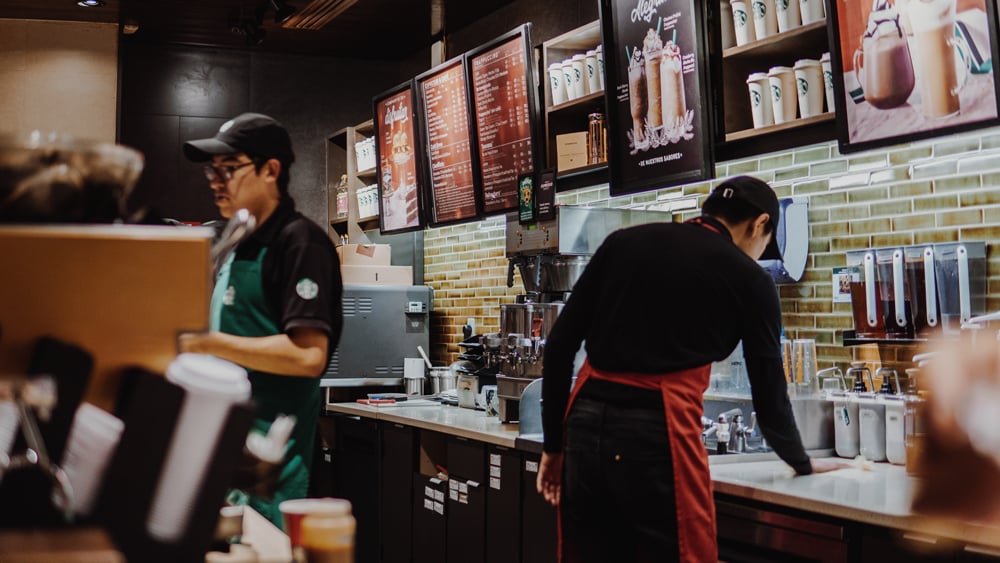 Back-of-house design will prove essential to integrating virtual brands amid rising labor costs; a marketing team's dreams can only become reality by the grace of their kitchen. "Figuring out how to bring that to life in the back of the house, in a way that doesn't completely muff up the underlying brand, is a tricky thing," Sandland said. "It requires as many shared ingredients as possible, and possibly different day parts so you can service the different brands at different times."
Then there are the engineering considerations — equipment, space, workflow. "If you've got one process that is a prep-and-assemble process and another one that is a scratch-cooking process, those things can't live very well in the kitchen," Sandland noted. "Figuring out how to design those brands so that they make use of as many commonalities as possible — and that that engineering design mindset is at the table with the brand people as they're coming up with ideas — is going to be critical."
The Future is Virtual. And Physical. And Virtual Again.
Finding profitability in an omnichannel world means figuring out the right calculus of dine-in, delivery, takeout, ghost kitchens, virtual brands, and other revenue streams like catering, which Sandland expects will come back as workers return to the office. And as much as she's betting on the transformative role of ghost kitchens, she still sees a bright future for full restaurant expressions — including brick-and-mortar expressions of virtual brands, which will welcome new customers into the brand's digital funnel.
For developers, the challenge ahead is a familiar one: building precisely rather than generally in an ever-changing world. Sandland thinks they're well-prepared for that challenge — after all, it's the same one foisted on them by the real estate collapse over a decade ago. "I think development departments across the US have become more creative because of that," she concluded. "Opening up that creative muscle has set development departments up to really do more than just stamp out the exact same thing over and over again — to think through some of these creative problems and come up with creative solutions."
---
Follow RestaurantSpaces on LinkedIn to catch the next episode of DISRUPT.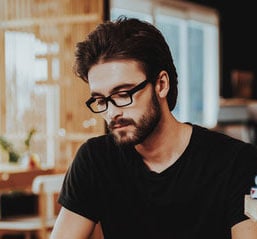 Posted by
Steve Manning is a journalist based in Idaho. When he's not writing, he can usually be found at the theater or taking his dog on a hike. If he could only go to one restaurant for the rest of his life, it would be Al's Place in San Francisco.
Chain Restaurants Reimagined.
The Retreat to Reimagine Restaurant Development, Design + Technology.
Oct 1-3, 2023 | Miami Beach, FL
Learn More