As the restaurant industry emerges from the chaos of the past few years, its leaders have their work cut out for them. As if the challenges they faced before the pandemic weren't enough, now they have to contend with ballooning real estate and construction costs, labor shortages, inflation, and rapidly evolving consumer expectations in a field already dense with competition. Survival isn't just about adapting; it's about dominating.
In a discussion at RestaurantSpaces Fall in Santa Barbara, California, three industry leaders gathered to unpack what it will take for restaurants to achieve longevity in this uncertain new world. The panelists included Jack Gibbons, CEO at FB Society; Kelly MacPherson, CTO at Union Square Hospitality Group (USHG); and Justin Nedelman, Chief Real Estate Officer at FAT Brands. During their hour-long discussion, they addressed how to reduce pain points for customers and developers alike, where the industry has fallen short in its use of data and technology, and why culture is key to attracting talent.
Eliminating Friction
Covid-19 forced restaurants to quickly reduce friction across a wide range of operations, from payment processes to order pickup. The restaurants best positioned to succeed in a post-pandemic world, the panelists suggested, will be those that continue finding new, innovative ways of eliminating friction – and not just operational ones.
At FAT Brands, Nedelman is exploring co-branding as a way around an increasingly common challenge for franchisees: finding real estate at a price that makes sense for a unit's expected sales. By putting two brands under one roof, the unit can serve different day parts, or just different guests at the same time – like parents picking up dinner at Fazoli's after school, he hypothesized, while their kids grab soft serve at the adjacent ice cream spot.
Gibbons is taking a similar approach at FB Society. "One of the things we're doing is buying bigger tracts of land and actually creating our own co-tenancy," he said, not just between restaurant brands but also between restaurant and retail brands. "How do you create an area that's really special – it ties into the community, or it ties into a unique experience, where the different brands just fit together and they create this place that's special?"
On a smaller scale, Nedelman is a proponent of reducing friction by reducing options. "I look at a lot of the fast-casual [space], and I think we still have opportunities where there's 40 item menus, there are eight modifiers – if you can't order it on your phone while driving in a safe way, there's probably too many options and you shouldn't be doing that," he explained.
When it comes to fine dining, MacPherson suggested that restaurants use digital tools to reduce pain points around payment, coat check, and other steps of the customer journey. "We have this promise of enlightened hospitality and an emotional connection with our guests," she said. "How can you use data and technology to augment that, to really create those one-on-one unique experiences?"
Optimizing Operations with Data and Analytics
For all the innovation, adaptation, and acceleration of the last few years, the panelists argued, restaurants have yet to effectively integrate data into their operations. Fortunately there are more than a few easy wins available to brands that take the leap. "Tech could be used for measurement and evaluation," Gibbons suggested. "If you have 50 restaurants and you've got a KDS that could tell you how long ticket times were in Oklahoma versus Ohio, I think those kinds of things are really underutilized." The same goes for the wealth of untapped data in the back-of-house. "Just knowing how old your fryer oil is, what's your rotation on product – there's a whole bunch of tech that could make operations so much better in fast casual."
In an omnichannel world where restaurants are fielding orders from multiple sources, efficiency is impossible without useful data and the means to act on it. By developing robust analytics and forecasting operations, restaurants can build their schedules scientifically rather than by intuition. "We talk a lot within our own company about demystifying data," MacPherson explained. "What's the story behind the data? What's it really telling us?" Once restaurants figure out that story, they can develop accurate forecasts that drive performance across multiple areas – better staffing, better production, better order management queuing – and ultimately stand out in a crowded field.
"It's complicated," she added, "but it's also not rocket science." She advised restaurants to collaborate with startups that are already developing tech solutions, while building out their own internal data operations. "The tech is there, the data is there, but it's also [about] rethinking your organization and bringing in people who understand data," she said, noting that USHG recently hired a data scientist to work with its operations team on finding that story behind the data.
"It's not just that your labor's running high. It's why. What periods of the day? How do I start to fill reservations and shoulder periods? And then connecting that to Marketing to say, 'How are you gonna drive those butts in those seats during those off times?' And start to use that data to really help drive the discussions with your GMs and your operators to make better decisions."
Culture Is Key
Effective digital capabilities can do much more than drive sales. As MacPherson argued, they can also help restaurants overcome the industry's persistent labor challenges. The crux of the matter is creating a workplace that employees want to come to, one that lures them away from the siren song of the gig economy. Automating mundane tasks – thereby freeing up workers for parts of the job they feel more connected to – is one way of achieving that. Another is using technology to enable tipping and same-day pay in sectors like QSR and fast-casual where they aren't traditionally available. "Those are the things that are gonna start to create differentiation and attract talent," she said. "A strong culture, strong learning and development and growth patterns, but also – how do I get my money faster?"

Nedelman dove deeper into the culture question, arguing that a strong culture is essential to attracting talent. "If you don't have a culture, then it's a soulless brand and you're just basically doing tasks," he said, drawing on his own experience as the co-founder and former CEO of Eureka! Restaurant Group. As the company expanded, he rebuilt its culture around three core values – Energy, Discovery, and Community – that were applied to every aspect of its operations. "It can't just be on the wall or on the CEO's desk, and you can't remember what the 10 core values were that you wrote three years earlier," he said. "Culture, to me, is so critical, especially when you're scaling a founder's passion."
What Does It Take to Stand Out?
What will it take for the restaurants of the future to stand out? For the panelists, the answer was something of zen koan: to stand out, you have to stand out. "Why does the brand exist?" Nedelman asked, stressing the need for simplicity and distinction in the pursuit of category dominance. "How does everything that you do, from the performance management to the beer you sell to how the restrooms look, to the flooring, to the light – how does it all reinforce this why? Extremely deliberate decision-making around that is key."
"The restaurants of the future are gonna revolve around nuance," Gibbons concluded. "If it's not differentiated, if it's not special, if it doesn't have its own secret sauce, then it doesn't really have a purpose."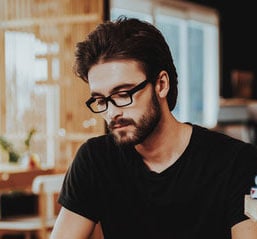 Posted by
Steve Manning is a journalist based in Idaho. When he's not writing, he can usually be found at the theater or taking his dog on a hike. If he could only go to one restaurant for the rest of his life, it would be Al's Place in San Francisco.
Chain Restaurants Reimagined.
The Retreat to Reimagine Restaurant Development, Design + Technology.
Oct 1-3, 2023 | Miami Beach, FL
Learn More