Veteran engineer Richard Young is adept at putting challenging concepts in easy-to-follow terms.
He's Director Education of the Food Service Technology Center, an unbiased energy-efficiency research program focusing on commercial food service and funded by California utility customers. In a dynamic presentation filled with real-world examples, he preached the gospel of energy efficiency at RestaurantSpaces.
Referencing the movie "Chef" in which the title character cavalierly purchases the cheapest fryer available, Young offers examples of the long-term costs of choosing kitchen equipment based on a lower sticker price.
"Take a standard fryer versus an ENERGY STAR® fryer. Over five years a chef would save $2,375 on energy alone, which equals about 23 chef knives at $100 each," he says.
"An efficient fryer saves 360 gallons of oil a year. At the end of five years you save $13,175."
"You can also calculate performance. Efficient fryers reduce oil costs. An efficient fryer saves 360 gallons of oil a year. At the end of five years, adding energy to the oil savings you save a total of $13,175. There's a lot of money to be made by cutting waste."
To determine these energy costs, he recommends using the energy calculators available on fishnick.com.
Young introduced three essential questions:
1) Is cutting waste as important as growth?
2) Can Energy Productivity help cut waste?
3) What is zero energy and why you should care?
Save Money Long-term
Young stresses the importance of investing in high-end, energy-efficient restaurant equipment.
"Foodservice, an $800 billion industry, buys about $40 billion of energy a year," he says. "The place you're going to make more money is cutting waste."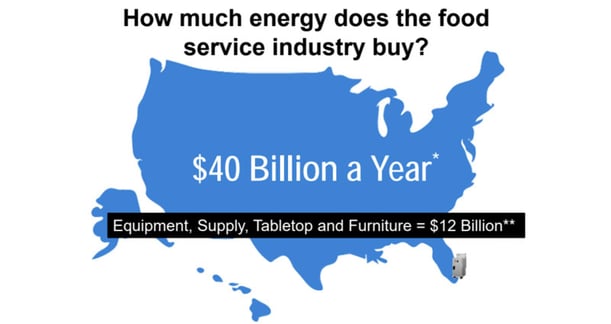 On a micro scale, he focuses on choices restaurants make when purchasing equipment, again using the example of a new fryer. "A low-grade fryer takes over three minutes to fry and then over a minute to recover, while an efficient fryer takes two-and-a-half minutes and requires zero recovery time."
"Look at your beignet machine and make sure it's badass."
His conclusion: "If you make the money, buy the high-efficiency fryer. Look at your beignet machine and make sure it's badass because that piece of equipment is your money-maker!"
Purchase price is just the tip of the proverbial iceberg. Operating expenses for restaurant kitchens–fuel, water consumption, sewer, oil, maintenance, labor, carbon, etc.—are much bigger than the initial capital cost.
Cutting Waste
Young believes reducing wasted energy is as important as growth and strongly advises restaurant organizations to hire and retain energy efficiency experts.
"Cultivate energy professionals in your organization and do not let them go," he cautions. Too often when a company's stock prices hit a bump, they immediately "decide to scrape off all their energy talent."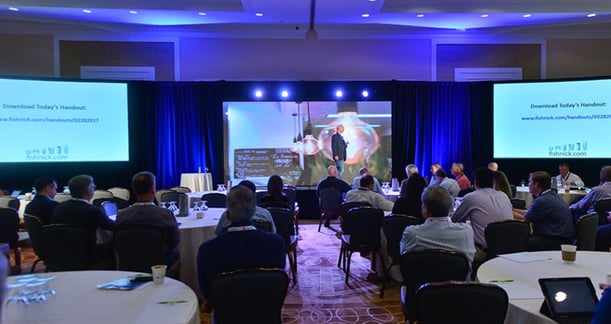 For restaurant organizations without energy professionals on staff, Young emphasizes that the Food Service Technology Center offers online training through fishnick.com and fethree.com.
The Importance of ZNE
What is Zero Net Energy and why should you care? Young asked.
"Zero net energy (ZNE) buildings are ultra-efficient new construction and deep energy retrofit projects that consume only as much energy as they produce from clean, renewable resources." In other words, you're making as much as you're consuming.
California is setting a high bar for energy efficiency. "California is setting a goal of ZNE for all new residential buildings by 2020 and by 2030 for all new commercial – and 50% of existing commercial – structures."
"A Best Buy may not have a bigger energy bill than a McDonald's."
Restaurants – even energy conscious restaurants – by their nature use a lot of energy, Young emphasizes. "This means a 3,000 square foot restaurant can have the same energy bill as a 30,000 square foot big box retail store, but the big box store has ten times more roof to put solar panels on, " he says. It's going to be a lot harder for restaurants to get to net zero than other commercial spaces.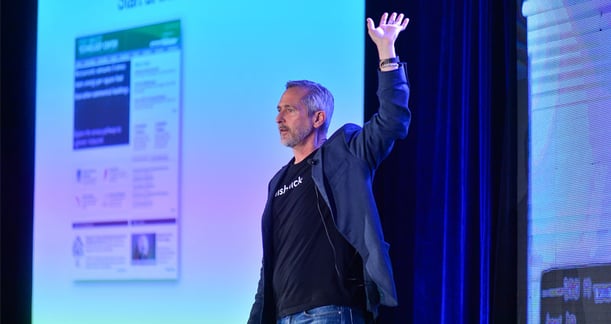 "A Best Buy may not have a bigger energy bill than a McDonald's." After bringing up the fast-food chain, he sites a recent study in which McDonald's found that reaching net zero would involve a 60% improvement in energy efficiency, while their "remaining energy needs could be met on the existing site area, with a '300 kW photovoltaic system' primarily installed over the building and parking spaces."
The McDonald's study demonstrates that for high energy intensity building types, such as restaurants, "every single piece of energy-using equipment must be examined as part of a system," he says.
"In a few years PV will be cheaper than coal and coal will go away simply because of economics."
Reflecting on the overall trend towards renewable energy, Young noted that "In a few years PV will be cheaper than coal and coal will go away simply because of economics."
We Don't Have All the Answers
California's ambitious energy conservation goals are a steep challenge for the restaurant industry, he says.
"Zero net energy may be impossible for most restaurants and zero net carbon may be one path to that goal," says Young, adding that members of restaurant industry need to start working together to achieve these energy reduction goals. "We need to start talking to some energy commissioners about solutions."
And while understanding energy policy can be a challenge, he urged the restaurant industry to use fishnick.com whenever possible, adding "We have experience and the resources to help guide the industry and we offer rebates that make purchasing efficient equipment very cost effective."
Watch Richard Young's full presentation below. Enjoy!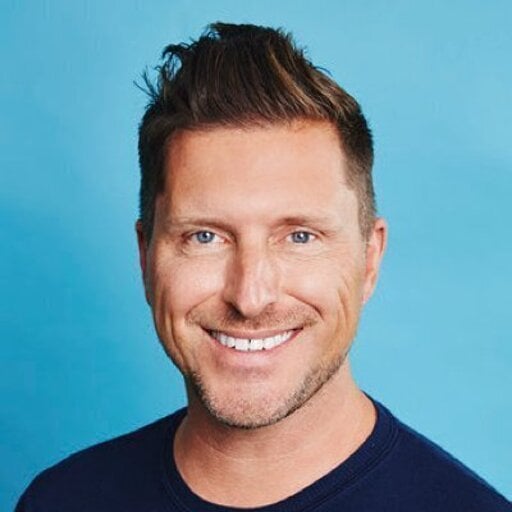 Posted by
Michael P. Owens is Co-Founder + Managing Partner of influence group, a leading producer of invite-only B2B events.
Chain Restaurants Reimagined.
The Retreat to Reimagine Restaurant Development, Design + Technology.
Oct 1-3, 2023 | Miami Beach, FL
Learn More