In a world defined by disruption and volatility, restaurant leaders face increasingly complex questions about how to design their technology stack. What does a great tech operation look like in a post-Covid world? How far ahead should operators be planning? Is there a one-size-fits-all tech solution that can make everyone's lives easier?
These were just a few of the issues dissected in "Building Your Restaurant Roadmap… What Does That Even Mean Today?" — a panel at RestaurantSpaces in Santa Barbara, California.
Moderated by Niko Papademetriou, SVP at Qu, the discussion included Dawn Gillis, CTO at Freebirds World Burrito; Justin Keenen, Head of Technology at Hart House; and Scott Lawton, Co-Founder & CEO at bartaco. They also touched on what they look for in vendors, the importance of right-sizing contracts, and why digital investments shouldn't come at the expense of a restaurant's human side.
Unpacking the Stack
The panel opened with the basics: what is a tech stack, and further, what does it look like to build a best-in-class tech stack? "It's kind of that rainbow we're chasing that you can never get to," Keenan said. One restaurant brand might have hundreds or even thousands of tech solutions across its operations, rendering the undertaking just as clunky and ill-suited to a company's needs as a one-size-fits-all approach often proves to be.
Lawton agreed, arguing that there is no mythical strategy that can handle everything perfectly — restaurants instead need to figure out what matters most for their brands, teams, and customers, and then build an ecosystem around those specific needs.
"Technology is always changing, so therefore the tech stack is always changing," Lawton said. "There's not gonna be a, 'We finally got it, we're done.' Because the customer's needs change, capabilities change."
Asked what APIs mean to modern restaurant chains layering myriad tech solutions, Gillis said emphatically: "They mean a lot." When she joined Freebirds, she was tasked with revamping the brand's employee-facing systems, which ultimately meant merging three platforms with different APIs.
"It was the only way we were able to pull this all together," Gillis recalled. "It was a complete scrap-and-replace."
Investing in People by Investing in Tech
Crisis can be a crucible for change, as the panelists learned when the Covid-19 pandemic came along and upended their tech roadmaps. At bartaco, Lawton worked closely with Olo to ramp up off-premise operations. When guests finally started coming back, he had to find a new partner to help roll out a contactless ordering system (as opposed to the paper cards it used before), which meant building a whole new operating model for the restaurant.
"This is the one time where it's like, wag-the-dog," Lawton said. "Instead of tech chasing operations to see what they need, we were actually trying to figure out – how do we leverage this technology and create a real hospitable experience for our customers that they like?"
Company polls show that bartaco's new, contactless ordering model has an 86 percent customer satisfaction rating and increased foot traffic by double digits.
"Our clientele's got a little bit younger, but it really resonates with them as long as we can lean into the human experience," Lawton said. "Digital can solve the menial tasks and give us a leaner team, but we have to take advantage of that and reinvest and lean into the human side of making sure that customers are having a great time."
He wasn't exaggerating about the leaner team. By implementing digital ordering, bartaco eliminated its server class, replacing it with a new team of service leaders — what Lawton described as entry-level management personnel.
"You get management responsibilities, but you're on the floor with a zone during shifts and you're kind of like a cross between a captain at a restaurant and the kid at the Apple store," he explained. "We have [roughly] 150 service leaders, all salaried, who used to be waiters. And they're getting leadership development. They have 401(k) with a match and they're making $65,000 a year starting. They're going places."
At the same time, bartaco's back-of-house staff saw their pay increase too, from $15/hour to as much as $35/hour.
"I don't want to give my 300 kitchen members a pay cut when this is over, because their lives have changed," Lawton said. "Their lives have been transformed. They're not working two jobs now. They're spending time with their children… We've still got, looks like, another year of the pandemic at least. If we go crazy and figure this out, maybe we can come out with a model that actually functions."
Startup Mindset
At Hart House, Keenen faces the daunting challenge of launching a new restaurant on the heels of the pandemic. From a tech perspective, that means finding and implementing flexible solutions that meet the brand's needs at that moment.
"I can't chase perfect all the time," Keenen said. "I'm not going to look for that huge enterprise cumbersome-type of system that's going to be great when I've got 200 stores."
He also stressed that he won't sign any contract for more than two years. "That's one of the conundrums of the roadmap," he said. "We used to do five-year roadmaps, and — what's happening in five years? How many black swan events are gonna have in the next five years? We really don't know. So 18 months is a good target, 18 to 24. I want my vendors to earn my business on the regular."
While Keenen generally prefers working with startups, which tend to be better able to give him the flexibility he seeks, he said he's not averse to more established players. It's all about what's right for the job at hand — and what's right for the guests.
"One of my most important metrics at this point is user adoption," he said. "If they're using it, that's great, that's good. If they're not using it, let's move on. That's another thing that I'm trying to do – make sure that I'm not afraid to burn anything down that I built."
Tech Touches Everything
As the panelists look to the future, they see an increasingly prominent role for tech in restaurant operations. For tech leaders, this means an ever-widening scope of concerns, from front-of-house design to real estate acquisitions.
"I am now very much aligned with our design and construction group," Gillis said, explaining her role in assessing potential purchases. "I need to go and evaluate that location to see if I can actually have and get reliable network service to that physical location and at an affordable price." Like Keenen, she builds relevant language into the company's leases, ensuring that network infrastructure is a key consideration from day one.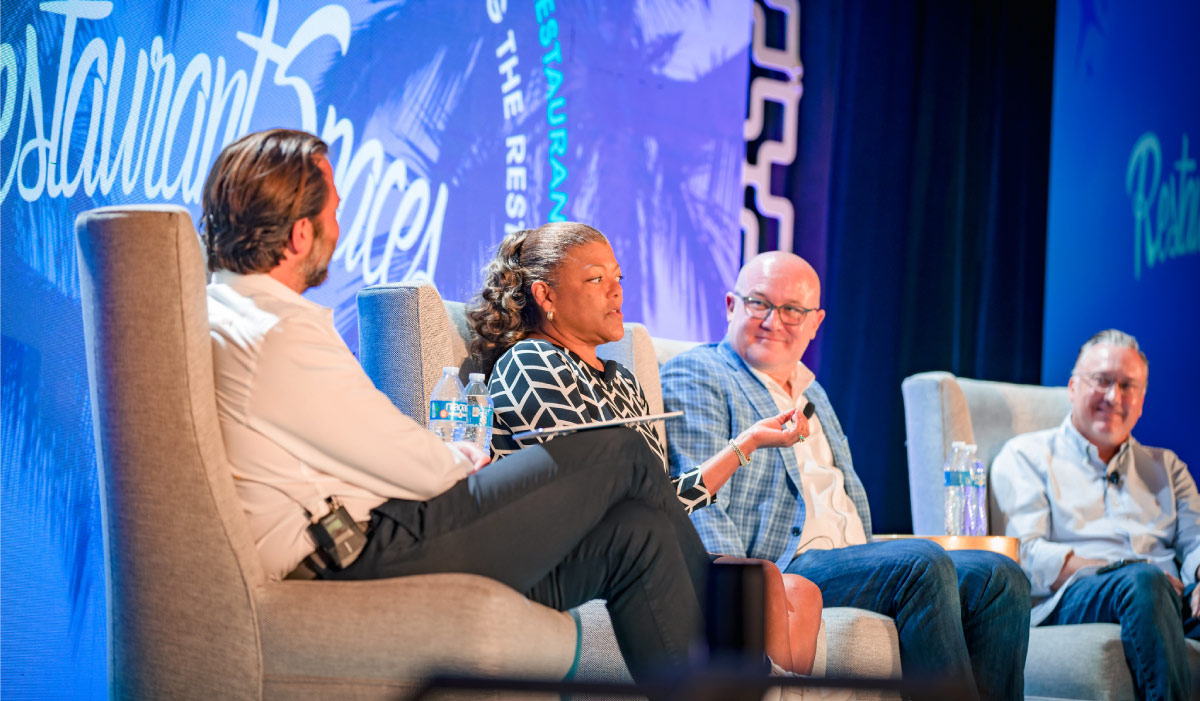 Dawn Gillis, CTO at Freebirds World Burrito
Drawing on his experience as a Chief Technology Officer, Lawton painted a vision of the modern, digital kitchen as one that uses artificial intelligence to meet the demands of an omnichannel world — for instance, by creating predictive food prep models, something currently in the works at bartaco.
Lawton also encouraged tech leaders to keep their guest data in-house rather than rely on third-party vendors, and to become acquainted with their partners' own roadmaps.
"They have a roadmap too, and it's important that you can actually understand that roadmap a little bit," he said. "Because the one thing I know is things are gonna change, and we're gonna evolve, and things are gonna go quick, and the best partners are gonna evolve with you."
"It's Never Going Back"
As he wrapped up the discussion, Papademetriou asked the panelists how they architected their tech stacks to be able to deliver for the next 18 months. After offering a few concrete tips, they quickly turned to the big picture.
"The crisis happened, but it's never going back," Keenen said. "Digital orders skyrocketed during Covid and they're not going down. It's just the rest of it's coming back… The split in the industry is ultra-convenient to ultra-high touch. And so we have to be on that ultra-convenient side, being able to manage these expectations. Really everything I do is framed around that."
"In the last three years, my 75-year-old father now knows how to order food on his phone, which he would've never done," Lawton agreed. "Covid forced people into the digital world. It forced them into ordering and it just accelerated everything."
While it may be hard to see past the next 18 months, he added, flexibility is key. "It's just important to be really nimble and listen to your customers, and spend a lot of time going through the customer journey yourself and really making sure that it resonates."
"It's never going to be the end," Gillis concluded. "There is no such thing as the end. Technology's here to stay, and we'll see constant evolution in this process from here on out."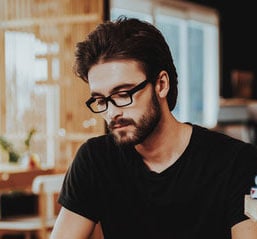 Posted by
Steve Manning is a journalist based in Idaho. When he's not writing, he can usually be found at the theater or taking his dog on a hike. If he could only go to one restaurant for the rest of his life, it would be Al's Place in San Francisco.
Chain Restaurants Reimagined.
The Retreat to Reimagine Restaurant Development, Design + Technology.
Oct 1-3, 2023 | Miami Beach, FL
Learn More