As the nation's restaurant industry experienced shuttered storefronts, tanked sales, and hobbled development plans, in March 2020, Dutch Bros found itself in a rather inconvenient position. Just two weeks before national lockdowns began, the Oregon-based drive-through coffee chain had committed to start opening stores in Texas. Stranded in a Dallas hotel as the world ground to a halt around him, Aaron Harris, the company's Vice President of Real Estate and Construction, decided Dutch Bros would not be halting with it.
Where other companies took drastic steps to cancel their leases, Harris saw an opportunity to start making deals. "All the landowners and all the developers—usually you would talk to their mid-level management," he recalled in a presentation at RestaurantSpaces '22. "All those folks started calling me, and we were touring. And when they weren't able to make a deal, I was able to put some really incredible bargains together."
Despite the uncertainty of those early months, it quickly became clear that Dutch Bros would maintain a steady business. With drive-through lanes, employees coming out to take your order, and a quick switch to cashless payments, the restaurant easily adapted to social distancing norms. Sure, there were no more predictable morning or afternoon rushes, but people were still drinking coffee—and plenty of it. "Within maybe a month, we realized our sales were going to be fine," Harris said. "We couldn't predict when the business was going to come, but at the end of the day our sales totals were about the same."
A Five-Minute Escape from the World
Its ability to adapt to the pandemic allowed Dutch Bros to keep expanding at a rapid clip when many others weren't, at about 100 stores a year. Those stores, each 890 square feet, do an average of $1.8 million in sales annually, with its Texas locations—the ones opened since the pandemic began—seeing more than $2 million. Harris attributes these successes to one simple fact: Dutch Bros gives its customers a good time. "When you go to Dutch Bros, it changes your day," he said. "We don't have a typical menu board or a squawk box, so it's not that really old-school disconnected feeling when you're talking to just a voice. We have broistas out there, runners taking your order with an iPad, walk up there, fist bump, pet your dog, give your dog a treat, whatever it is."
From its menu (with 14,000 possible drink combinations) to its employees, Dutch Bros is designed to give customers an escape from the world. "Fighting with your girlfriend, your kids are mad at you, your boss is being a jerk—you hit my drive-through, that's five minutes you don't have to worry about any of that," Harris explained. "You're going to get a great drink, and you're going to leave with a smile on your face. And if the energy isn't coming from the broistas on the line, we've done something wrong."
A Compelling Future
Dutch Bros' employees have good reason to bring that energy to the job. As Harris explained, more than half of the chain's locations are run by what it calls operating partners: employees who have been with the company for at least four years, several of them in management, whom it puts in charge of multiple locations. The idea is to give qualified, experienced employees—often those who started as teenagers, shared the company's values, and worked their way up—a "compelling future," as Harris described it.
"Here's what a compelling future is for us and our stores," he said. "We put our operators in a store, and we like to have our operators run between four and seven shops. We guarantee you a six-figure salary for the first store. You got all those cool benefits, like 401K and health and dental and all that… So we talk about changing lives. We've given our operators opportunities to be part of a successful business."
A career path like that attracts workers eager to prove themselves. But Dutch Bros also invests in the future of employees who have something other than management in their sights. "Maybe they don't want to go run a coffee shop, and run five coffee shops, that's not their compelling future," he said. "They want to be an architect. They want to work in media and they want to work in PR. They want to become a real estate site selection manager. They want to become a construction manager. We have a path for them, for every one of those folks and for many other jobs."
Going Modular, Overcoming Development Delays
Dutch Bros' relatively small size as a company offers the freedom to get creative with its expansion, as with its recent embrace of modular construction. Since launching its first modular unit in Salt Lake City during the summer of 2020, Dutch Bros has opened 27 more. The approach saves an average of 21 days and $75,000 per project, though Harris suspects that once construction costs level out, modular builds will cost roughly the same as stick builds.
The company certainly isn't immune to the myriad pressures on restaurant construction right now, but vigilance and ingenuity have helped it weather the storm. "We're working on alternative specs for every single thing in our store—every piece of equipment we have an A and a B spec, every building material we have an A, B or C spec," Harris said. "We haven't quite hit a wall when it comes to equipment yet, but we've scraped that wall a few times… We've prepaid for a ton of equipment. We're looking at lots and lots of alternative vendors to be able to get us there."
One especially useful tool is LinkedIn, where Harris' posts about newly opened locations earn tens of thousands of views and hundreds of direct inquiries, including from potential vendors and landowners. "It's been an incredible tool," said Harris.
A Community-First Approach

As for roadblocks in permitting processes, Dutch Bros takes something of a community-first approach. "The first thing we do is we put together a little pitch book and we go meet with the city manager, the mayor, economic development director, or just frankly those at the front desk if it's a small town," Harris explained. Stressing the efforts Dutch Bros takes to give back to its communities, his team forges personal relationships with officials and shows up at public meetings to make its case to residents. "We know what we can bring to the community; we're good people," he said. "We've just not had a problem where people have complained about our construction projects or the way we're running things. We're very proactive when we open stores, we bring things to the neighborhoods, get to know the neighbors."
Crucially, Dutch Bros' commitment to giving back to its communities isn't something planned out in a boardroom. All it really takes is looking out the window. As Harris left one of his stores in Albuquerque recently, he passed a local little league baseball field a few blocks down the road. He noticed it was fairly run-down and in dire need of a paint job. So he picked up the phone. "I called our marketing folks, and within five days of me driving by the field, we're putting together a plan to spend $10,000 to refurbish the baseball field for the community," he concluded. "That's the way we like to approach things."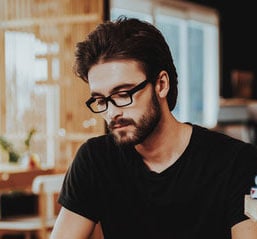 Posted by
Steve Manning is a journalist based in Idaho. When he's not writing, he can usually be found at the theater or taking his dog on a hike. If he could only go to one restaurant for the rest of his life, it would be Al's Place in San Francisco.
Chain Restaurants Reimagined.
The Retreat to Reimagine Restaurant Development, Design + Technology.
Oct 1-3, 2023 | Miami Beach, FL
Learn More