Recently, Michael Beacham was out for dinner in Malibu when he noticed something interesting. The restaurant had added outdoor dining during the pandemic, then kept that extra seating when it resumed indoor service. As both sections filled to capacity, Beacham and his friend—a longtime restaurant operator—kept waiting for the kitchen to "implode" under the pressure of so many new customers. But it never happened.
"They went from 60 to 180 seats, and somehow that kitchen was able to keep up without missing a beat," he recalled. "It's because, we believe, there's always been a built-in excess capacity to a lot of the production we have."
Beacham may be the president of ghost kitchen operator REEF Technology's Kitchens division, but he still sees a vibrant future for in-person dining. In fact, he doesn't think REEF is in competition with in-person dining at all: as his night out in Malibu showed, there are still more than enough customers to go around.
"We don't believe we're replacing dining room business, because everybody's trending their 2019 numbers right now," he said at RestaurantSpaces Fall. "We believe we're stealing a different share of wallet that's coming from people cooking at home."
Thanks to rising supermarket prices, people are finding that it's often much cheaper and easier to order food than to buy and prepare it themselves. (Even Beacham's 82-year-old mother demanded her grandson teach her how to use DoorDash.)
REEF's mission is to capture those customers by building a marketplace of convenience for them: the infrastructure they need to have dinner on their table in under a half-hour. Over the course of his talk, he explained how REEF is building this marketplace and where it's headed.
"The Ecosystem that Connects the World to Your Block"
REEF's success illustrates the immense potential for growth in an already crowded industry. Founded in 2013, it's now the fastest-growing restaurant company in the world, adding 500 locations operating roughly five brands each in 2021 alone. "We expect to double or triple that next year," Beacham said.
Still, the largest ghost kitchen operator in the world doesn't actually consider itself a restaurant company. Nor is it a parking lot company, even though it's the largest parking lot operator in the world (an achievement not unrelated to its success as a ghost kitchen operator). No, REEF's mission is much bigger: "to create the ecosystem that connects the world to your block."
Like Amazon, Netflix, and Apple, REEF is fundamentally an infrastructure company designed to make your life easier. Unlike those tech giants, it's also what Beacham calls a proximity company. "We believe that the closer you get to where people are, the more you narrow that gap between supply and demand," he said. "You can deliver goods and services better, faster, cheaper." Hence its quiet acquisition of all the parking lots in the US.
Agility Is Everything
By building its mobile kitchen vessels in parking lots, REEF is able to stay agile: if data shows that the parking lot across the street is a more profitable location, it can just move the vessel across the street.
When you factor in the comparatively low construction costs, suddenly you've eliminated a great deal of the risk involved in launching a restaurant. People scoffed when REEF announced a deal to build 700 Wendy's units, Beacham said, but it launched 70 last year and is already seeing impressive results thanks to its speedy delivery times and reduced startup costs.
"We can do anywhere from $2,800 to $4,000 a day in sales for a typical Wendy's," he explained. "That may not sound like a lot of money, except it costs a brick-and-mortar Wendy's—without the real estate—between $1.5 and $1.7 million to build it. It costs us under $200,000 to build it. So our return on investment on a Wendy's is in months, not years."
If it turns out a location is no good, they can move in a matter of hours; if they decide the market is better served by a different brand, they can change the vessel's concept overnight.
Better Living Through Fortressing
The Wendy's deal—which Beacham said is the largest restaurant development deal in history—raises another, more counterintuitive advantage of REEF's model. As Beacham explained, it might seem like opening multiple vessels for the same brand in one region would result in cannibalization, but it actually has a fortressing effect.
"What happens is all the radiuses for delivery shrink down and people order more because they're getting a better product, they're getting it quicker," he said. "The more capture of market share that you get far outweighs whatever you lost from reducing your delivery area."
This allows brands to expand into dense markets where it wouldn't be feasible to build brick-and-mortar units, but where brand recognition is high enough for a ghost vessel to do quite well. Olive Garden, Beacham noted, enjoys roughly 95% brand recognition in Manhattan but only has one location—in Times Square,"where no good New Yorker would ever go."
Meanwhile, TGI Friday's has 97% brand recognition and no units. "Through our model, we can bring these brands and let brands capitalize on what they've done to build a huge brand recognition, but they have to find an asset lightweight [enough] to get in there," he said.
Getting Closer to Where People Are
REEF has a busy few years ahead of it, with plans to add 2,500 units in the next 24 months alone. (Its subsidiary OrderLord will help aggregate orders across different restaurants and delivery platforms into one seamless workflow.) It's also handling Covid testing for the NFL and managing DHL's deliveries in Miami, both illustrations of the unicorn's far-reaching ambitions. "Because we're not just a restaurant company," Beacham concluded. "We're able to get closer to where people are.'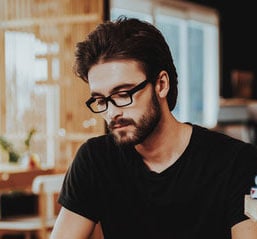 Posted by
Steve Manning is a journalist based in Idaho. When he's not writing, he can usually be found at the theater or taking his dog on a hike. If he could only go to one restaurant for the rest of his life, it would be Al's Place in San Francisco.
Chain Restaurants Reimagined.
The Retreat to Reimagine Restaurant Development, Design + Technology.
Oct 1-3, 2023 | Miami Beach, FL
Learn More