When Tender Greens Co-Founder and Executive Chairman Erik Oberholtzer was first working out the restaurant's concept with his partners, David Dressler and Matt Lyman, they knew they wanted it to be a place that encouraged a bond between guests and the food on their plates.
For the original Culver City location that opened in 2006, Oberholtzer said they imagined a space reminiscent of a Venice Beach bungalow, but modernized and opened up so that there was no barrier between the chef and cooks and the guests. The restaurant would then lead out to a patio with an edible landscape, where they would grow some of the very same items they served.
The Farm as Partners
To make this a reality, they visited Scarborough Farms in Oxnard, a farming community in Southern California, and pitched an invitation for them to scale with this new fast casual restaurant concept.
"We believed without close, intimate farm relations, we would never be able to achieve the vision of our restaurant," Oberholtzer said during his talk at RestaurantSpaces.
Scarborough accepted—no one had ever asked them to partner on a restaurant concept before. They didn't have a lot of money but they had a lot of lettuce; Oberholtzer and his team didn't have much money either, but they had a lot of ambitions and dreams.
As the brand grew—they currently have 30 locations operating across the United States—this model of partnering with farmers and bringing that partnership to the identity of the restaurant space solidified into company strategy.
"It's part of Tender Greens' brand experience," he said. "Through the years our navigation of our supply chain began to show up in our spaces."
As Southern California experienced an ever-worsening drought, and as the company began contemplating expansion into cold climates like New York and Chicago, they began to look at controlled environment agriculture — the hydroponics industry.
The Farm as Design
As Oberholtzer explained it, they incubated small startup companies based out of shipping containers that were using technology borrowed from the cannabis industry, which was only just starting to come out of the shadows. A small Los Angeles startup called Local Roots developed towers for indoor farming, and Tender Greens introduced those towers into their Southern California restaurants. Thanks to the partnership, Tender Greens' Sunset and Vine location is an urban oasis in the middle of Hollywood, showcasing 20 towers on the patio, each growing 48 plants. Used in daily specials, the ultra-local produce is also an invitation for guests to engage with the food on their plate in a way they've never experienced before.
"In a world that's more and more connected, and disconnected at the same time, the closer you can bring folks to the food without getting lost in the cluster of food's language, the more opportunity there is to go deep and to start a conversation with people about the importance of where their food comes from and why it matters," said Oberholtzer.
When Tender Greens expanded into New York City, with its notoriously inhospitable weather, they were concerned about how they were going to "replicate the magic of Southern California and Scarborough Farms."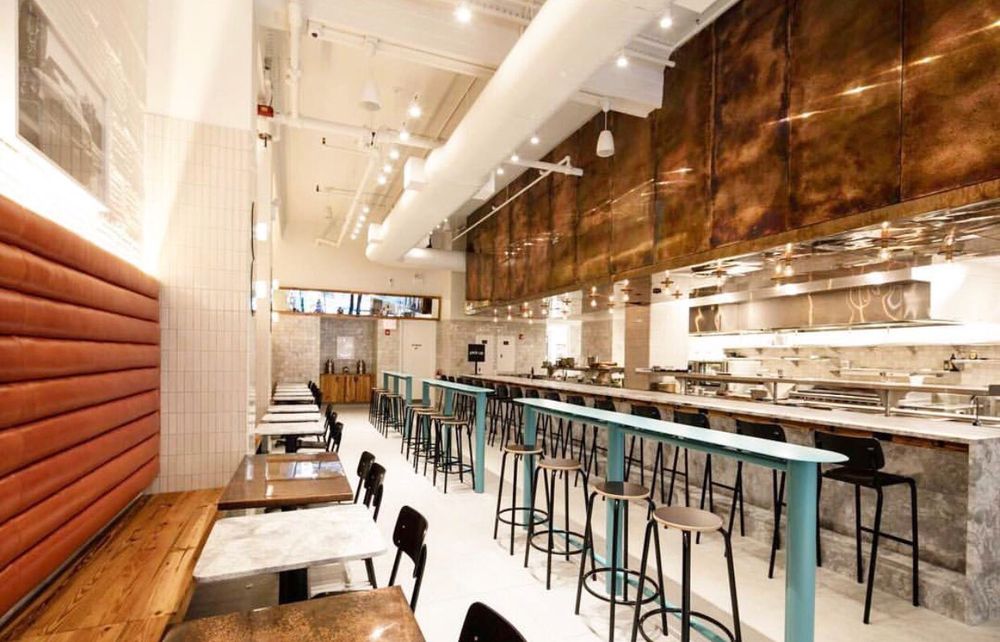 Tender Greens New York
They connected with GothamGreens, a worldwide pioneer in greenhouse-grown urban agriculture, and brought them together with Scarborough to collaborate on seed choices and plant expressions. Tender Greens was determined not to lose qualitative difference between their greenhouse-grown and field-grown lettuces, while still staying committed to growing food as close as possible to their customers.
But restaurant leadership still wanted a way to entice their New York customers into the conversation around agriculture — something that wasn't as easy to do without the outdoor patios of their West Coast locations.
The Farm as Education
This brought them to Brooklyn's Farmshelf, which makes double-door units about the size of a reach-in cooler that allow customers to see each contained crop go from seed to harvest. These indoor units are like portable greenhouses with their own cameras, sensors, and controlled environments—meaning the plants inside can grow in the middle of a restaurant floor on a cold February afternoon in New York City. The units are also something of a showpiece—tall, brightly-lit, and exploding with color and life.
Tender Greens uses Farmshelf units both to grow the greens they serve in their restaurant as well as a means of engaging customers. The lights of the growing chambers sometimes catch the attention of distracted New Yorkers walking by the restaurant and they pause, walk inside, even taking the occasional photo.
Inside the growing chambers, labels list information on the different lettuces, which include those grown from seed vaults in partnership with Crop Trust — an organization focused on preserving biodiversity and the seed stock of the planet.
"It's really hard to start that conversation without a squirrel — a visual cue that stops people in their tracks and invites them into the conversation…"
Through its restaurant design, Tender Greens highlights urban agriculture as a tool and a solution to the growing challenges of feeding nine billion people in urban environments. But, Oberholtzer said, "It's really hard to start that conversation without a squirrel — a visual cue that stops people in their tracks and invites them into the conversation… Once we have the attention of the curious consumer, then we can go deeper into a Portlandia-like dive on what role all of our behavior has on the future and what we care about." Farmshelf and Local Roots provide those visual cues.
Oberholtzer closed his talk by saying that he believes chefs are at the center of the conversation around food as both the controllers of the supply chain and the curators of food culture.
"I think where we can find these moments to cut through the noise of food and invite folks into the magic and complexity of things with absolute honesty, we can begin to reshape the future of food through our designed spaces, menu development, and, most importantly, our supply chain," he said. "If we can change the direction of food towards something that is more resilient, more nutrient-dense, more biodiverse, and ultimately healthier for all of us, then we can change the world for the better."
---
Keep ahead of trends in restaurant development, design + tech at RestaurantSpaces 2020, happening March 1-3. Secure your seat today.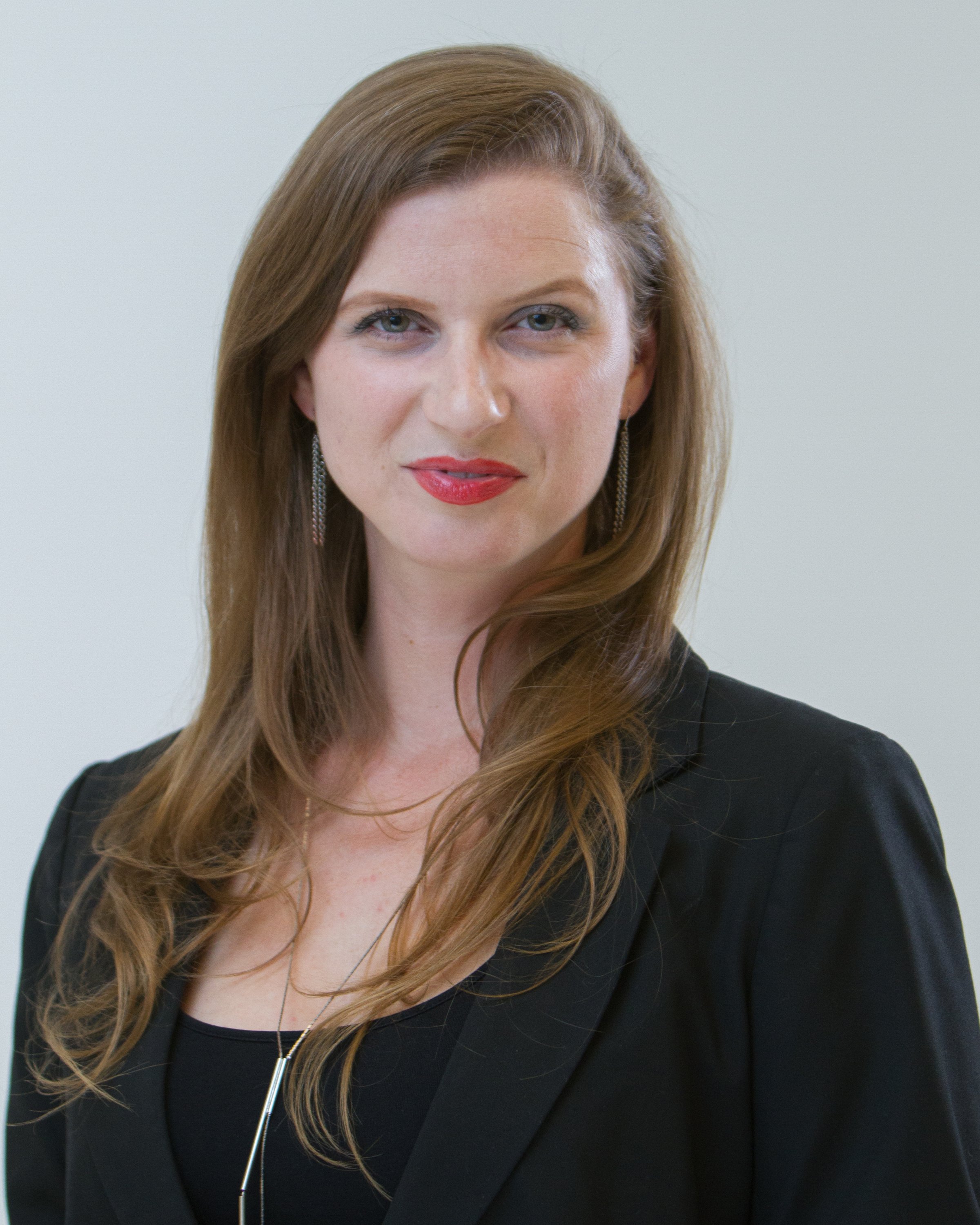 Posted by
Nicole Rupersburg is a content and conference producer for influence group focused on education healthcare and hospitality. She also is a frequent freelance writer covering food, travel, arts, culture, and what-have-you.
Chain Restaurants Reimagined.
The Retreat to Reimagine Restaurant Development, Design + Technology.
April 14-16 | Los Angeles, CA
Learn More