Will the restaurant industry ever go back to normal? Well… No, not exactly, but the old normal was already on the way out, and the new normal is nothing to sneeze at. If you made it this far, you already have the tools you need to navigate the industry's uncertain future. You may even have the tools to thrive.
So argued the panelists in the opening town hall at RestaurantSpaces '21 — "Where Do We Go From Here?": Walter Fisher, VP, Construction at Cooper's Hawk; Melissa Ng, SVP, Design & Construction at CAVA; and Peter Rivera-Pierola, Popeyes' Head of Design & Construction. Over the course of their hour-long conversation, they discussed how their brands adapted to the pandemic and how those adaptations will shape the future of restaurants.
There's No Going Back
While the industry was already trending towards off-premise dining before 2020, Covid-19 accelerated a shift that few expect to reverse. "This pandemic has affected how we run our businesses and that's never going to change," said Fisher. "When we think we can go back to our old ways, our customers will remind us that that's not what they're going to tolerate any longer."
By forcing restaurants to embrace changing customer behaviors, the pandemic inspired designers to embrace models they otherwise wouldn't have considered: smaller dining rooms, ghost kitchens, pickup shelves for takeout and delivery customers, the list goes on. What they ultimately learned was that change — surprise, surprise — is good.
"If you're a restaurant that's primarily doing 75- 80% drive-through, why are you spending money on double the amount of seats?" Rivera-Pierola asked. He described Popeyes' new digital walk-up concept, a six-foot-deep storefront with self-order kiosks, pickup shelves, and no seating at all; the whole location comes in under 1,000 square feet. "What's craziest about it is the pilot we've built in Davie, Florida has a CapEx of less than half of a traditional freestanding [location] and is making almost the same amount of money," he said. "This was a hunch. We built it and now it's proving itself. We plan on building many more."
Ng echoed his sentiments, noting that CAVA already has one takeout-only location and is developing another in Boston. "Not too long ago, how many seats we could fit in a dining room was often taken into consideration when evaluating whether a site was viable or not," she said. Those days are over: the pandemic opened CAVA's eyes to the wealth of opportunity in spaces that may not fit an entire dining room. "We're realizing it's not necessary anymore," she observed.
Accelerate, Iterate, Adopt
Necessity is the mother of invention, even for a restaurant with 2,700 locations in the US. Popeyes' digital walk-up concept speaks to a lesson all three panelists learned during the pandemic: sometimes meeting the moment means abandoning the old ways of doing things. "We developed six prototypes in a span of 18 months," Rivera-Pierola said, a process that historically would have taken up to three years. "Things are changing, and we have to change at the same speed, if not faster."
"What the pandemic taught us was we needed to move faster," Ng agreed. To accelerate existing movements towards digital channels and more seamless customer experiences, CAVA had to approach its typical design process with more of a nimble mindset. Ng expects this sort of nimbleness to become standard practice in a post-Covid world. "I think the traditional methods of design thinking, that strict process of following those logical steps, might soon go out the window," she said. "It's going to be more about this iterative engagement with all levels of our organization, and looking for great ideas and quick ways to execute them."
For Cooper's Hawk, the name of the game was less acceleration than adoption. "It's about things that were created that were new and unique that we never even had on our radar," Fisher said. "We'd never anticipated having to do curbside… We never anticipated delivery. So now you gotta get the supply chain involved. How are we gonna package it? How does it stay fresh? How does it stay warm?"
In the search for solutions, Fisher explained, sometimes you have to let go of the past to invest in the future. At Cooper's Hawk, that meant foregoing its signature millwork ceilings, as well as some millwork on the walls (behind the bottle displays, where you won't even notice it's gone). "The hospitality is there, the food's there, the wine program's there," he said. "Does anyone really come for the millwork ceiling? So why are we really investing all this money into that? And right now this allows us to take some of those leaps we were always hesitant to take before."
"It comes down to collaboration, right?" Fisher concluded. "At the end of the day, you have to get everyone in the room and you have to strip your egos and just understand, 'Hey, how are we going to survive?' And that was the key thing for us."
Control What You Can, Accept What You Can't
Fisher, of course, was not the only panelist concerned with the supply chain, which is likely to wreak havoc on the industry for the next 18 months or longer. "Just get ahead of it as much as you can," Ng advised. "Bulk-buy ahead of the game. If you can start your construction documents and get in for permit months before you normally would have pre-pandemic, do that. Control what you can, because there's gonna be a lot that we can't over the next year or two."
Rivera-Pierola agreed, emphasizing the need for flexibility when dealing with franchisees plagued by their own development delays. "We can't hold them to the fire 'cause there are factors outside of their control," he said. "I think a lot of that is really just having the open, honest dialogue and understanding why sites are delayed, what lead time implications are, and trying to get ahead of it."
Be Willing to Be Wrong
Asked about strategies for engaging franchisees, Rivera-Pierola again stressed the need for constant dialogue and flexibility. "We were creating pilots of these new prototypes and literally having arguments with franchisees saying, 'Why the heck are we spending that much money on a ceiling? Just make it plain ACT and be done with it, no one's looking,'" he recalled. "And after enough back and forth, it's finally like, 'Yeah, I think you're right.'"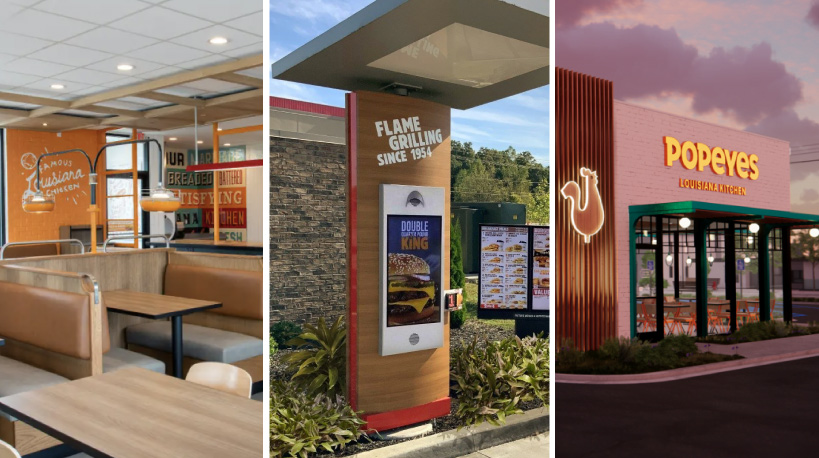 "In the past as designers, we would have fought for the pure design intent, right?" he said. "But now you just have to be flexible. And you have to be honest with yourself and take that feedback, have those dialogues, not be afraid, right? Just say, "You know what, I think you're right. We don't need to be spending that on this element of the business.'"
All three panelists agreed that flexibility is also key to dealing with labor shortages, whether it means revising workflows to accommodate new customer behaviors — different peak times, more digital orders — or finding new ways to make the workplace enjoyable for workers. "If it was clearly designed to improve their experience as a team, as a crew, then that naturally is going to give you some retention," Rivera-Pierola said. "And then of course you have to pay more."
The Future is Cross-Functional
Fisher spoke to the need for flexibility on the employee's part as well, predicting that cross-functionality will only become more and more important. Rivera-Pierola went even further, arguing that the future of restaurant design depends on the flexibility of restaurant designers. "Designers, they need to be hybrid, holistic thinkers," he said. "Gone are the days where you can bury your head in the sand and work on store design independent of operations, of technology, of construction. I think all these conversations need to be had in a cross-functional capacity."
Equally important to cross-functionality is collaboration, Ng added. The most successful people she's worked with, she recalled, are the collaborators: "those that know how to collaborate cross-functionally. They are the people that don't want to be pigeonholed into a specific role, but like to collaborate with operations, with marketing, with technology, and also just understand and have an interest in how the decisions they're making on a day-to-day basis can affect the business."
Wrapping up the conversation, Fisher offered a few words of wisdom to the restaurant designers of tomorrow. "Don't be scared to use your voice. At the end of the day, the person who's just graduated college is the next guest. It's the next person who's going to lead all these things," he said. "Get to the table. You have a voice. I want to hear your voice."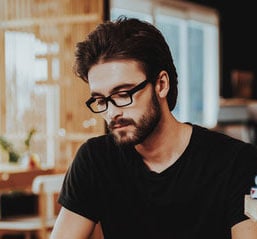 Posted by
Steve Manning is a journalist based in Idaho. When he's not writing, he can usually be found at the theater or taking his dog on a hike. If he could only go to one restaurant for the rest of his life, it would be Al's Place in San Francisco.
Chain Restaurants Reimagined.
The Retreat to Reimagine Restaurant Development, Design + Technology.
Oct 1-3, 2023 | Miami Beach, FL
Learn More