After several years of chaos, restaurant operators finally have the space to take stock of where they are and where they want to go next. As Danny Klein, the Editorial Director of QSR and FSR Magazines described it, the industry is in a "catch-your-breath" moment: one where they can plan for the changes to come rather than react as changes happen (and happen, and happen).
That doesn't mean the industry is out of the woods yet. In a recent discussion at RestaurantSpaces Spring in Austin, Texas, Klein and three industry leaders sat down to discuss the challenges ahead and the innovations needed. The panel included Tiffany Vassos, VP of Design and Construction at Dave's Hot Chicken; Wade Allen, former SVP, Chief Digital Officer, and Head of Off-Premise at Brinker; and David Bloom, Chief Development and Growth Officer at Capriotti's Sandwich Shop and Wing Zone.
Riding the Wave
The discussion began with a dose of optimism: the worst is over, and good times are around the corner. "Next year has the potential, from a growth perspective to, be one of the more robust chain growth years we've probably seen in two decades," Klein said. "Before Covid, the industry was really oversaturated and leveraged from a unit account perspective; now, this is not really the case."
That's the good news. The bad news is the recent tightening of credit markets and rising interest rates, with investors becoming increasingly risk-averse. While some brands will be able to ride the wave, Bloom argued, others might not have the same fortune. "What we're thinking we're gonna see is a bit of a consolidation and a pullback," he suggested. "Some brands will accelerate their growth and be advantaged by what's coming up, and some brands will get left behind or acquired or merged."
Reflecting on his decade of experimentation at Brinker, Allen predicted that the coming years of change in the industry will largely be driven by groundbreaking new technology — namely, artificial intelligence. While AI stands to give restaurants a needed leg up by ensuring interoperability between their systems, brands without the infrastructure to handle it will find themselves left behind.
"If your systems aren't stable, you're gonna find yourself in a really bad place in the next 24 months," he said. "I think there's this element with not only chain restaurants, but independents and smaller players that are saying, 'Okay, hold on. Do we have the right infrastructure in play prepared for what's coming?'"
"You do that, you'll be in a good place," he added. "If you don't — if you just keep throwing stuff at your CIO and CTO and hoping that it works — it's not gonna be pretty."
"An Elemental Shift"
To stay afloat in a rapidly changing world — even during periods of relative calm — operators have to move with speed and agility, rolling out new innovations to meet market demands without becoming wedded to things that don't work. "This industry was always kind of founded on this idea of operating with your gut," Klein said, observing that the pandemic heralded a shift towards making data-informed decisions. "That's been an elemental shift in the mindset of operators throughout the industry."
At the same time, Vassos cautioned, "Data's great — if you use it." At Dave's Hot Chicken, her team learned from feedback on online orders that customers were experiencing accuracy issues. So, they partnered with a tech company on a solution: AI software that uses back-of-house video to detect when employees miss a step as they prepare an order. "If you don't put the pickles on, it will red flag that you didn't put the pickles on," she said.
Bloom expects that back-of-house automation technology will help solve problems like these in the years ahead, though he cautioned operators against leaning so hard into automation that they forget their customers.
"We're learning to automate, we're learning to use AI, we're learning to do all these things efficiently, but we're also learning that the customer likes to talk to people and have a one-on-one relationship," he said. "Some of our technology, really all it does is just free up employees so they can spend more time doing the things that the customer cares about."
Meeting the Customer Where They Are
As operators build out their innovation roadmaps for the next few years, Bloom stressed, it's essential to select the right tech partners. The question is more than whose vision aligns with your brand's: it's about who is positioned for long-term success in their own space.
"If we go down this road and three years later that company is not the forerunner, and they no longer integrate with all the other people that we work with, then we just not only wasted three years; we've got to start all over again," he said.
One challenge remains ever-present: creating a frictionless customer journey. It's not just QSR brands figuring out how to meet the needs of off-premise customers without giving dine-in customers the short shrift (or vice versa). As Klein observed, even full-service brands like Black Bear Diner are evolving their design and operational approaches to serve different segments more efficiently.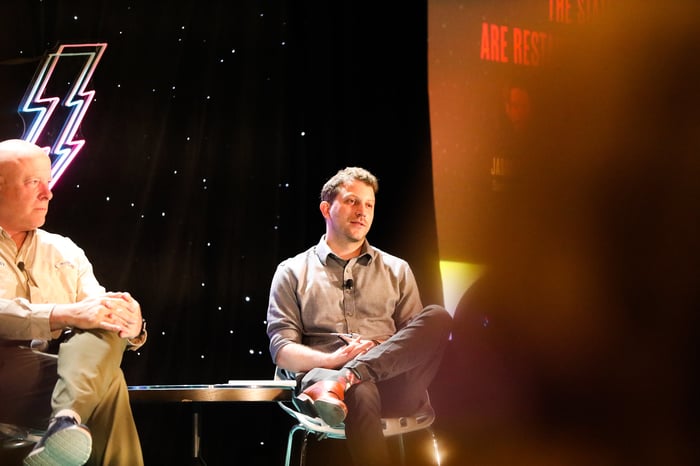 Danny Klein, the Editorial Director of QSR and FSR Magazines
The pressure to meet guests where they are will only increase as they become more and more accustomed to an omnichannel world. "Mobility keeps challenging us as restaurateurs to make sure that our user interfaces are in line with the process coming out of the kitchen," Allen said. "We are all under pressure to figure this out. We need the tech companies — 'cause we're not tech companies — to move in and say, 'Okay, here's how we're gonna help you pace and sequence orders through the kitchen, here's how you're gonna build your interface so that when the guest shows up at 6:22, it's only a minute wait.'"
One example of a brand that moved heaven and earth to meet these pressures is Taco Bell, which last year introduced its "Taco Bell Defy" concept to slash drive-thru service times to two minutes or less.
"They didn't build that for the labor savings," Klein said, noting that Defy requires "substantially" more employees than a regular Taco Bell unit. "They built it because they were getting demand for that Amazon-like experience in their food procurement. So many of their customers just wanted two minutes and under on their speed, which sounds crazy, but Defy can do that."
One lesson in all of this is that at the end of the day, it doesn't matter what operators want: it matters what customers want. "What the consumer wants is what they're gonna get; the question is who's gonna satisfy that demand?" Bloom said. "They want what they want, when they want, how they want… We're going to have to figure out how to do all of that inside of a model that provides a return on investment that's scalable."
Keeping True to the Basics
While a great deal of pandemic-related turmoil has calmed down, development challenges are still a thorn in the industry's side. The tightening of credit markets is especially nettlesome for franchisees, who have to deal with wariness among regional banks. Meanwhile, real estate isn't getting any cheaper, and permitting processes are still bogged down in delays. "Nothing in the development world is easier than it was this time last year," Bloom said.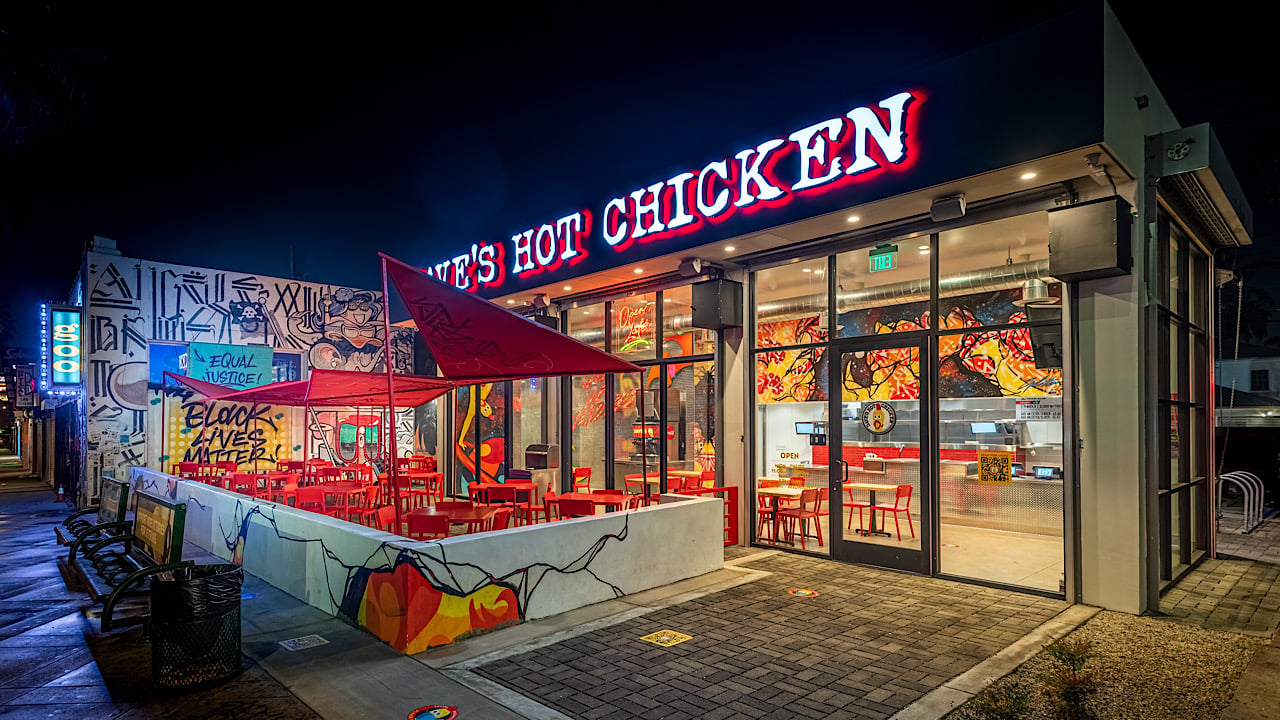 Dave's Hot Chicken - Milwaukee
Supply chain delays and labor shortages continue to stretch project timelines well past a year, requiring careful coordination. "You're always working nine months in advance; now, I would say we're working 13 months in advance," Vassos observed. "If you have a certain number of locations that you're trying to open next year and you need fryers or HVAC units or lighting, you need to work really closely with your partners so that they're prepared for you."
To survive the challenges ahead — and to thrive in spite of them — operators will need to take a longer-term view than they're used to. At the same time, they can't forget the fundamentals. "Knowing who your customer is, and what your brand promises, what your brand voice is all about, those are actually the basics of your business," Bloom said.
Only by holding true to this knowledge can brands innovate in ways that are meaningful to their customers; otherwise they'll lose what resonated in the first place. In Bloom's eyes, it's much like playing jazz guitar. "You have to get good at the basics first," he concluded. "But once you do that, then you can riff."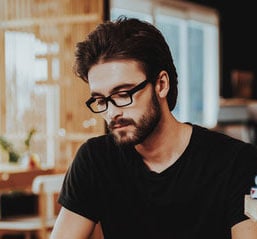 Posted by
Steve Manning is a journalist based in Idaho. When he's not writing, he can usually be found at the theater or taking his dog on a hike. If he could only go to one restaurant for the rest of his life, it would be Al's Place in San Francisco.
Chain Restaurants Reimagined.
The Retreat to Reimagine Restaurant Development, Design + Technology.
Oct 1-3, 2023 | Miami Beach, FL
Learn More