In March of 2020, Mark King made his first appearance at RestaurantSpaces, having just taken up the role of CEO at Taco Bell. In his keynote, he explained he was learning as quickly as possible, having stepped into a new industry following a stellar career in retail. At the time, things were going well.
Little did he — and everyone else in attendance — know that shortly after stepping off the stage the world would stop, along with the peaceful few months he'd spent at the helm of the fast food giant so far.
"Starting at Taco Bell was amazing," King recalls. "The onboarding process was great. Things were going great in fall of 2019. Business is doing well. I did a speech with you guys. Then literally walked off the stage and Covid hit."
Last fall — nearly two years after the surreal experience — King once again joined RestaurantSpaces, detailing how lessons learned over the years unknowingly prepared him for the tumultuous times he, Taco Bell, and the restaurant industry would have ahead.
A Hard Stop & New Reality
While King, and many others, questioned in early March 2020 whether the Covid scare would amount to much, shortly after, King's plans to travel to meet employees and franchises were put on hold. He quickly turned his attention to how the chain could survive this new reality.
"The first thing I learned was that we as human beings can adapt," King said. "In a crisis, we seem to adapt better. I think there is something about human beings, that in crisis they talk together and find ways to survive."
For Taco Bell, that meant pivoting to rely on drive thru services and finally joining the ranks of the digitally-inclined fast food chains.

Taco Bell's Go Mobile concept
"We didn't have an app, we did not have a loyalty program, we didn't use aggregators to deliver," King recalls. "Things that people who did well during Covid had, we didn't."
Despite this, within 100 days, the company had a plan, and after 60 or 90 more days, an app and loyalty program were launched and delivery and pickup were options for customers.
"You can do a lot more, more quickly than you think you can," King said.
Leaning on the Past
With more than three decades of leadership experience, King was able to lean on his past successes as a driving force for the work in front of him at Taco Bell.
"A friend told me back in 2004 that the world was going to start to change more quickly than before," he said. "That we will always be in uncertain times. Covid is not a window that is going to affect us, it is a window that will affect us forever. The effect will be an ever changing environment of employees, customers, business model, and delivery of product."
And that's okay, as King learned while leading TaylorMade. Change and disruption to traditional models can create great opportunities. "For metal woods, there are three colors, light black, medium black, and dark black," King recalled. "We decided to go with the medium shade, as we'd done light black the year before."
But that choice didn't sit well with the product manager for putters, who thought maybe they should be a bit more radical in their decision. In his own division, they had painted the putters white a year before and saw sales jump 5%. Still, his advice wasn't well received.
The next week, the putting manager unveiled a driver painted white. It caught everyone's attention, and they began to discuss the possibility of making an industry-leading change.
"Someone said, 'Oh, people will buy that because it's different,'" King recalled. "We showed customers and they said it was a breakthrough."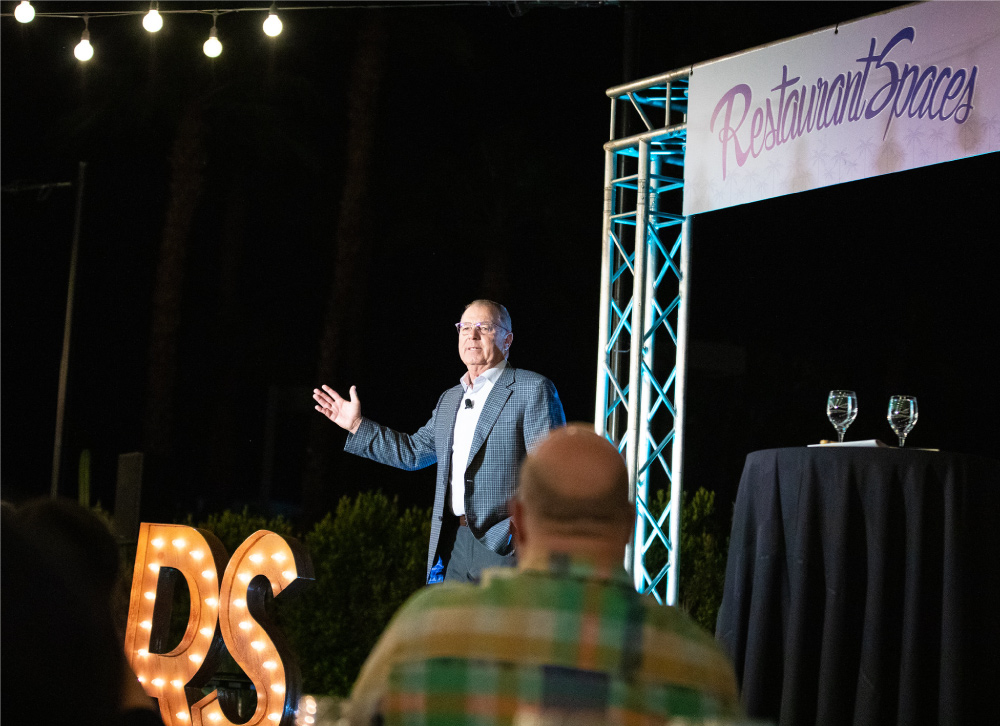 The next year when the white driver launched, TaylorMade saw sales increase from 35% to 52%.
"It revolutionized color in golf," King said. "It brought colors into everything. The point of the story is this: I think disruption can be the smallest thing. It can sound ridiculous that a paint change would be that radical, but it can be. Industries and businesses become so predictable, and we become comfortable with predictability. Our customers want something new and different and exciting."
A New Future
Armed with a willingness to accept the discomfort of disrupting itself, Taco Bell hasn't just weathered the pandemic… in many ways, it's thrived. During the pandemic, the quick-service chain rolled out its digital-first Go Mobile concept. It also made headlines last year with the announcement of Defy — a contactless drive-thru drive-thru experience King believes could potentially be a gamechanger.
Such successes have only come about as a result of continuing to hone the company's best assets: its employees. Another bit of wisdom he gained during his retail years, specifically, his time at adidas.
"Traditionally, the executive team would get together, talk and make decisions," King said. "We decided not to do that. We decided to do an innovation academy and asked employees to help us shape the future."
Through the academy, groups of 30 people were given a 30 day window to take six or seven initiatives and create ideas on how to rebuild culture and redefine the company.
Relying on the creativity and drive of employees has set the stage for the company's future, which will include new concepts, such as Defy.
"Amazing results came from this," King said. "Almost everything we are doing now came out of these different workshops. I think the coolest thing to happen at Taco Bell is the belief that the general employee has the opportunity to affect the future of Taco Bell."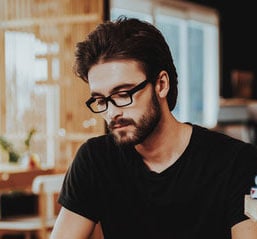 Posted by
Steve Manning is a journalist based in Idaho. When he's not writing, he can usually be found at the theater or taking his dog on a hike. If he could only go to one restaurant for the rest of his life, it would be Al's Place in San Francisco.
Chain Restaurants Reimagined.
The Retreat to Reimagine Restaurant Development, Design + Technology.
Oct 1-3, 2023 | Miami Beach, FL
Learn More