When Paulson & Co. acquired P.F. Chang's in 2019, off-premise accounted for less than 20% of its sales. According to Damola Adamolekun — who joined the casual dining chain's board and became CEO in June 2020 — that number was "almost by accident." Even before Covid-19 changed the industry forever, he recognized that bringing P.F. Chang's into the future would take some radical changes.
Adamolekun dove deep into those changes during a conversation at RestaurantSpaces '21, discussing P.F. Chang's new To Go restaurants, the "channel-agnostic" strategy guiding them, and how restaurants can compete in a shrinking labor market.
The Importance of Flexibility
Why hadn't P.F. Chang's invested in off-premise before his arrival? "Restaurant people are restaurant people," Adamolekun recalled. "They viewed the off-premise business as a distraction." As an outsider coming in, he recognized that the promise of off-premise was worth the investment — in a website, in an app, in separate entrances for third-party delivery workers. "We thought it was a very high return opportunity and a great chance for growth even before Covid," he said. "And then obviously Covid proved us right."
That's not to say there weren't hiccups along the way. P.F. Chang's opened its first To Go locations in New York City and Chicago, anticipating sales from office workers that "more or less went away" once Covid hit, Adamolekun said. Fortunately, residential sales helped pick up the difference, and the next batch of To Go restaurants — largely in suburban areas in Texas, Florida, and Long Island — were more immune to the work-from-home effect.



To Go's early success demonstrates the importance of adaptability, both in getting a new strategy off the ground and in an overall approach to running a restaurant chain. "We're still opening bistros, we still are a casual dining company," Adamolekun explained. "But this gives us more flexibility. If you find a market that's a great market, but can't quite sustain a bistro, you have an option of how to enter." This flexibility is especially attractive to P.F. Chang's partners abroad, allowing them to open multiple units across a portfolio of lower-volume regions. "Our international partners love it," he said.
"We Didn't Wait to Perfect It."
So do customers. One early lesson from the To Go rollout was not to hide the restaurants in low-traffic areas to reduce rent: as it turned out, new markets were so hungry for P.F. Chang's that walk-in business was enough to support a Main Street location. It also turned out that customers were happy to stick around, even if they weren't being served. "We learned that some seating is a good thing for people," Adamolekun said. "So the new ones we're opening have some limited service or no-service seating."
Whether a To Go location does primarily walk-in business (like in New York City's Financial District) or delivery and pickup (as in McKinney, Texas), one thing stays the same. "It needs to be P.F. Chang's-quality food," Adamolekun said. "The kitchens need to run the same, be the same, have the same investment in the people and the chefs — training, et cetera — to make sure the quality stays high." A commitment to quality pays off: the McKinney location, with its drive-thru "Chang Lane" for pickup orders, is already performing 60% higher than expected.
"Each one we open gets a little better, a little closer the ultimate version," Adamolekun said. "But we didn't wait to perfect it to launch. We launched and then improved."
The Ultimate Version
As to what the ultimate version of P.F. Chang's portfolio looks like, Adamolekun again stressed adaptability. "I want to be able to grow and look at each market and just make a decision as to what fits," he said. "It's an ROI equation, right? What makes the most sense here? What kind of revenues can we get? What's our cost structure look like?"




Broadly speaking, P.F. Chang's currently has three models: the massive, 10,000-12,000-square-foot flagship locations in high-density areas like Las Vegas, Atlantic City, Honolulu, and soon in Union Square; the smaller and more flexible bistro locations, numbering a little over 200 domestically and another 100 internationally; and now just under a dozen To Go restaurants, suitable for areas that might not support a bistro.
Between these three models lies the possibility for exponential growth. "It's more market-driven, versus trying to solve for a certain number of each unit," Adamolekun said. "Internationally, we only have a hundred units and we could have thousands internationally when it's all said and done."
Theatre at the Table
Crucially, the three different models aren't in competition. By delivering customers the same high-quality experience, rather, they lift each other up. When Adamolekun took over, one of his first priorities was redesigning that experience at a granular level: lighting, decoration, color scheme, even the playlist. "You can get good food pretty much anywhere these days," he said. "What is really going to drive people out is if they have a great time when they come to eat at your restaurant. So we really focused on the ambience, the experience."
That includes the menu, too. "The food was great before, but it was just delivered plainly," he explained. Now, dumplings that used to come out on a simple white dish are delivered on a hot stone plate, then drizzled with soy sauce at your table. Now, the restaurant's signature California roll is smoked right before your eyes. "We call that theater at the table," Ademolekun said. "It's the same dish, but the excitement and the aura it creates is completely different. Now when it comes out, people look at it and say, That's what I want to order."
Investing in People
Turning toward the restaurant industry's broader issues, Ademolekun offered some advice to peers grappling with a shrinking labor market. First, he stressed the importance of arming your employees with the technology they need to succeed: at P.F. Chang's, that includes an updated reservation system for hosts and a seamless inventory management system for chefs. Second, he argued that winning the competition for labor means more than raising wages.
"It's not the only thing people care about. They want to feel valued by their employer. They want to have a connection with the people they work with and work for. They want opportunities to grow," he said. "If you're only focused on wages, then you're probably making a mistake, right? Because you can be a little higher, but if people are offering a more holistic package, you're gonna lose to the competitors."
He even offered some advice to his old colleagues in the investor community: stop looking at labor as an expense to be managed rather than an investment worth making. "If you can improve your retention and reduce your turnover, you're gonna reduce training costs, you're gonna reduce recruiting costs, you're gonna reduce the lack of productivity that's inherent when you hire a new person to take an old person's job," he said. "Investing in people is something… that I think is good for the industry and good for our businesses overall."
---
Want to get insights like this, in person? Register for one of our RestaurantSpaces gatherings happening in 2022!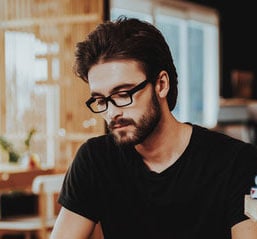 Posted by
Steve Manning is a journalist based in Idaho. When he's not writing, he can usually be found at the theater or taking his dog on a hike. If he could only go to one restaurant for the rest of his life, it would be Al's Place in San Francisco.
Chain Restaurants Reimagined.
The Retreat to Reimagine Restaurant Development, Design + Technology.
Oct 1-3, 2023 | Miami Beach, FL
Learn More