Without a doubt, 2017 has seen some huge setbacks for the climate change movement.
As the issue continues to be tossed about like a political hand grenade, businesses, it seems, now have the opportunity to step in and play a significant role.
Though for Roger McClendon, Chief Global Sustainability Officer at YUM! Brands, investment in sustainability isn't just an opportunity for restaurant chains—it's an obligation.
"No matter what side of the fence you're sitting on with climate change, you're still expected, as a good company, to face those challenges."
There's Value Creation in Sustainability
Speaking at RestaurantSpaces, McClendon curbed a misconception that it's difficult for big business to innovate in the sustainability space. Boasting a portfolio of close to 43,000 restaurants across multiple brands worldwide, YUM! has managed to lead the way in Green Certification.
While YUM!'s achievements are great for company image, McClendon sees it as much more than that. The bottom line is, if you care about your restaurant's bottom line, you care about sustainable restaurant design.
"There's value creation in what we're talking about with sustainability. Not because it's philanthropic. Not because it's a nice thing to do. It actually is a business driver," he said.
"Companies that do a great job in sustainability and have the right policies and procedures in place get a 5.4% bump versus their peers as far as stock price goes. That's real value."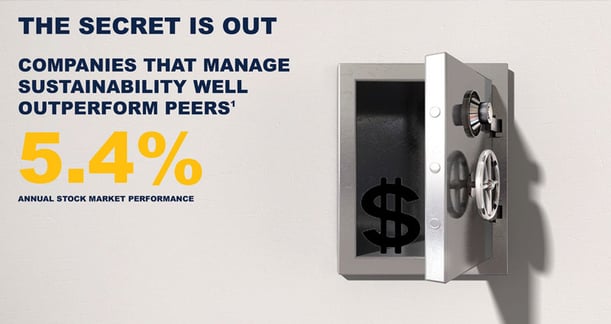 Doing Your Homework
As such, improvements in eco-friendly construction have been a major focus for YUM!, as it continues to funnel funds into extensive research and development. An evaluative cross-section of its KFC, Pizza Hut and Taco Bell locations in recent years provided the catalyst for widespread company change.
"We sub-metered restaurants from Jakarta to Malaysia to Australia to the UK to the US, measuring stores that were baseline models, versus new stores with the new technology. We can guarantee the difference was significant and we were able to prove it by looking at real data," McClendon said.
The promising results led to full-scale changes to policy and eventually, a move toward cleaner, greener buildings.
"We were able to take that data around the world and validate it so that it became a strong enough business case for the development team to adopt. At the end of the day, it's really the unit economics that will be the biggest drivers as to why you want to change," McClendon said.
Sparking the Revolution
Though for a company as huge as YUM!, starting an ideological avalanche among its brands is no easy feat.
In order to accelerate adoption of sustainable restaurant design among its brand family, YUM! developed what it refers to as "Blueline." Devised as a roadmap to LEED certification, so far over 5,000 restaurants have adopted solutions from the framework. Additionally, around 40 LEED-certified buildings have been built, making YUM! a global leader in sustainable practice among restaurateurs.
"Probably the biggest accomplishment for our team was having the brands finally realize and adopt this value into their business strategy. Eventually, it will become part of their DNA. That's really where you want to get to," McClendon said. "The reality is, there is a movement within millennials, Gen Z, the digital generation.
"62% of customers will not buy from a brand that fails to meet their environmental and social obligations."
McClendon believes this shift in public opinion is motivating franchisees to take on sustainable initiatives willingly and enthusiastically.
He referred to Malaysia's first eco-friendly KFC as an example of what owner-operators are aspiring to. Utilizing solar power extensively alongside LED and natural lighting, the store became one of the world's few buildings to receive three separate Green Certifications, including the coveted LEED nod of approval.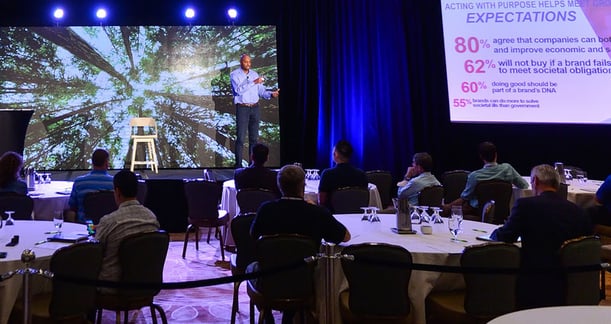 "We're seeing more franchisees like this. They're building all this with their own money out of their own pocket. They're making these decisions, nobody's forcing them. You can really feel their pride in what they're doing and that resonates back to how they're interacting with the consumer," McClendon said.
As more and more locations throughout the world jump on board, McClendon hopes the same will catch on among homegrown owner-operators.
"When there is a true issue with your brand, but your customers can see you taking positive action in their community, they will go in to bat for you. They see that KFC and Taco Bell stand for something—that grows your brand. That's real!" he said.
Nailing the Message
There's still quite a way to go for the company, which naturally attracts more scrutiny due to its sheer size. McClendon said YUM!'s latest focus has been on striving for transparency as it seeks to realize future sustainability aspirations.
"We need to be able to communicate what we're doing and why we're doing it. Because if we don't, someone else will step in and paint us in a different light," he warned.
McClendon referred to assessments from organizations like MSCI and Sustainalytics—independent research providers that alert investors to potential environmental, social and governance risks within their portfolios.
"At one stage, we didn't know we were being looked at on some of these ranking systems. Those scorecards go out to our top investors. If you're in a bottom rank against your competitor, this all becomes less of a philanthropic decision and more of a business decision," McClendon said.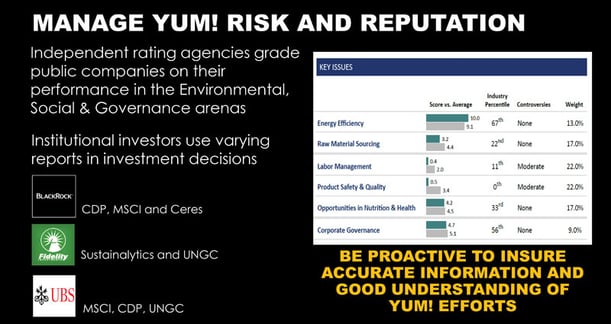 With numerous milestones and achievements under its belt so far, YUM! now seeks to create a robust dialogue with customers and critics alike on future sustainability efforts—something all companies should be looking at.
"That's kind of the final frontier, this branding integration and marketing to figure out how to nail the messaging," McClendon said.
"There are so many ways to implement the messaging. But first and foremost, you want to talk about the food because that's what we're there for. It's about staying authentic to who you are and then weaving in your sustainability commitment throughout your story."
Bringing It All Together
Though it's likely YUM!'s communication strategy will continue to improve as the industry giant sets the stage for further innovation. Its environmental measures make up just one component of a four-pillar approach to a healthier world and happier shareholders.
"The sustainability piece is not just about the environment, but also looks at the quality of our food chain, right through to human rights and our impact in the community. These are some of the things that can dramatically impact your business and your ability to grow," McClendon said.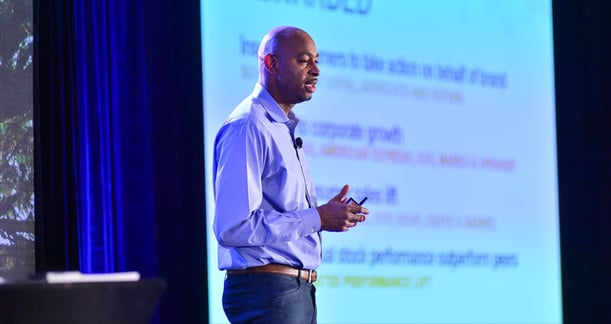 Emphasizing the devastating effect bad press can have in the current political climate, McClendon said restaurants have more than enough motivation to step up when America's leaders won't.
"80 to 90% of customers think corporations should be able to both increase profits while improving their economic and social conditions," he said.
"It's not just about changing lightbulbs, it's much broader than that."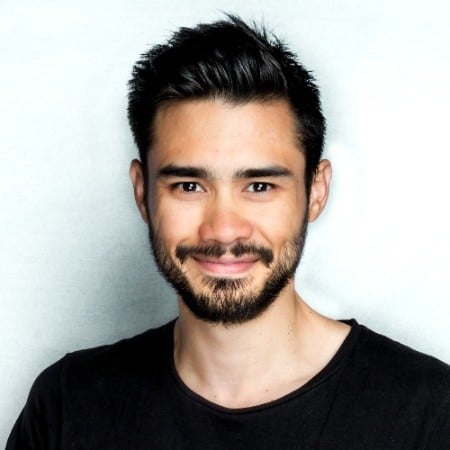 Posted by
Content + event producer with an innate, insatiable curiosity. Fixated on retail, restaurant, and hospitality design.
Chain Restaurants Reimagined.
The Retreat to Reimagine Restaurant Development, Design + Technology.
April 14-16 | Los Angeles, CA
Learn More