How different could the restaurant scene look in just the next handful of years?
If you ask someone like John Miller… quite different.
"The brick and mortar world is going to become more like the digital world, which is digitized and automated. We're going to use machine vision, machine learning and new technologies to be able to interact with customers in the same way that Amazon interacts with customers online."
This prediction from the Founder and CEO of restaurant tech incubator, Cali Group, was just one of many captivating insights to come out of RestaurantSpaces 2020.
While pressures including rising labor costs, staff turnover, and delivery may be bearing down on the industry right now, Miller said the challenges are "forcing operators to think about innovation. That makes now the most interesting time for restaurants ever."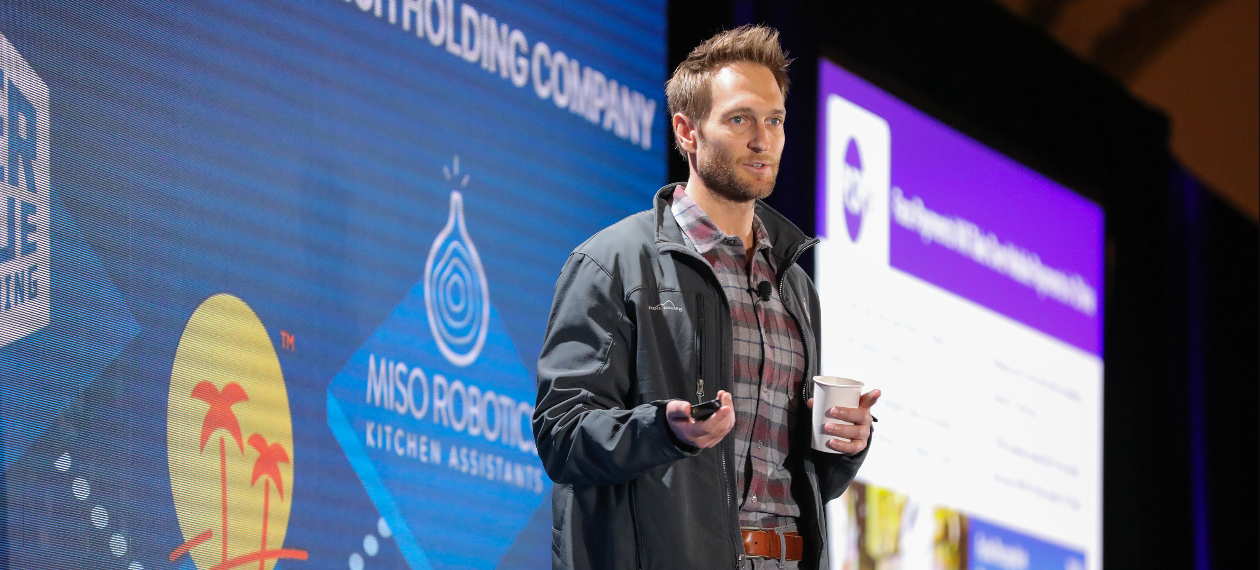 Cali Group CEO John Miller
Imagining a New Era
The multiple ways in which the industry is evolving were under the microscope at the three-day retreat in Los Angeles. If there was a common thread the restaurant chain executives in attendance could all agree on, it was this: in order for chains to be a part of the transformation at hand, they're going to need a radical shift in mindset.
"It's really important that restaurant brands start thinking outside of the box because the bigger risk is not doing that," Mark King said. The newly appointed Taco Bell CEO and former CEO of Adidas and TaylorMade set the tone of RestaurantSpaces with a keynote on the opening night. It's vital, he explained, that chains "have a big aspiration. The gap between aspiration and resources is filled with creativity… the bigger the gap, the more the creativity."
Failing to think bigger and uncover novel approaches, King said, could have disastrous results for restaurant chains slow to act.
"The price they'll pay is that they're going to really struggle and maybe they don't survive. If you look at big companies like Sears that were once real behemoths… Well, they're not even here anymore. And that's the risk for any brand."
Avoiding this kind of outcome, futurist, Brain Solis, said, will require restaurant companies to find solutions where they may never have looked before. But they'll have to move quickly.
"Restaurants, when it comes to the future, are stuck in the past," he said. "They're not moving as fast as they should, nor are they thinking as creatively as they can. They have to look not just within their industry but outside of it because that's where all the disruption is happening."
Encouraging Cross-Pollination, Understanding the Customer
Also a focus at RestaurantSpaces was the urgent need for chains themselves to adapt. Restructuring the organization will be essential in order to encourage new ideas from every corner of the company.
As an example, Nando's USA Chief Information Technology Officer, Kathleen Chugh, explained while new technology is driving a lot of disruption, "it shouldn't just be IT leading this. It really needs to be operations at the table, marketing at the table, supply chain, everybody, in order to prioritize what's right for the organization. It needs to be cross-functional and the discussion is key," Chugh said.
This was an area also explored at length during a keynote panel featuring execs from Chipotle, Nathan's Famous, CKE, and Blaze Pizza, moderated by Ron Ruggless, of Nation's Restaurant News. Chipotle Chief Development Officer, Tabassum Zalotrawala, credited a lot of the company's recent turnaround with the significant shift in the way its leadership operates. Facilitating more of an open dialogue between departments, she said, allows for greater diversity in strategy and dismantles a top-down mentality — fast becoming an outdated approach.
"When leadership values opinion over fact, it's a trap," Zalotrawala said. "It's important to foster a culture of experimentation." Largely thanks to the company metamorphosis, the fast-casual chain now runs "hundreds of experiments" at any given time, she revealed.
Blaze Pizza CEO, Mandy Shaw, agreed. Without prioritizing a push to try new things, it's easy to fall behind, merely succumbing to trends other brands are executing. The real challenge, she said, is manifesting a different future in a way that's brand-aligned.
"You need to be asking, 'who are you?' How do you stay true to who you are and how can you make it holistic across all of the channels?" Shaw said.
This sense of authenticity and relevance is something many legacy brands struggle with, Michael Lastoria said, due to a disconnect with the modern customer.
"Brands have a hard time in general understanding where things are going," the Co-Founder and CEO of "politically-charged" &pizza explained. "If you look at Gen Z, they're spending very differently than other generations, even millennials. And for them, it's very important that their dollars are going toward brands that care about the same things they care about."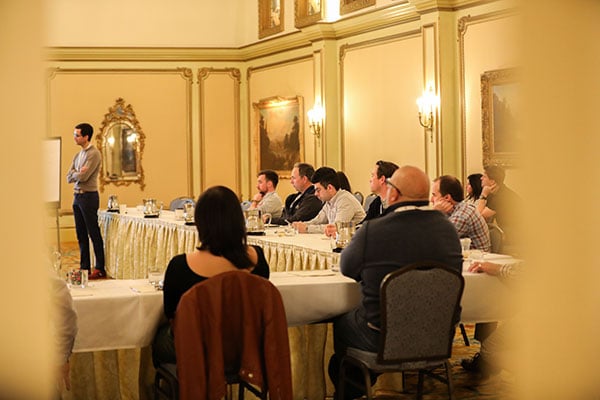 Attendees in a deep dive session
Achieving Connection
Such robust conversations at RestaurantSpaces were made possible thanks to what took place outside of the mainstage talks and interactive deep dive sessions.
A food tour of Downtown Los Angeles and a hike to the Hollywood sign kicked off the event, helping attendees disconnect from hectic schedules and connect with peers, both new and familiar. The social activities culminated in an exclusive performance by Weezer frontman, Rivers Cuomo, nestled between the many curiosities at Clifton's Republic — an iconic LA landmark, first opened as a restaurant in 1935.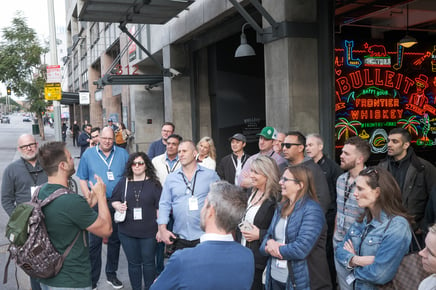 DTLA food tour
"Creating these points of friction where we can mingle and spend time together in different settings really breaks that stiffness you normally have at conferences where you only talk to people you know," Livit CEO, Benjamin Calleja, said. "I think RestaurantSpaces is really good at removing those barriers to allow for real networking."
It's this kind of interaction in a relaxed environment that allowed for more productive face-to-face meetings with some of the industry's best suppliers and service providers. These 20-minute pre-scheduled one-on-ones have become a staple of the event, helping restaurant operators identify the strategic partners that will drive their future initiatives forward.
"It tends to be less formal here," President of CADandSCAN, Diana Dietz, said. "You can have a drink with someone and you can talk about more than just your services and you get to know about their kids, how many dogs they have and it turns into a relationship. A trust is built and there ends up being much more of a bond."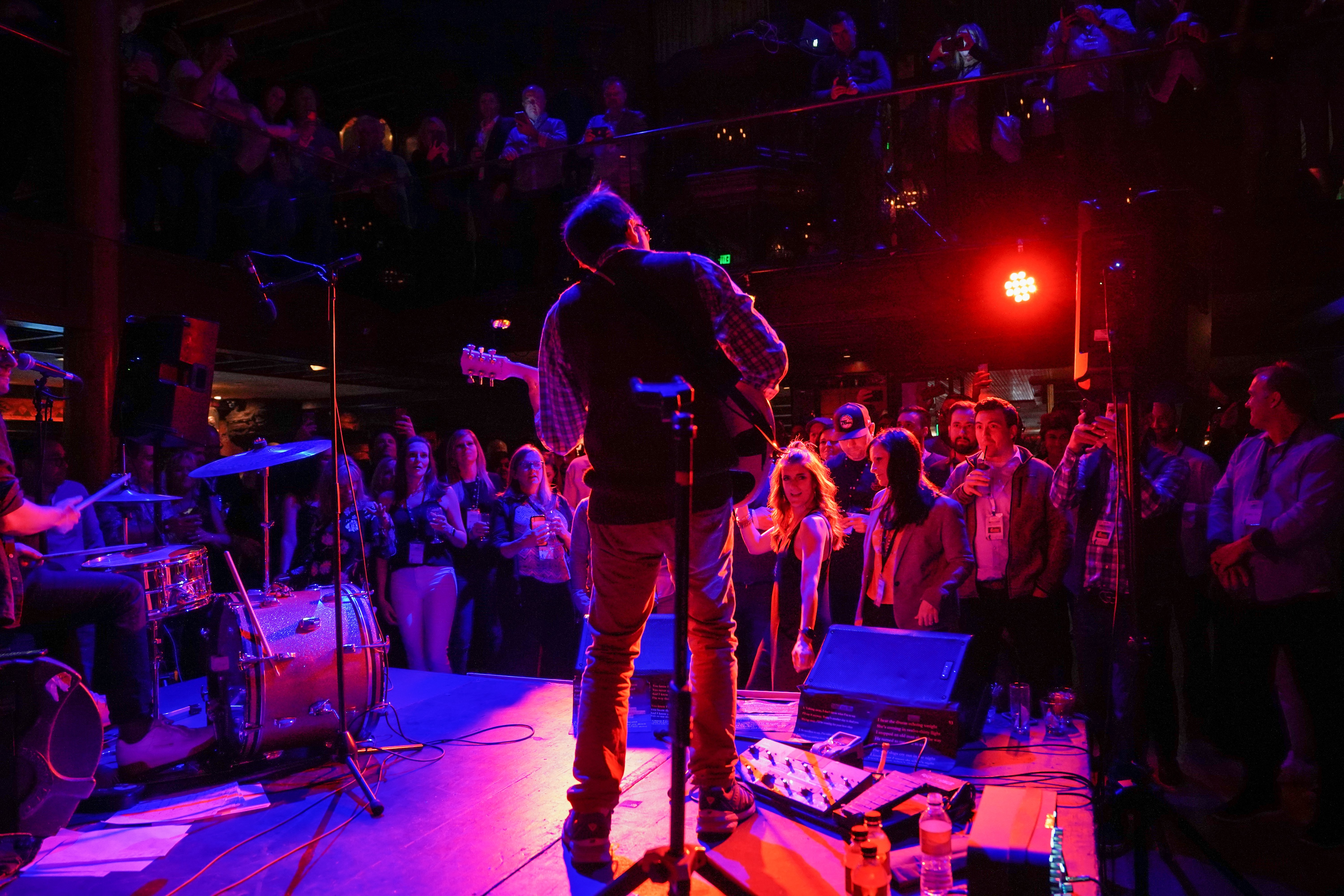 Rivers Cuomo at Clifton's Republic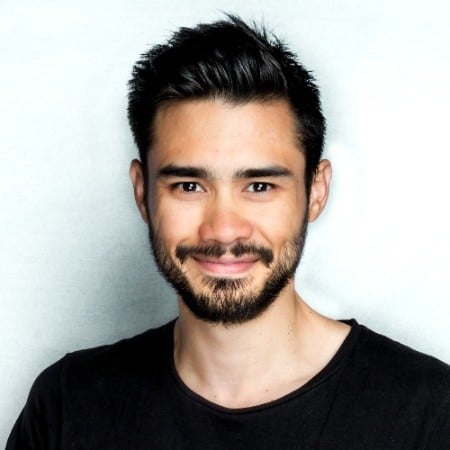 Posted by
Content + event producer with an innate, insatiable curiosity. Fixated on retail, restaurant, and hospitality design.
Chain Restaurants Reimagined.
The Retreat to Reimagine Restaurant Development, Design + Technology.
April 14-16 | Los Angeles, CA
Learn More