Ever since the widespread adoption of third-party food delivery apps, restaurant operators have been faced with a dilemma — sign up with a service and absorb the cost, or miss out on a slice of the pie altogether.
Several years on and with more customers than ever opting for a night in, the ongoing expansion of online delivery continues to feed frustration.
"The fact of the matter is nobody's actually making any money out of it," Bloomin' Brands' EVP and Chief Development Officer, Suk Singh, stated bluntly.
"The only people making money are Uber, taking 30% of the check just for delivering something. And they get a tip at the other end."
His concern was echoed many times during a State of the Industry discussion at RestaurantSpaces 2018, with focus frequently returning to the app-fueled disruption on its way.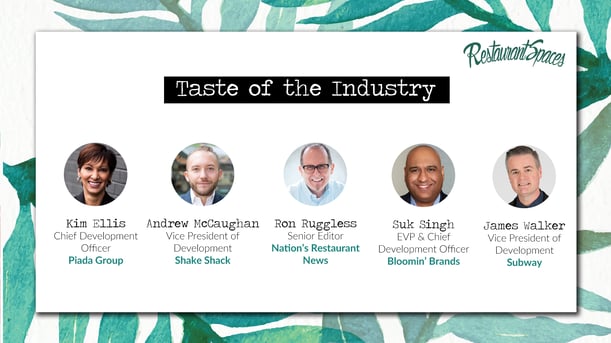 While the online delivery business may have generated $43 billion in 2017, the amount still pales in comparison to the $799 billion made in sit-down sales. However, with the delivery sector expected to grow by 79% in the next five years, it seems restaurant chains are approaching it with the seriousness that all disruptive developments demand.
Rise of the Delivery-only Kitchen
In an attempt to bypass third-party operators, Bloomin' Brands is carving out its own corner in an already crowded space.
Combining the menus of its Outback Steakhouse and Carrabba's Italian Grill, Bloomin' has so far fired up three delivery-only kitchens.
"They've only been open for three months. It's early, but we're seeing sales build every week, so that's good news," Singh said.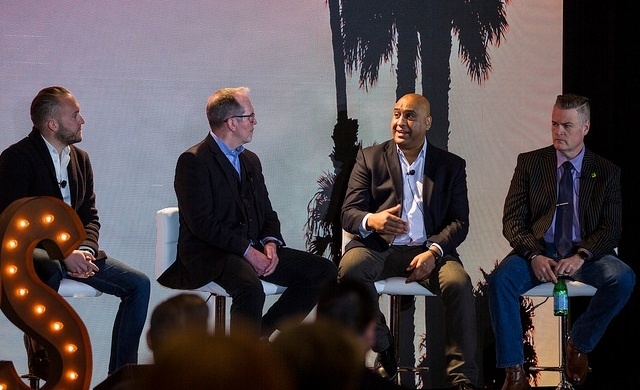 Bloomin' Brands' EVP and Chief Development Officer, Suk Singh, was part of the State of the Industry discussion at RestaurantSpaces 2018.
The practice is fast becoming an attractive solution for many brands, likely a preemptive response to developments abroad. Delivery-only kitchens have already appeared in multiple countries, proving a thriving success for a handful of cashed-up third-party operators.
While similar efforts being made at home are still in their infancy, Andrew McCaughan, Shake Shack's VP of Development warned it's a reality restaurants need to embrace and adapt to.
"Delivery is here and it's not going to go away," he said. "The next big question is how automation and self-driving cars are really going to upend the delivery service industry."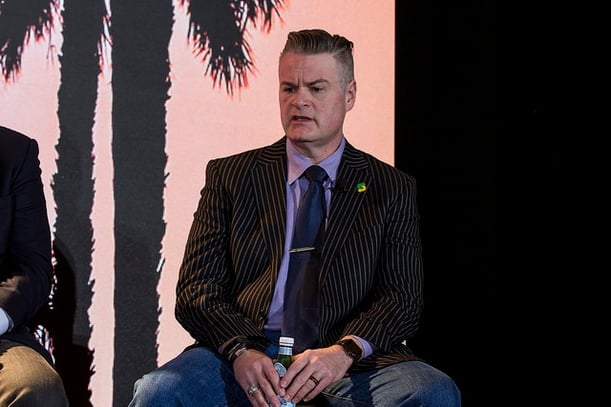 James Walker, Subway's VP of Development.
However, Subway's VP of Development, James Walker, was quick to allay concerns. He believes the next few years will see restaurant brands taking back ownership of delivery.
"When you see third-party delivery growing at the rate it is, it's certainly outpacing the industry and the population growth. We're beginning to see a more conspicuous cannibalization of the segment," Walker said.
Tech-Centric Convenience
With customers more time-starved than ever, restaurant chains are also being forced to rethink their approach at the counter. Kiosks, app innovation and alternative payment methods continue to grow in popularity, creating new challenges and opportunities.
"Again, it's another thing that's not going away and it's about how you tackle it," McCaughan said. "We're continuing to test tablets at some of our restaurants, particularly where we have continued labor headwinds and leverage. The initial feedback is positive and it's a great user experience."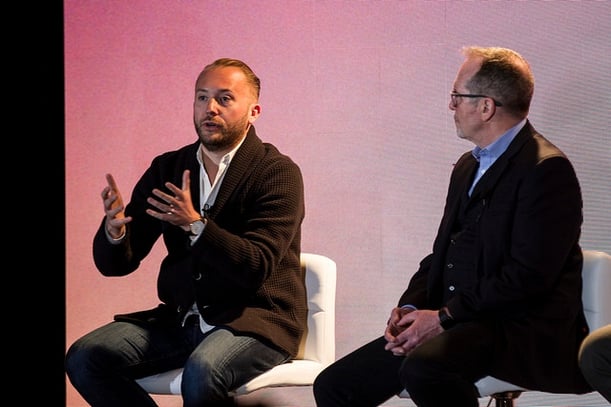 Andrew McCaughan, Shake Shack's VP of Development.
With research suggesting 65 percent of guests opt to use a kiosk when one is available and 69 percent of millennials preferring card payments over cash, it's clear greater experimentation on this front is wise.
While Singh agreed the benefits of updated customer interfaces are worth implementing, he believes an investment in software over hardware is the more sensible approach.
"I think the answer to technology is to rely on apps on people's phones," he said. "However fast technology has gotten us here today, the rate going forward is going to be incredible. In the next three to five years, you're going to see changes that were unimaginable a decade ago."
Back End Automation
Though it's in the kitchen where some of the most exciting technological breakthroughs are likely to evolve the industry. Back-of-house innovation is also an area Walker thinks many restaurants will need to examine with the advent of "aggressively accelerating wages."
"Some of this new automated cooking technology never used to pencil out, but now you can see a return on investment as soon as nine months, or certainly within 12 months," he said.
Though Walker was quick to highlight the focus should be on searching for ways to complement the workforce, rather than replace them.
"I'm a little nervous about the displacement of labor," Walker admitted. "I look at it as taking my existing employee base and making them more efficient."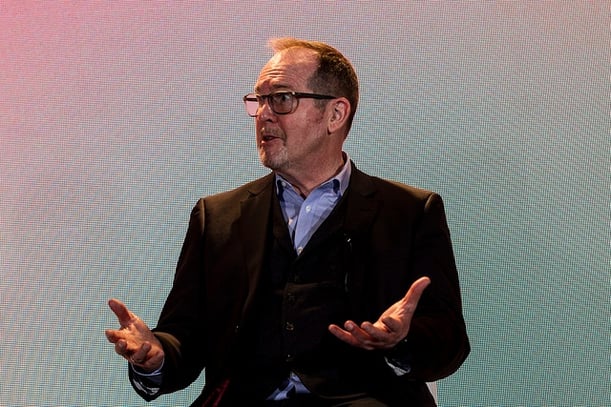 Ron Ruggless, Nation's Restaurant News.
While technological developments in both the front and back of the house will undeniably impact the industry, Nation's Restaurant News veteran, Ron Ruggless, thinks there'll be a relatively conservative uptake.
"I think within the next five years you're going to see more of the all-automated restaurants as an option, but I don't think they're going to make it big time," he predicted. "The hospitality industry still needs that human interaction."
Sell 'em a Smile and a Good Time
For Artizen Advisors' Kim Ellis, keeping human connection front and center remains vital. To illustrate her point, she recalled a moment of alienation many restaurant goers have likely encountered amid all the evolving in-store experimentation.
"I was recently in a McDonalds that had kiosk-only ordering, but I didn't want to interact with that technology," Ellis said. "I wanted to order a Coke from someone, along with a smile. This kind of technology absolutely changes what's happening inside the box."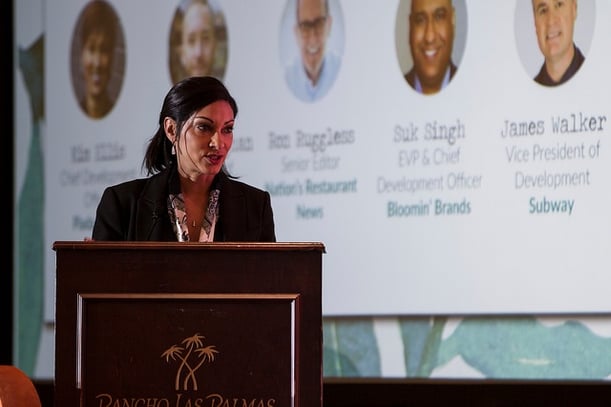 Kim Ellis, Chief Development Artizen at Artizen Advisors.
While such changes may be necessary to meet the varied expectations of a digitally conditioned customer base, success into the future will likely be found at the intersection of technology-driven convenience and authenticity. Though Ruggless admits predicting exactly what the modern guest wants isn't easy.
"Millennials want to go to a kiosk one day and then get Shake Shack delivery the next. Baby Boomers as well. You have to be all over the map because we aren't in boxes anymore," he said.
Much in the same way experiential retail has exploded in recent years, McCaughan believes now, more than ever, restaurant design needs to craft memorable encounters that lure in the longtime loyalty.
"For us, wherever we can, it's about building beautiful restaurants, engaging local artists, hiring them to come in and do some really interesting stuff, while using architecture to tie it all into the community you're in," he said.
Ultimately, it's about using the latest tools at hand to satisfy the guest's constantly changing entertainment demands, or else lose more and more to couch comfort and streaming culture.
"People actually want to have a good time when they go out. Restaurants need to think about that," Singh said.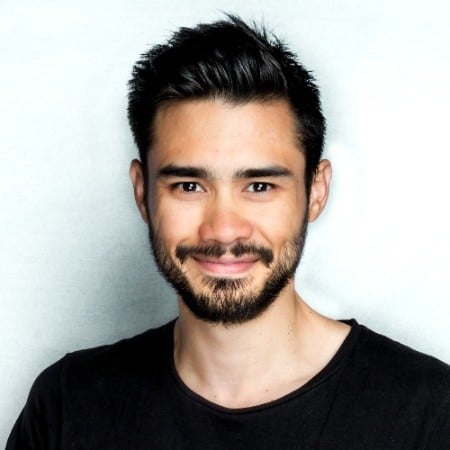 Posted by
Content + event producer with an innate, insatiable curiosity. Fixated on retail, restaurant, and hospitality design.
Chain Restaurants Reimagined.
The Retreat to Reimagine Restaurant Development, Design + Technology.
Oct 1-3, 2023 | Miami Beach, FL
Learn More