While rising costs across the board are making it increasingly difficult for restaurant chains to keep shareholders happy, impending minimum wage increases, along with labor availability, are perhaps the most ominous of the challenges that lie ahead.
Improving an operation's unit economics equation will be a vital step toward ensuring healthy, long-term growth in the face of this added pressure.
With the advent of new technology, innovative restaurant chains are embracing strategies aimed at driving sales capacity, while lowering costs.
Here are three ways to boost restaurant efficiency and combat labor woes.
1. Invest in Truly Understanding Labor Inefficiencies
According to Juan Martinez, Principal at industrial engineering consulting firm, Profitality, one of the main shortcomings of the restaurant business is continuing to approach "labor as a financial metric, often going off empirical labor cost information."
Instead, Martinez suggests devising an "activity-based" system. By measuring the time it takes employees to do each task, operators can calculate the "actual labor time" needed to do them. This process of putting staff processes under the microscope can help chains move away from merely assigning a percentage of the eventual selling price to account for labor, which Martinez reasons is inefficient.
Golden Corral, Greensboro, NC

"Once you have baseline data on all the tasks and the times, you can then drive reengineering changes from an objective, and quantitative way," he said.
Recently, the firm worked with buffet chain, Golden Corral, to improve efficiency. Visiting locations to monitor staff actions and movements eventually led to the creation of a test kitchen close to 1,000 square feet smaller than the chain's usual back-of-house footprint. Following successful trials with this mockup, Golden Corral has since introduced the new design at a location in Greensboro, N.C.
2. Upgrade the Equipment, Create Happier Employees
Adequate data collection also allows chains to highlight simple, yet radical equipment upgrades that not only result in more cost-effective kitchens but a happier workforce too.
Thanks to continual tech improvements, outdated appliances can be replaced with alternative solutions that make employees' jobs faster, easier, and safer, to carry out. Improved HVAC and ventilation systems, meanwhile, are examples of energy saving measures that also reduce heat in the kitchen.
Additionally contributing to the workspace reductions mentioned above, adopting compact and efficient equipment means staff cover less floor space across their workday, and are able to communicate easier with each other. While seemingly insignificant, considerations like this can drastically improve employee satisfaction. Inadvertently, fostering better workforce engagement goes a long way toward improving retention rates in the long run — another major aspect of the labor situation causing headaches for restaurant chains.
"Concepts need to take an "employee centric" approach to design and execution," Martinez said. "If you make it easy for your employees, they will be able to deliver optimum customer hospitality, resulting in more sales and profits that can better support brand growth — the ultimate goal of any brand."
While still in its infancy, greater automation in the kitchen is also easing the burden on employees.
Hi-tech newcomer, Zume, boasts that its robotic pizza-making technology is limiting the amount of exposure staff have to hot ovens, improving safety and creating more enjoyable workplaces. Caliburger's headline-stirring robotic burger arm, "Flippy" has a similar effect.
3. Get Serious About Automation and Emerging Tech
Apart from employee wellbeing, automation obviously carries with it the main advantage of whittling away the industry's reliance on human capital.
Kiosks and online ordering — while rudimentary forms of automation — are fast becoming a valuable option in the unit economics toolkit, as they eliminate the amount of staff tied up dealing with customers. "Having the consumer do their own order via online or kiosk is the equivalent of reducing guest service labor by around 20% to 25%," Martinez says.
However, while smartphones are essentially self-ordering systems that don't require investment in technology and space at the restaurant level, Martinez stressed the importance of making necessary store adjustments. "Make sure you mind the customer journey when they arrive, as well as the production capacity in the back-of-the-house, so that you can fulfill these online orders rapidly, alongside those in-house."
Domino's, Chick-Fil-A, and sweetgreen are prime examples of online ordering innovation, while Shake Shack and McDonald's are just two of several brands investing heavily in kiosks. Chains like Wao Bao have managed to remove its reliance on customer-facing staff, having adopted Eatsa technology. Spyce has achieved the same with its back-of-house operations. Meanwhile, sophisticated AI-enabled voice agents could eliminate the need for drive-thru attendants in the very near future, providing an unprecedented boost to quick service.
Additionally, the rapid growth of off-premise and third-party delivery apps are also driving a reevaluation of labor needs. A direct response to shifting customer behavior, the continual rise of virtual kitchens and services renting out food preparation facilities will become extremely viable options for chains.
While food service is far from the point of replacing humans altogether, Martinez concedes "as labor costs go up, there'll be more room to pay back investments in automation." Early experimentation from major players are an indication the trend will become commonplace in improving a brand's unit economics, in turn helping to combat the effects of rising minimum wages and labor availability.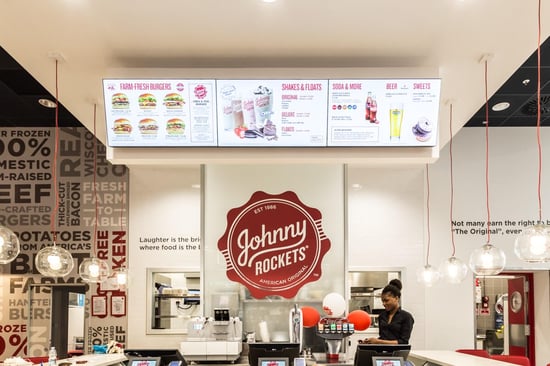 Johnny Rockets
Get Your Hands Dirty, and Think Ahead
The key to executing successful unit economics solutions and addressing issues around labor is for chain executives to hit the floor of their restaurants, firsthand.
As an example, the removal of a significant bottleneck during Johnny Rockets' recent restaurant overhaul came from observing the amount of time it took a staff member to make a milkshake. An accumulation of insights like this resulted in a 58% improvement in the chain's peak hour throughput.
"The great, progressive companies never rest on their laurels. They are always on a continuous improvement path," Martinez said. "Deciding to do nothing in today's competitive environment can really set you back."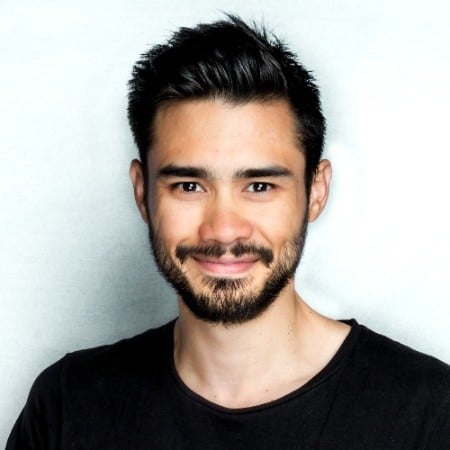 Posted by
Content + event producer with an innate, insatiable curiosity. Fixated on retail, restaurant, and hospitality design.
Chain Restaurants Reimagined.
The Retreat to Reimagine Restaurant Development, Design + Technology.
Oct 1-3, 2023 | Miami Beach, FL
Learn More