If you're a chain restaurant executive, guaranteed, there is one topic that's been impossible for you to ignore in recent months.
Ghost kitchens.
Or virtual kitchens… cloud kitchens, dark kitchens… Whatever you've been calling them.
It's yet to be seen how prevalent these kitchens will become as the industry attempts to accommodate an unprecedented rise in off-premise. But there are some solid signs the trend is only going to grow.
Within the final months of last year, a slew of somewhat unlikely providers began establishing themselves in the space. Third-party delivery player, DoorDash, welcomed clients like Chick-fil-A at its location, while grocery chain, Kroger, made headlines when it announced its own venture.
The amount of venture capital floating around the space might also be an indication of what's to come. Softbank's in the game, backing this parking lot company, which uses its existing real estate to serve to-go meals out of kitted-out kitchens on wheels. As Fred LeFranc points out, it's far from the only venture-stacked player in the game.
"Momentum will continue."
"Uber Founder, Travis Kalanick (CloudKitchens), has got the Saudi sovereign fund to invest and Kitchen United's raised quite a bit of money, including from Google. So that's a big war chest these companies can pour into this," the CEO of consulting firm, Results Thru Strategy, said. "Momentum will continue."
While the last couple of years has offered up plenty of reasons to remain cautious about hyped companies in emerging verticals boasting loads of capital, there is one major factor fueling the rise of ghost kitchens that can't be overlooked: the steamrolling growth of delivery.
Speaking at RestaurantSpaces last year, Kitchen United COO, Meredith Sandland offered up a snapshot of just how much chain restaurants should expect consumer habits to evolve.
"In 2018, non-pizza, non-Chinese food delivery platforms made up five percent of sales. In countries where digital delivery is much more a way of life and it's been happening for longer, that penetration number tends to be between 30 and 70 percent," Sandland said. "That's an enormous amount of growth that's still ahead of us in the digital space."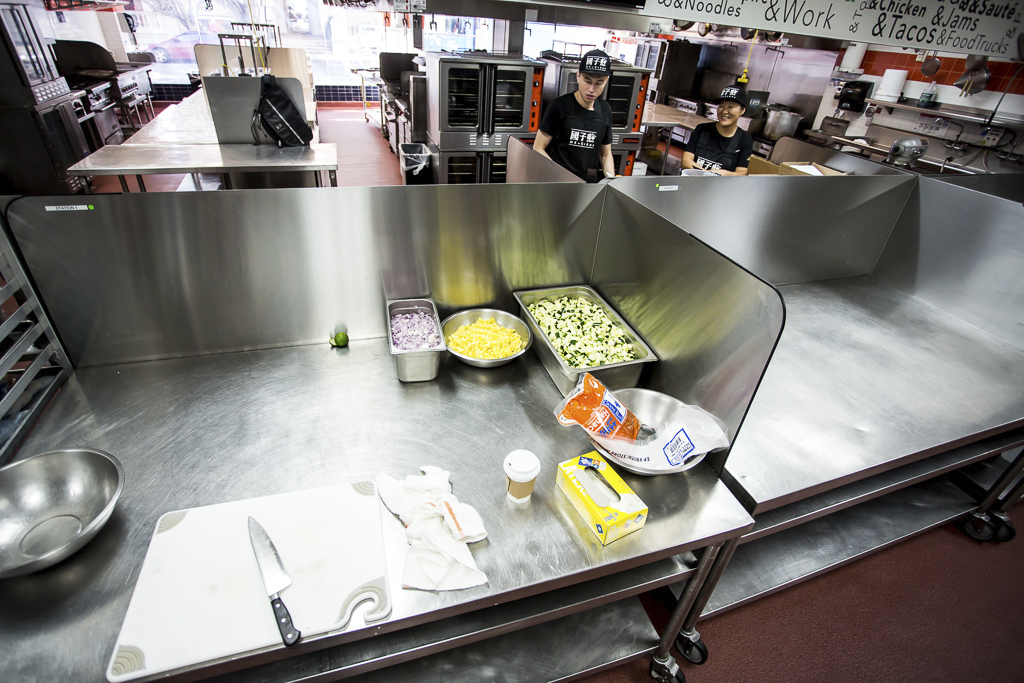 Workers at Kitchen United's Pasadena location
The Brick-and-Mortar Turbulence Ahead
With the bulk of delivery's potential yet to materialize in the U.S., the outlook from ghost kitchen providers is understandably positive.
Most envisage vast networks of third-party kitchen facilities stretching across the nation in support of the brands they partner with. While this could just be their investor pitch cue cards itching in their pockets, if their predictions pan out, what it could lead to is a major shakeup of how the chain restaurant landscape looks today. Most likely, such an outcome would have to mean a massive overall reduction in store numbers.
"What we'll start to see is one or two flagships in a market that allow consumers to still have that brand experience with a restaurant. Then we'll see an immense amount of ghost kitchens on the outer parts of neighborhoods that are the delivery appendages."
This is the crystal balling of Corey Manicone, Co-Founder and CEO of the New York-centric Zuul Kitchens. Close to half-a-year after opening its first location in Manhattan, the young company seems to be gaining ground and has a solid number of chains signed up, the most notable being Sweetgreen. If Manicone's vision eventuates, restaurant companies with massive portfolios and an already disinterested customer base could end up with a huge real estate issue on their hands.
"If you're a chain, you have an obligation to explore different things," LeFranc said. "Like how casual dining restaurants are creating these fast-casual concepts because they know they need to do something. You have to experiment nowadays. Chick-fil-A has its own delivery-only kitchens, for example."
You Can Go Your Own Way
The Southern purveyor of chicken sandwiches isn't the only company taking this route. Bloomin' Brands has experimented for some time with takeout-only locations. Red Robin tried and pulled back on its Express locations, and P.F. Chang's just announced plans to open the first of potentially many P.F. Chang's To Go locations. Shake Shack, Starbucks, and a growing list of other brands are trying it out too.
Emerging player, Souvla, is one of them, last September expanding its existing commissary support kitchen in San Francisco to also handle its rapidly growing delivery business, which already represents 30 percent of sales. Founder and CEO, Charles Bililies confirmed that while the brand has looked into partnering with external providers, he said the current locations of companies like DoorDash and Kitchen United didn't make sense for Souvla's customer base just yet.
The fact more restaurant chains are opting to build their own virtual operations will undoubtedly impact how quickly outsourced outfits can expand. It's not the only factor that could hinder growth. At the end of the day, ghost kitchen providers are still dealing with familiar difficulties traditional restaurant chains have dealt with forever.
"These are not easy to build," Manicone conceded. "Just like building a traditional restaurant, there's a lot that goes into it. That, unfortunately, takes time."
Certainly, ghost kitchen growth hasn't been as explosive as the companies themselves may have been hoping for. This time last year, Kitchen United was reportedly looking at as many as 50 potential locations around the country on top of the two they were opening. Today, the company website lists just three locations that are up and running, with another 13 supposedly opening in "2020 and beyond."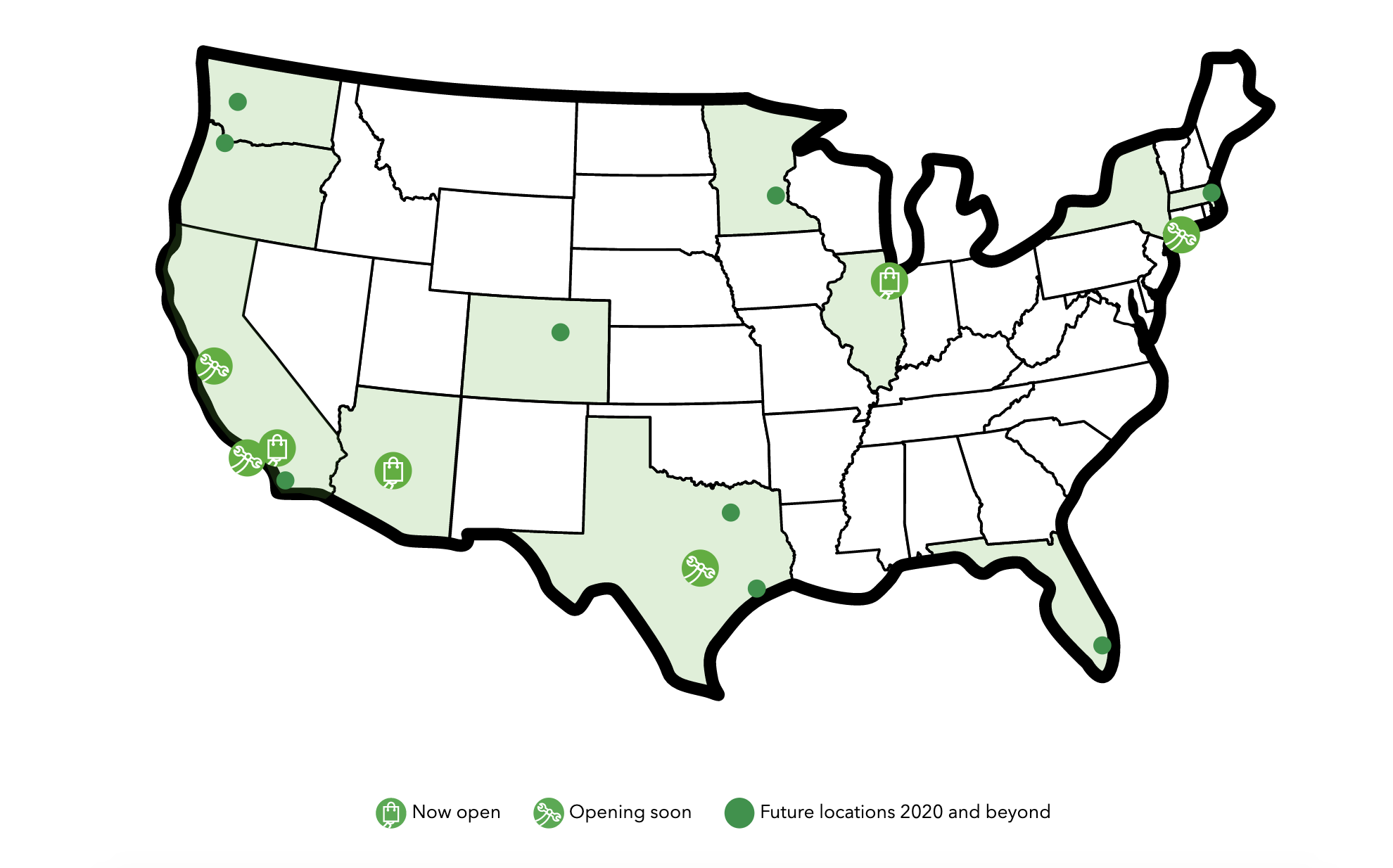 Kitchen United's existing and planned locations
Engineering a Point of Difference
Also interesting to note is how crowded the ghost kitchen space has become in such a short amount of time as new players jostle for the attention of chains.
"Like how Amazon's logistics facilities are automated today, you can imagine these kitchen commissaries of the future."
Manicone assured "the market is big enough for more players than exists today," then bolstering his statement with a reference to the thousands of restaurants that exist in New York alone. He might be right. Basically every provider on the market boasts a point of difference that could appeal to the different needs and aims of the industry. Roughly 20 percent of Zuul's facility, for example, is dedicated to space for the delivery workers themselves, allowing them to knock back a coffee and juice up their phones in between orders.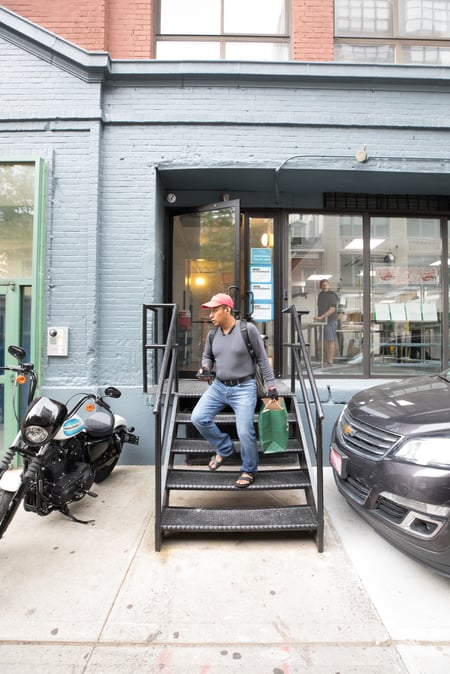 A courier leaves Zuul's facility in Manhattan.
Photo Credit: Hassan Mokaddam
"That reverberates," Manicone said. "Couriers leave a bit happier and you better believe that resonates with them as they trek to the end-user, which is arguably one of the more important parts of the whole ecosystem. Anything we can do to change the game."
Leveraging its position as the largest parking network in the U.S. could allow REEF Technology to scale its concept faster than others. "People don't realize that with as little as three parking spaces we can put in a kitchen," its CMO, Alan Cohen has said.
Meanwhile, far-flung future developments at restaurant tech incubator, Cali Group (which owns Kitchen United), might one day provide restaurant chains with solutions to cutting their labor spend. Speaking on the NRN's Extra Serving podcast in December, CEO John Miller talked about the possibility of coupling Kitchen United's back-of-house operations with the burger-flipping, fry-frying machines of Miso Robotics — also Cali Group-owned.
"One of the big advantages at Kitchen United in the future could be Miso's automation system," Miller mused. "If you go into a KU, you could choose a regular kitchen, or use an automated kitchen which comes with the infrastructure to automate just about any task you want. Kind of like how Amazon's logistics facilities are automated today, you can imagine these kitchen commissaries of the future. We obviously have a big role to play in that with Miso."
Brand Corrosion
But by far the most disruptive element about ghost kitchens is their contribution to a much larger phenomenon around brand identity.
For some time already, virtual spinoff brands have been growing at a considerable clip on third-party delivery apps. These are restaurants that have no physical dining room and are operated out of an existing restaurant, often armed with branding and analytics support from the Ubers and Grubhubs of the world.
Here's a quick, interactive example: Unlock your phone, launch Uber Eats, change your location to anywhere south of Midtown Manhattan, and search for Thai food. You might come across two options that jump out at you more than the rest (perhaps you can have a stab at why) — THAI THAI THAI and Fire Ass Thai. Both of these restaurants are based at 11 Mott St, in Lower Manhattan, which is also home to the actual restaurant, Wok Wok.
Virtual brands similar to these represent a massive opportunity for third-party delivery providers to snatch away digital market share from legacy chains that fail to boost their online presence.
DoorDash is one company uniquely positioning itself to capitalize on this creeping corner of the industry. In combination with an insane amount of customer data, its new ghost kitchen facility now allows it to create and optimize endless ghost brands. The effects of this might be negligible… but should these new "brands," along with kitchens for them to operate out of, really proliferate, they could prove a devastating corrosive element over the next decade. In a digital food world dominated by increasingly popular and trusted apps, how much will customers cling to brand loyalty when practically the only interaction they have with restaurants is through a screen?
"This is going to be a whole other disruptive force," LeFranc said. "They're [third-parties] going to disintermediate restaurant brands, which is going to create issues. But I think eventually, restaurants will fight back."
Episode III: Revenge of the Restaurants
So when, exactly, is this restaurant resistance going to emerge and what will it look like? For some big thinking restaurant chains, their pushback has already begun.
Sweetgreen is a shining example. This week, the company launched native delivery functionality out of its own app — a development that could soon prove a decisive weapon in restaurateurs' off-premise repertoire.
"Why would you want to go to a TGI Fridays, or Applebee's, or Ruby Tuesday?"
But the hip salad and grain bowl chain isn't stopping there. As well as strengthening its digital offering as much as it can, Sweetgreen is also turning much of its attention to what it's doing IRL. Its new 3.0 concept offers a completely novel experience to its loyal customer base, which is used to merely braving long lunchtime rush lines that snake out onto the street.
It's only through constantly evolving and cultivating real relationships with the modern customer that brands will be able to distinguish themselves from mere words and images on a screen. After all… Restaurants are restaurants. Not ghosts in the machine.
Even if consumers are becoming more intimately entwined with the devices they use, failing to pull them up and out into meaningful brand experiences will lead to a brand's inevitable death. As LeFranc points out, the arrival of the virtual restaurant is far from the sole reason some chains are bleeding relevance.
"Large casual dining chains are in trouble because they don't offer a compelling guest experience," he said. "They don't do a great job at guest service, they just process people. Why would you want to go to a TGI Fridays, or Applebee's, or Ruby Tuesday? Why? There's no compelling reason to go to those concepts. The demise of casual dining will be because they're boring."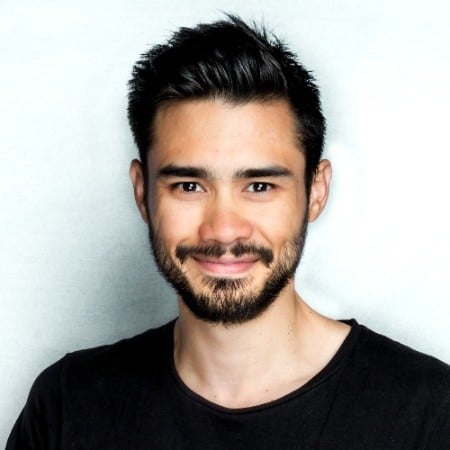 Posted by
Content + event producer with an innate, insatiable curiosity. Fixated on retail, restaurant, and hospitality design.
Chain Restaurants Reimagined.
The Retreat to Reimagine Restaurant Development, Design + Technology.
Oct 1-3, 2023 | Miami Beach, FL
Learn More